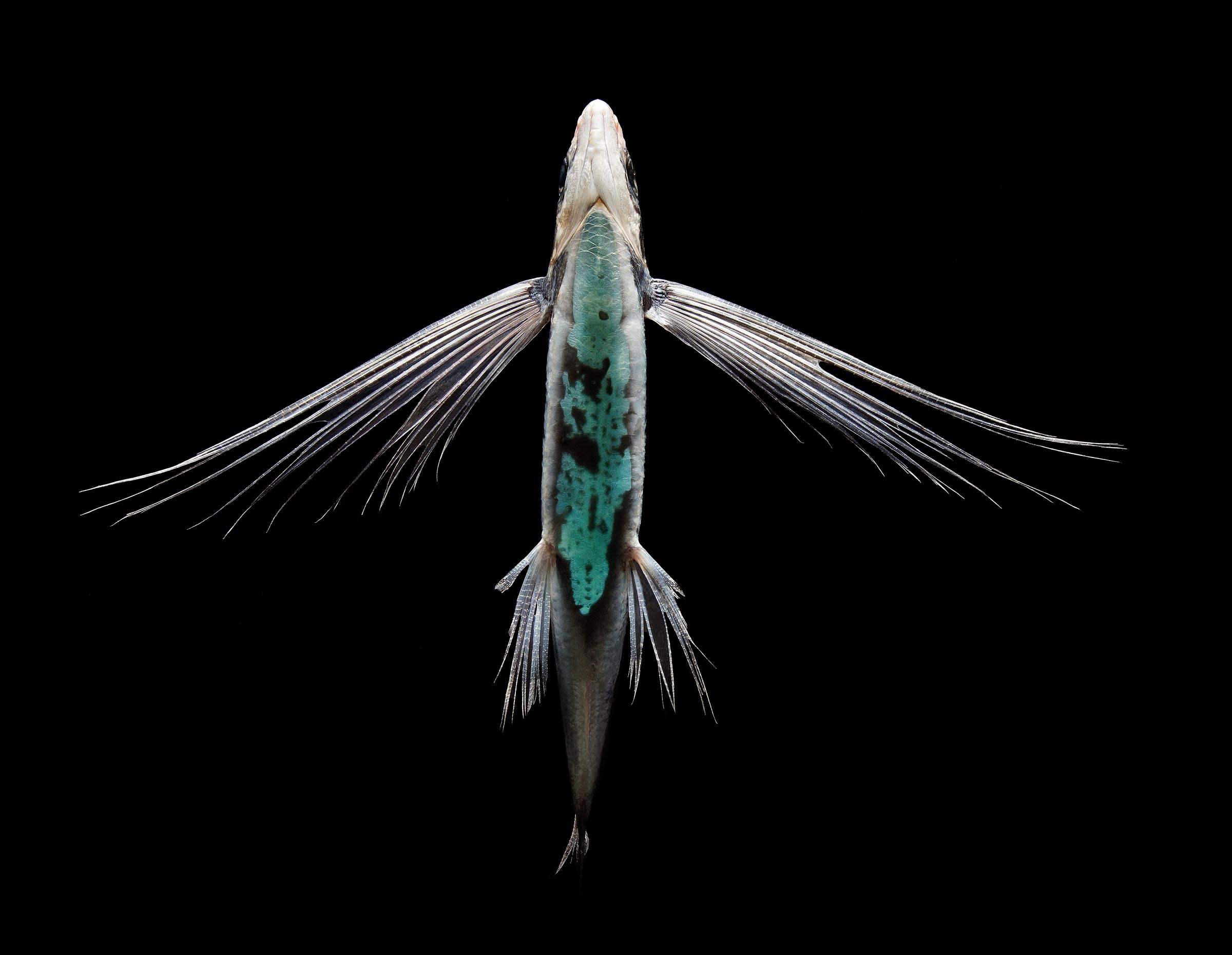 Flying Fish at Arcane Restaurant in Hong Kong
For the recent issue of TK magazine I was assigned to photograph Arcane restaurant in Hong Kong. The issue title is Free Spirits and the concept was to cover some of the interesting independent restaurants in Hong Kong that are doing some amazing things with food. Arcane features the incredible edible creations by Chef Shane Osborn who loves to use fresh ingredients flown in from Japan.
Upon arrival at the restaurant I began discussing the dishes and their ingredients with Shane and he mentioned that he likes to do a dish with a flying fish. Having never seen a flying fish I was curious to see what the creature looked like. When I pulled it out of the fridge and spread open its wings I new had to do a shot of this unique ingredient.
Fortunately I had brought a sheet of glass to the shoot which I sometimes like to use as a table top. Shooting on location poses a number of challenges with the greatest one trying to figure out which equipment to bring and which to leave behind. I generally work with one assistant so their are limitations to what we can carry. Especially when ferries and taxis are involved.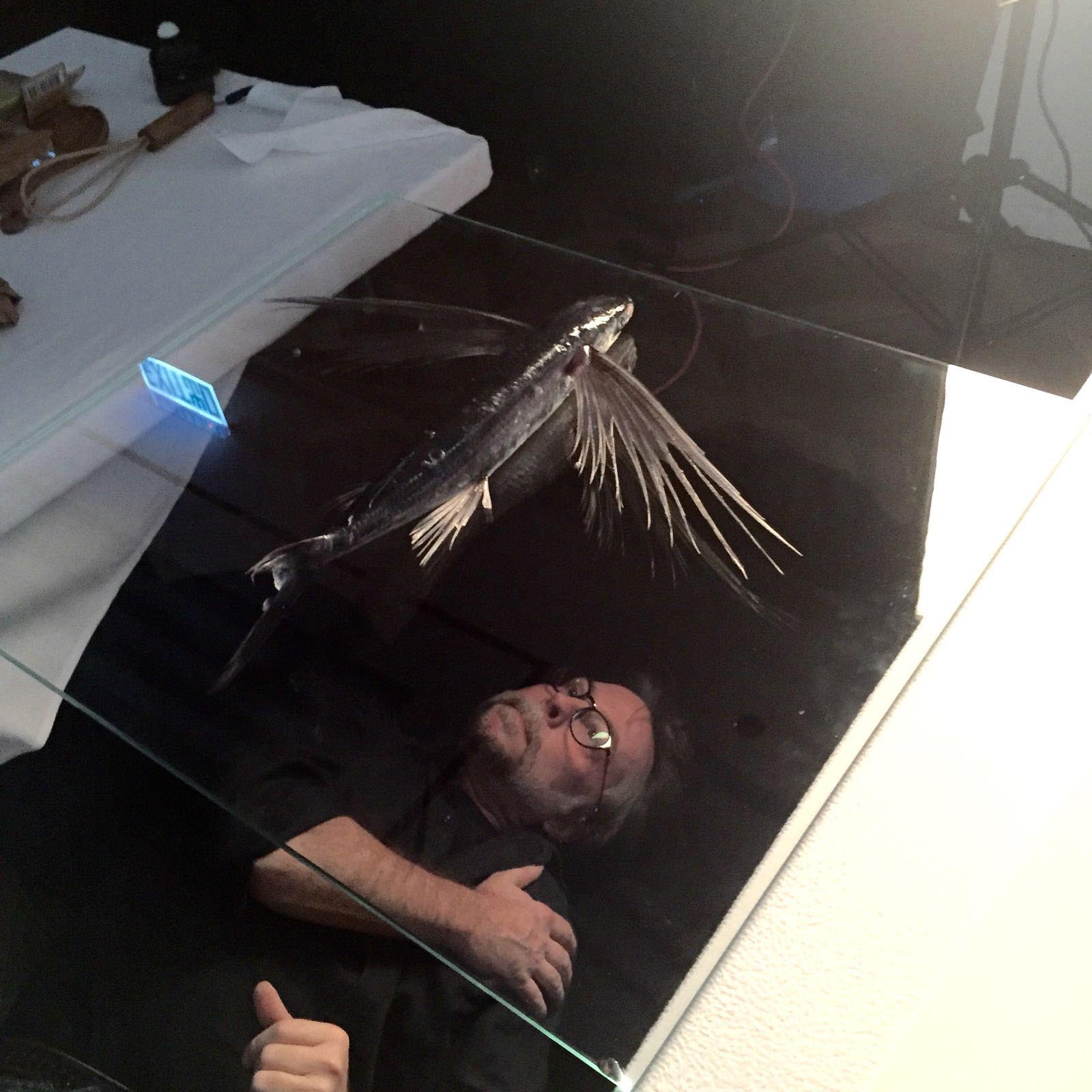 When Shane brought the fish over to my studio set-up we carefully placed in on the glass and I began to look at from different angles. Wondering what it might look like from below I crawled under my little set-up and examined the fish. I could see that it would look cool but several challenges presented themselves. The first was that the glass was just barely long enough to accommodate the glass. One b ump of the table and whole thing would come crashing down on me. The second problem were the low ceilings in the restaurant so even if just a bit of flash light reflected up we would see all that detail in the shot. The solution for this was to have my assistant Sing, and the always eager to help writer, Mamie, hold a black cloth above the fish while I made my exposures.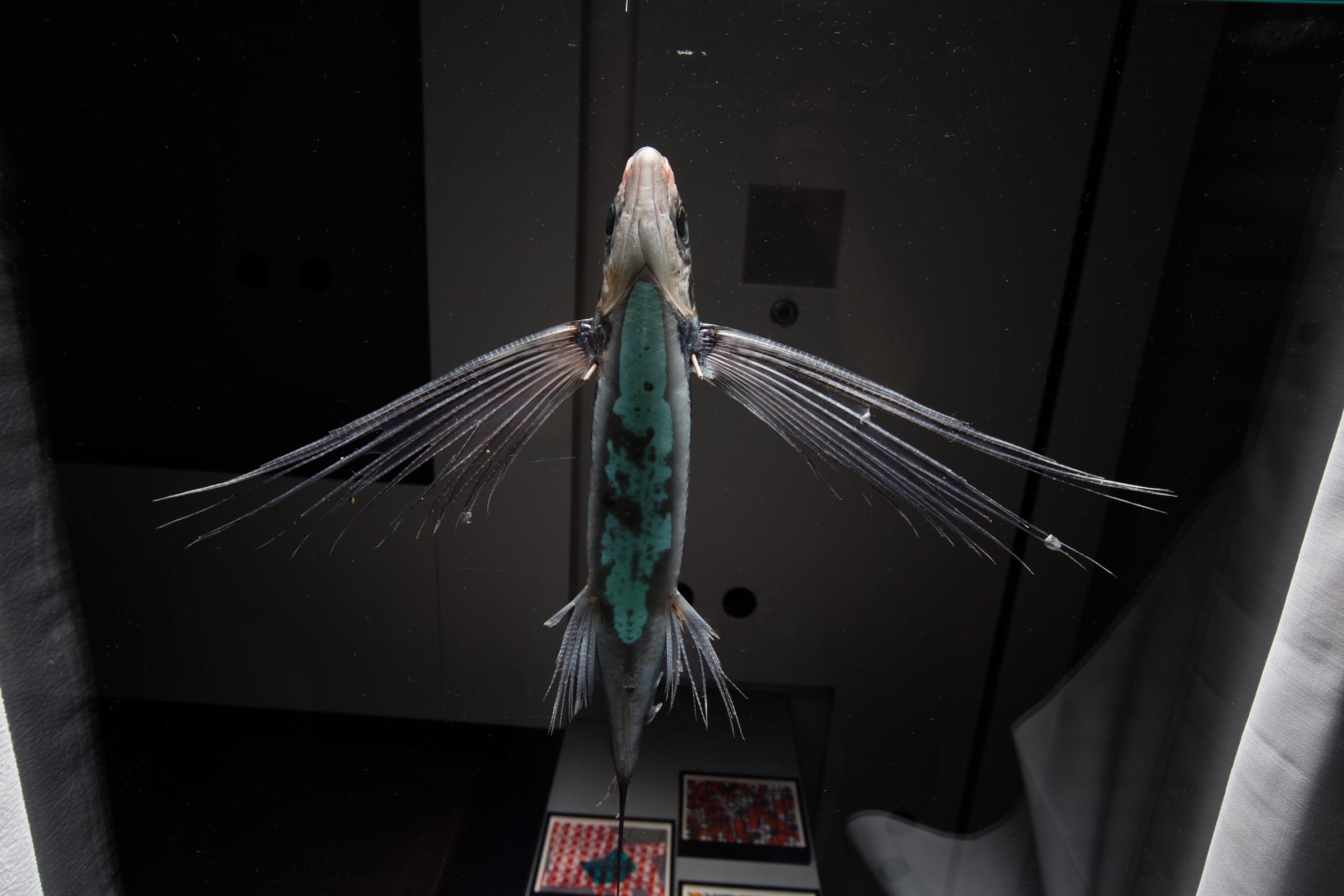 The final part of the shot had to be completed in post production where all the dust and scratches on the glass has to be removed and cleaned and the fish needed a bit of beauty treatment as well which included the removal of toothpicks which were necessary to keep the wings of the fish open. Other than that the final shot is pretty close to what came out of the camera.
Alicia Beebe, TK's Art Director, then did a wonderful job of matching font color to the belly color of the fish and created this wonderful cover.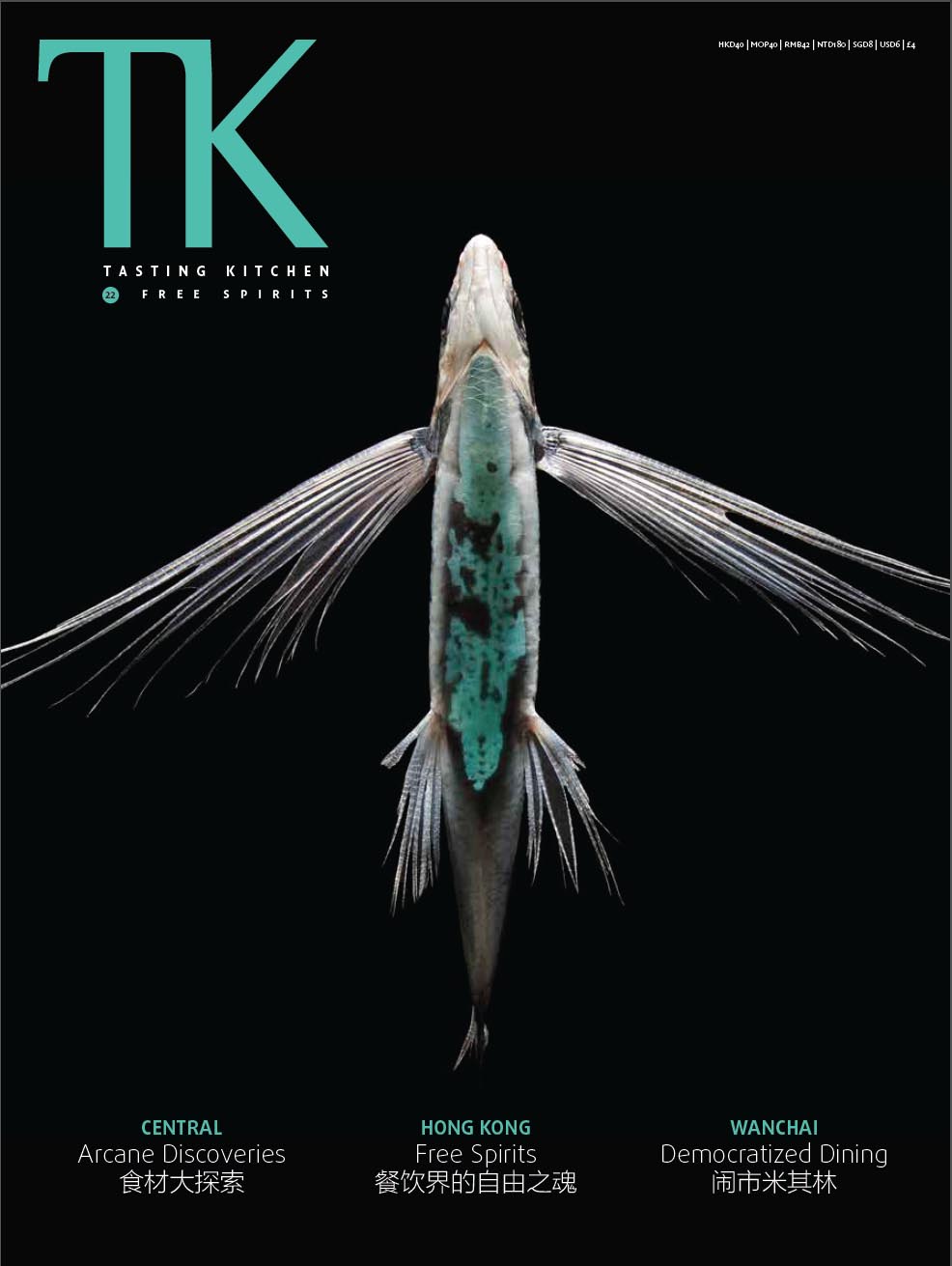 Other technical information: Image shot with Canon 5DS R with 16-35mm f2.8L lens. Lighting is with a Extra Small Chimera softbox fitted with 40 degree fabric grid.