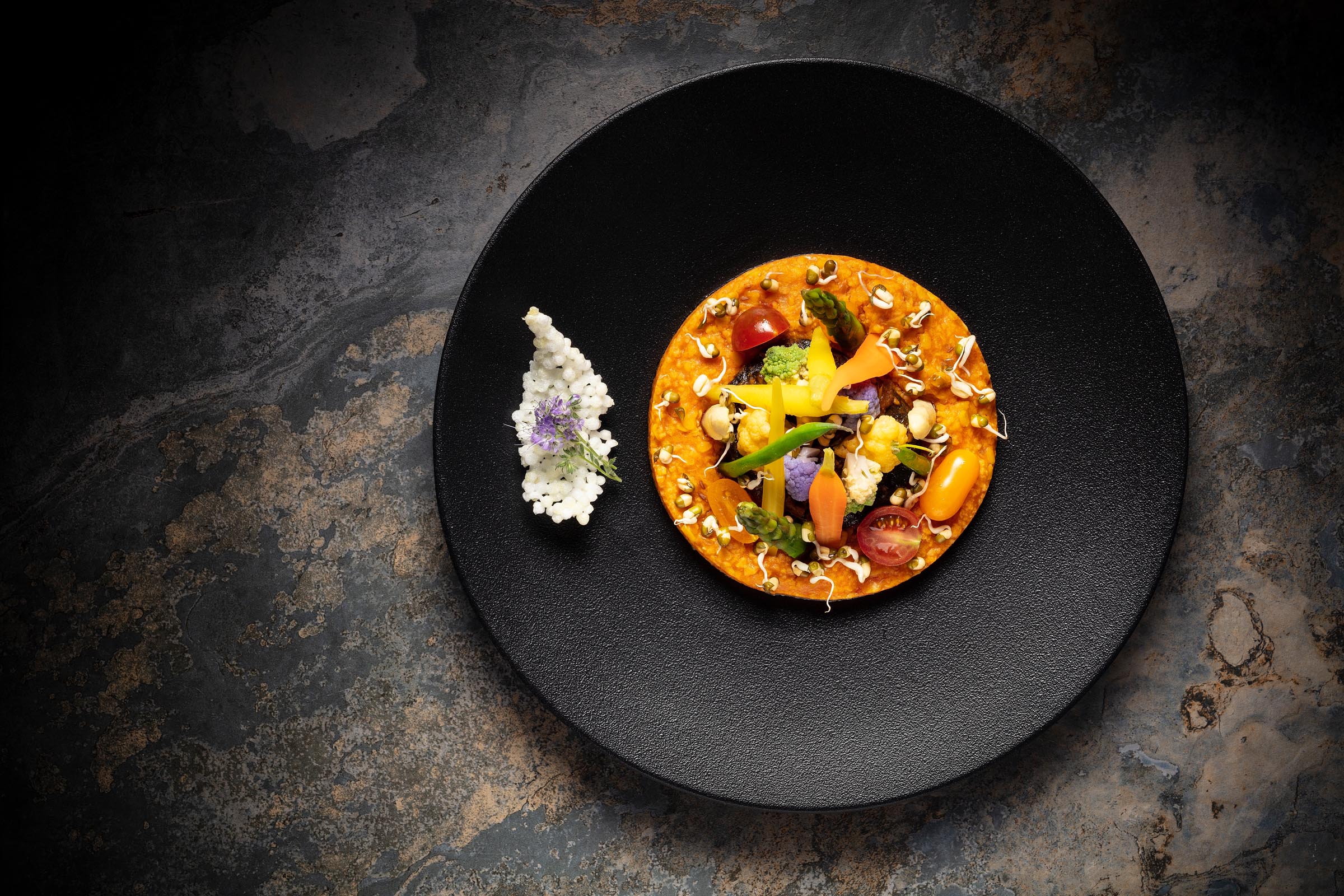 Khumb Bajre Ka Soweta: Organic millet and Delhi vegetable with sous vide Portobello
Venetian Macau's Premier Indian Restaurant
It's always nice when the food I photograph tastes as good as it looks. This is certainaly the case with the all the dishes that Chef Justin Paul sends out of his kitchen at the Michelin starred Golden Peacock located in the Venetian Macau. His attention to detail and the quality of the ingredients he introduces to each plate can all be experienced on both a visual and gastronomic level.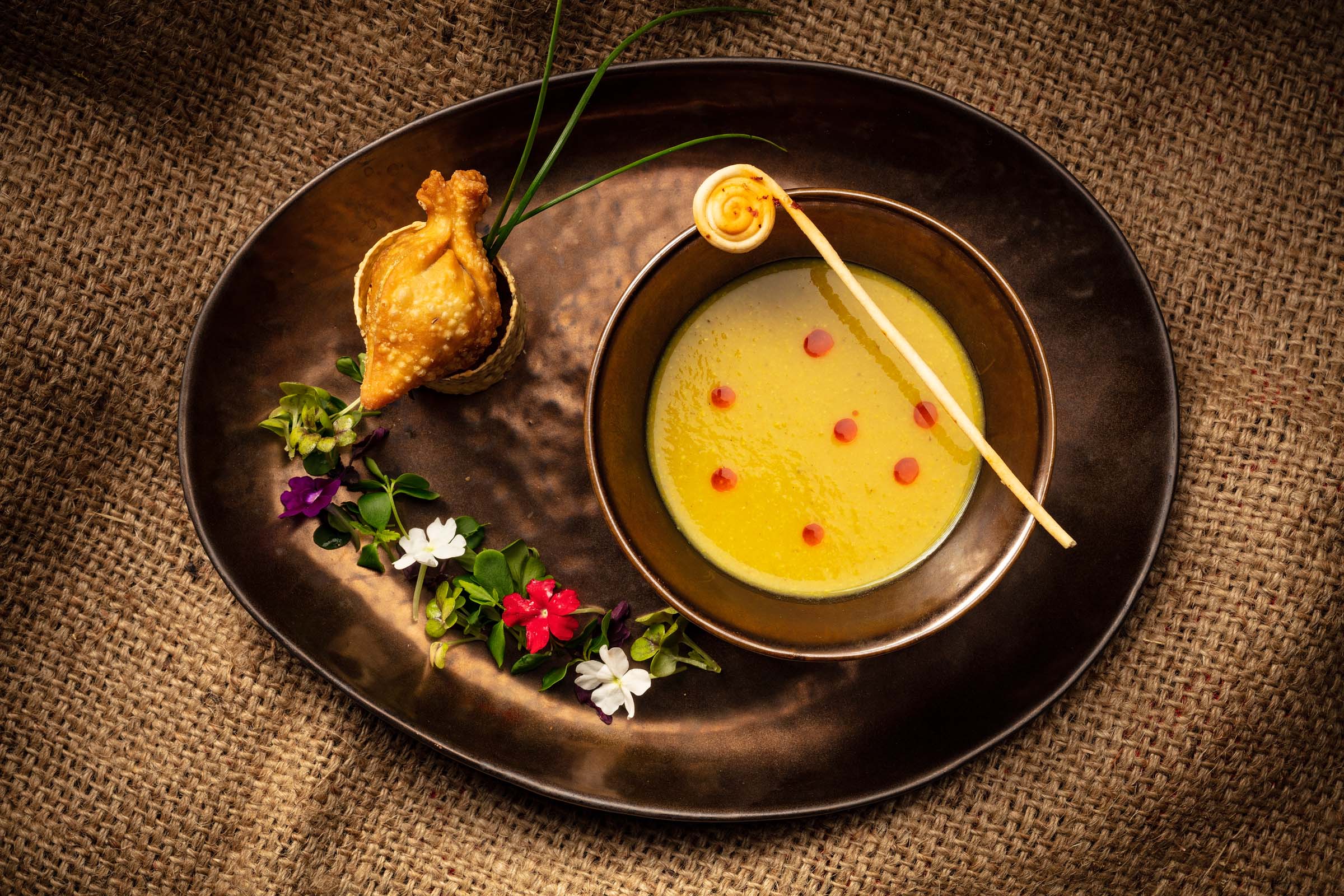 Muringakka Rasam : Authentic kerala soup with muringa, asafoetida, vegan almond cream
Chef Paul, who hails from the Kerala state in India, also loves photography which was a great help in that he was onboard with everything I was working to create. He would explain his dish to me and then together we would rummage through his stockpile of plates, bowls, and other props which seemed to work well with each plate.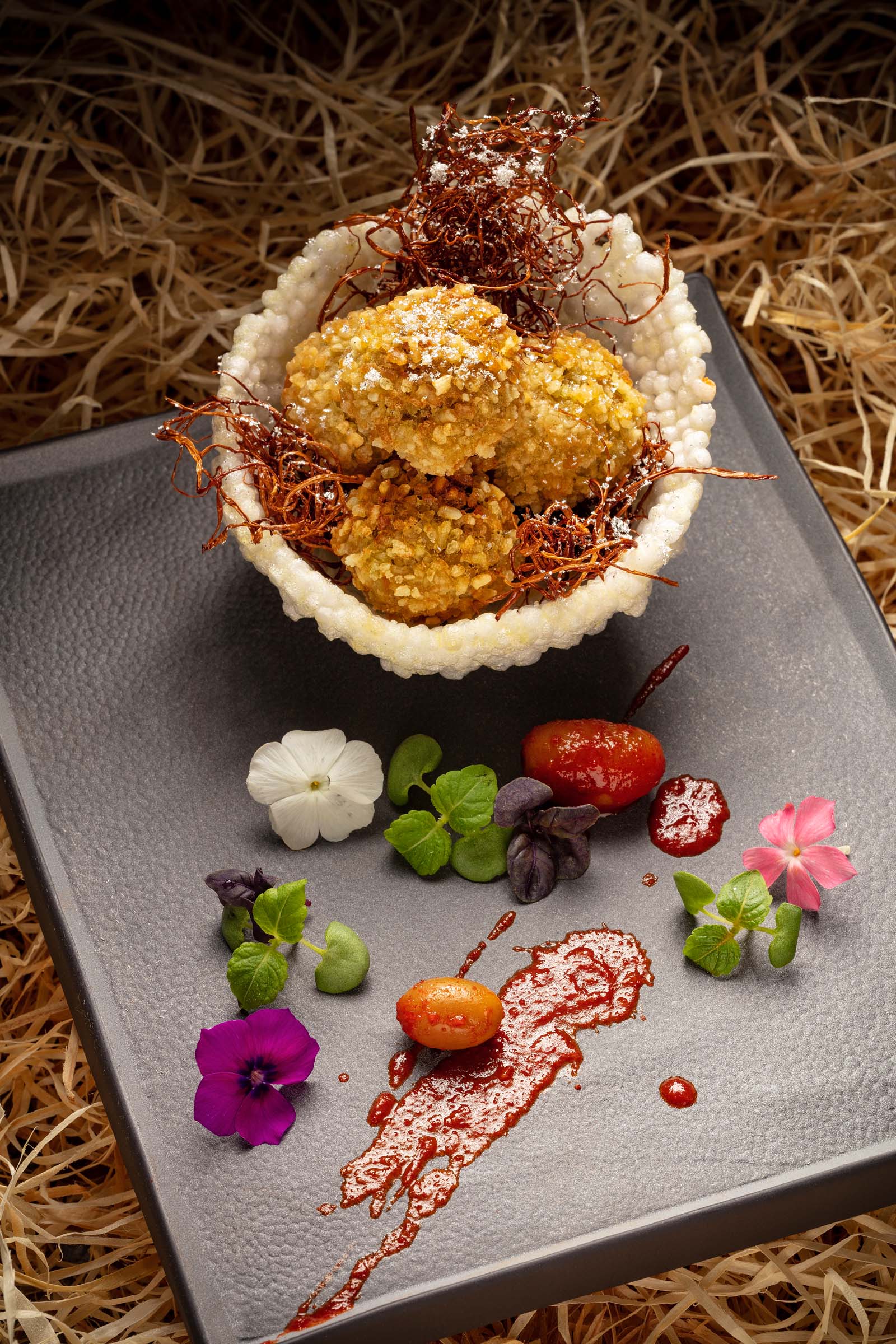 Junglee Khumb Kebab : Assorted wild mushrooms, amul cheese, apricot, Enoki mushroom crisp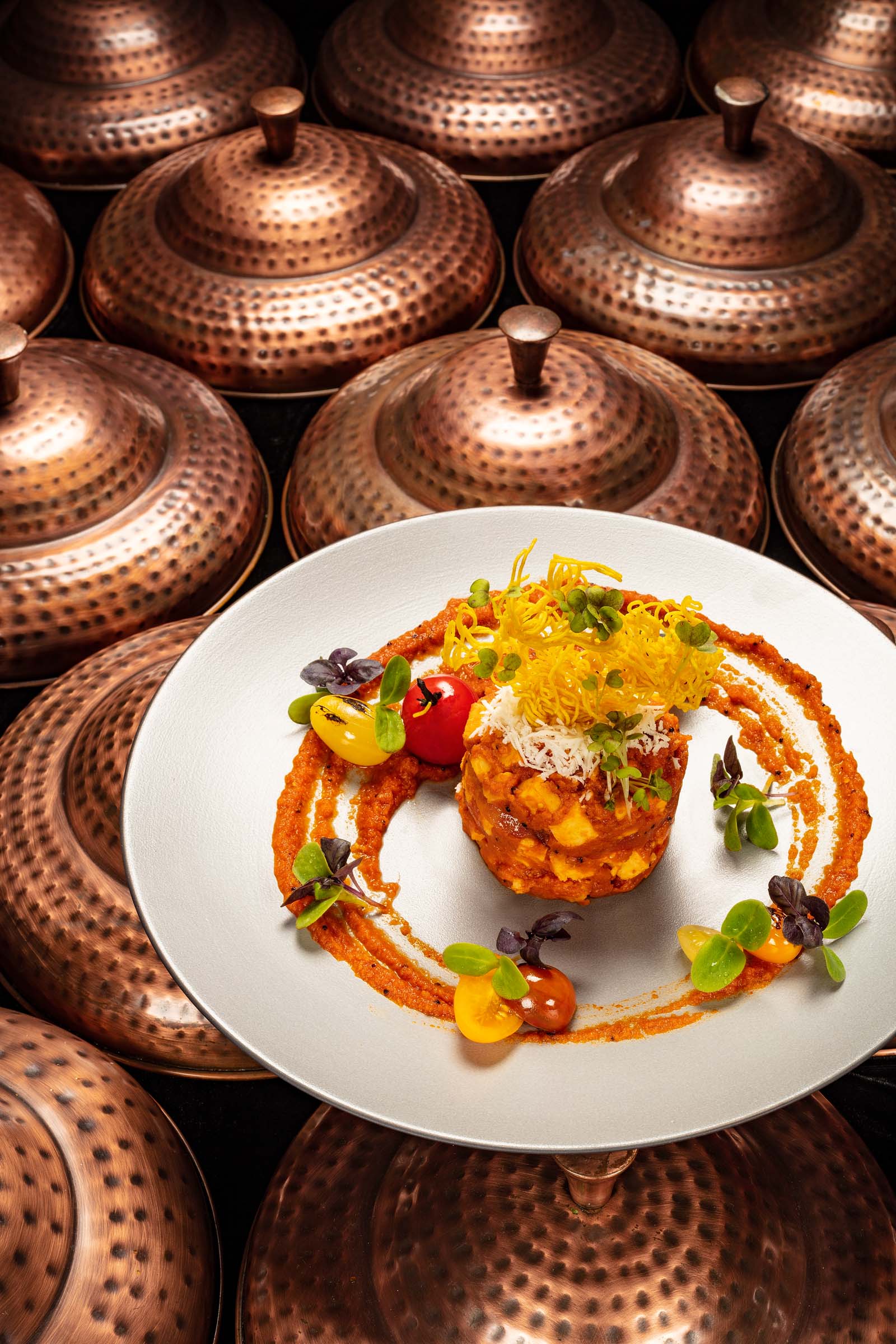 Paneer Sev Tamatar : Homemade cottage cheese, crispy vermicelli, fenugeek leaves, plum tomato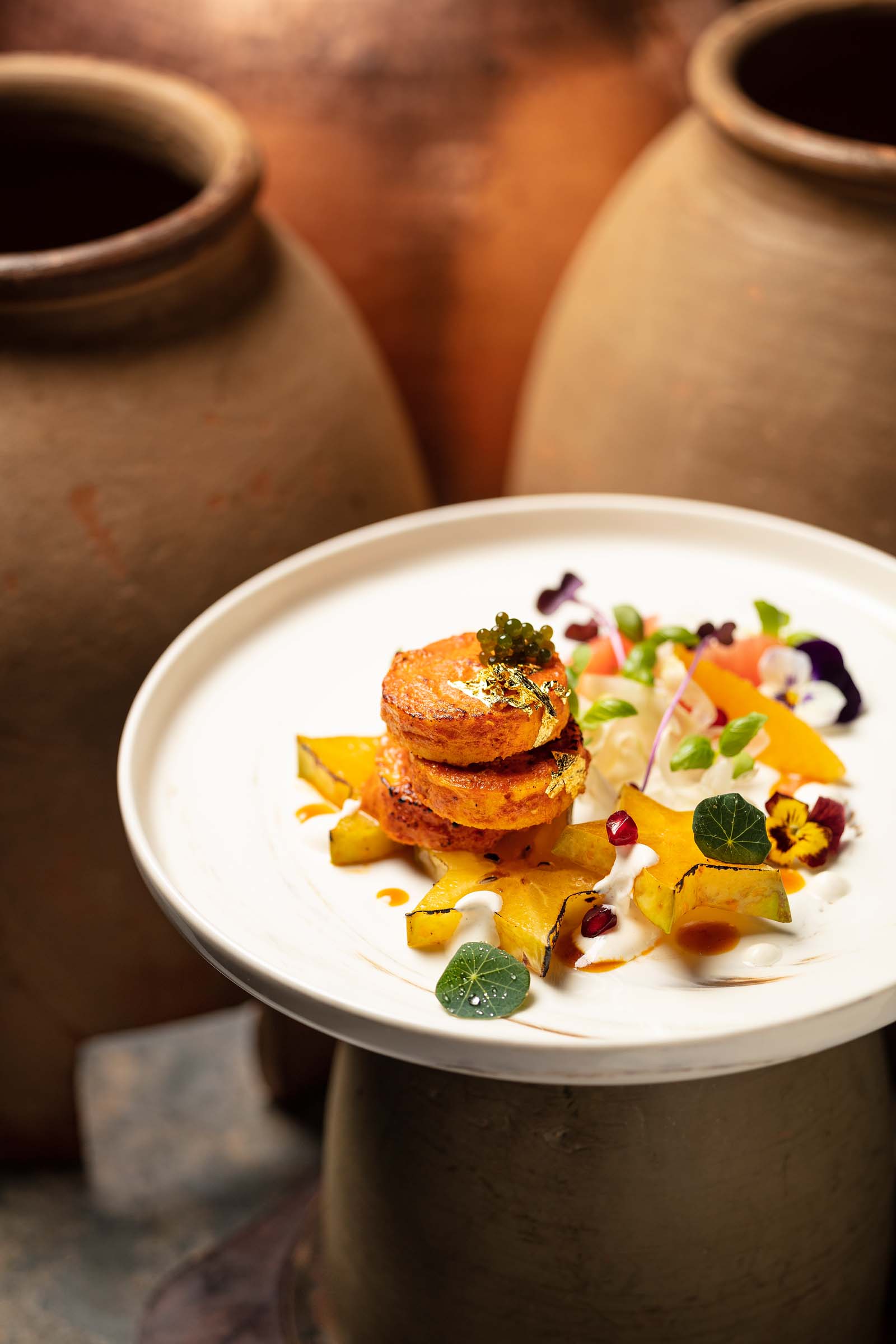 Sona Mor Paneer Tikka : Homemade cottage cheese, fresh green pepper corns, Egyptian orange, Onion relish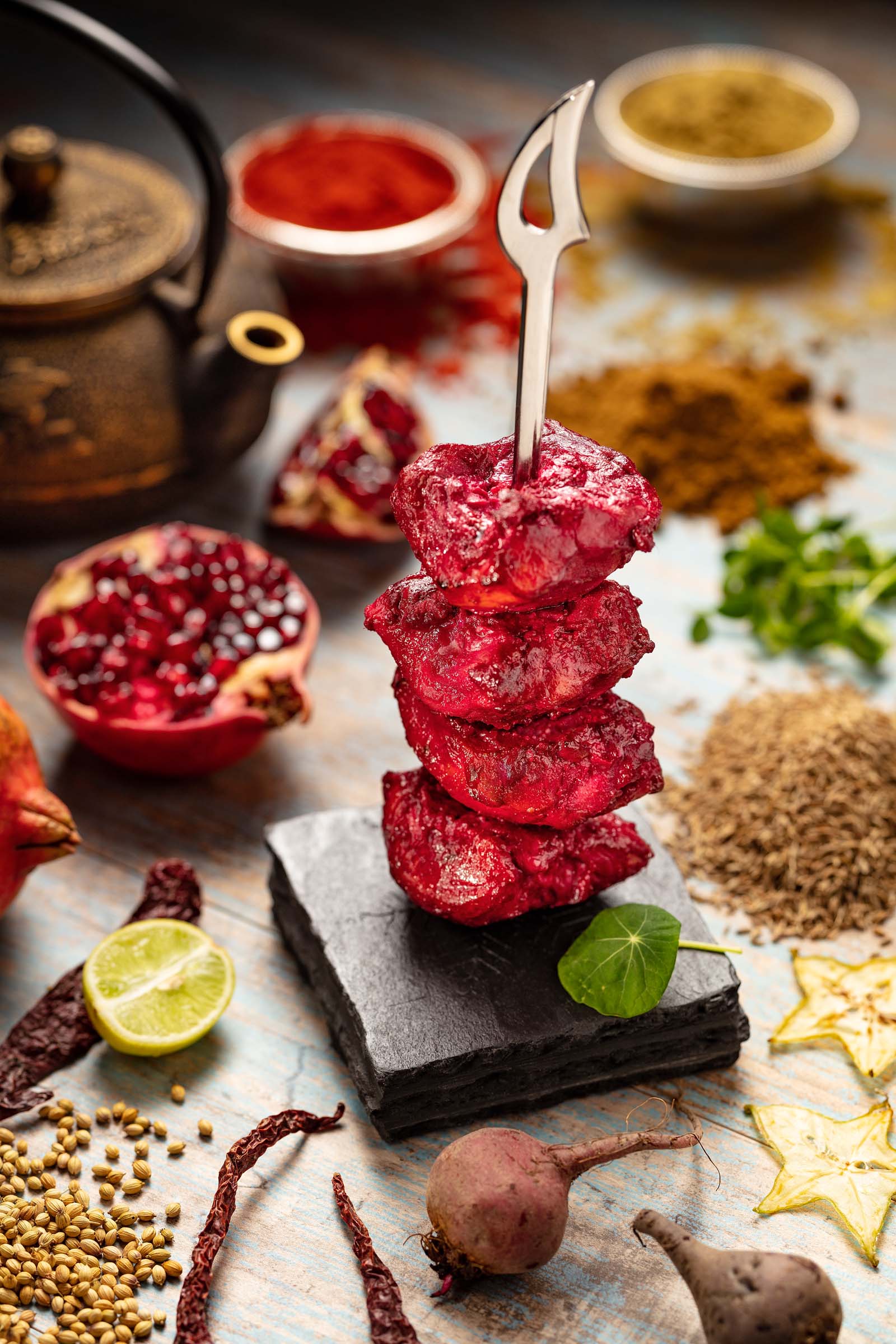 Kandari Murgh Tikka : Organic chicken, pomegranate, baby beetroot, Kashmiri chilli, hung curd, cheese, cashew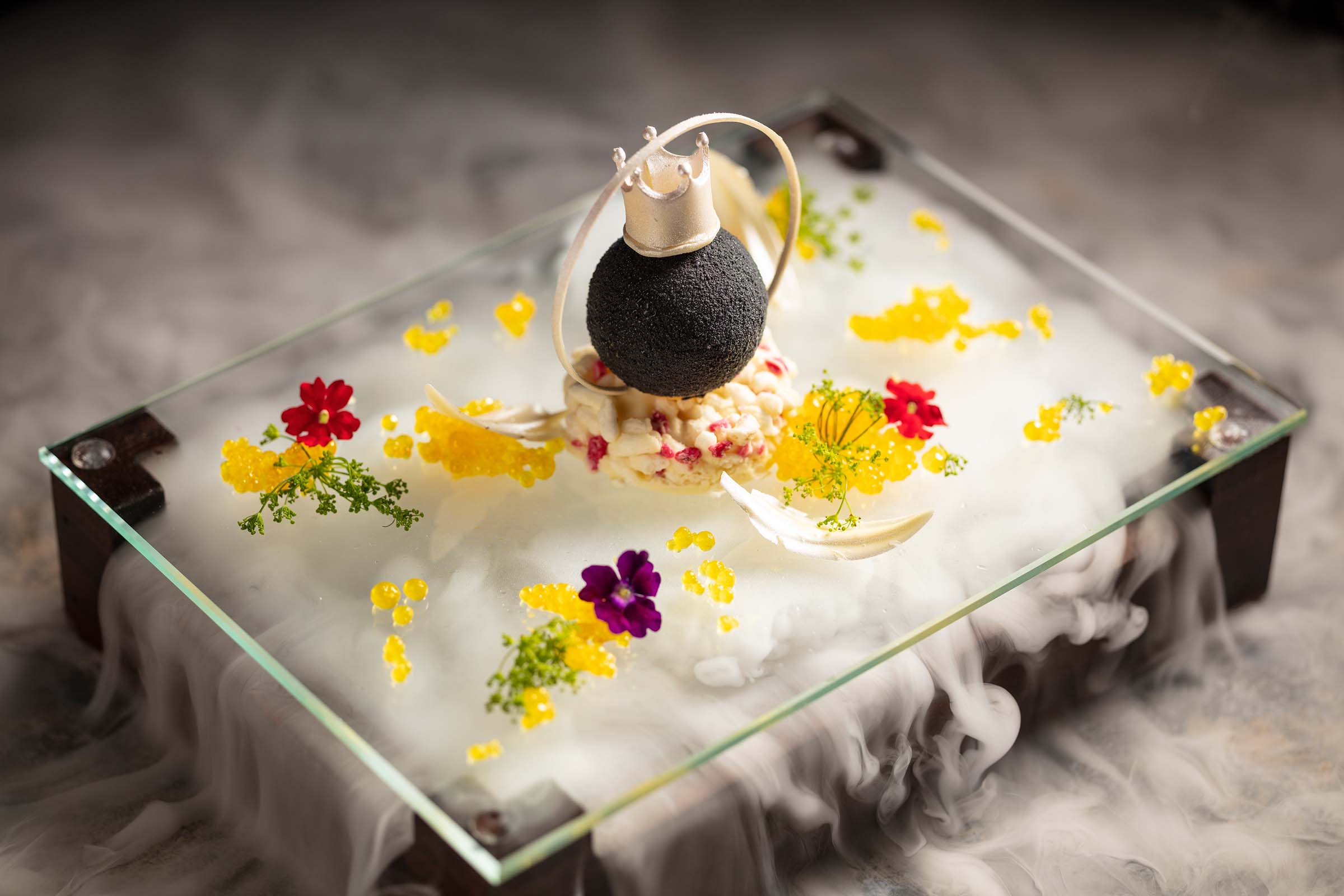 Mumbai Treasure of Passion : Alphonsa mango, orange and saffron pearl, crystalized rose blossom ruby chocolate, dill flower, green cardomom, puffed rice, mango liqueur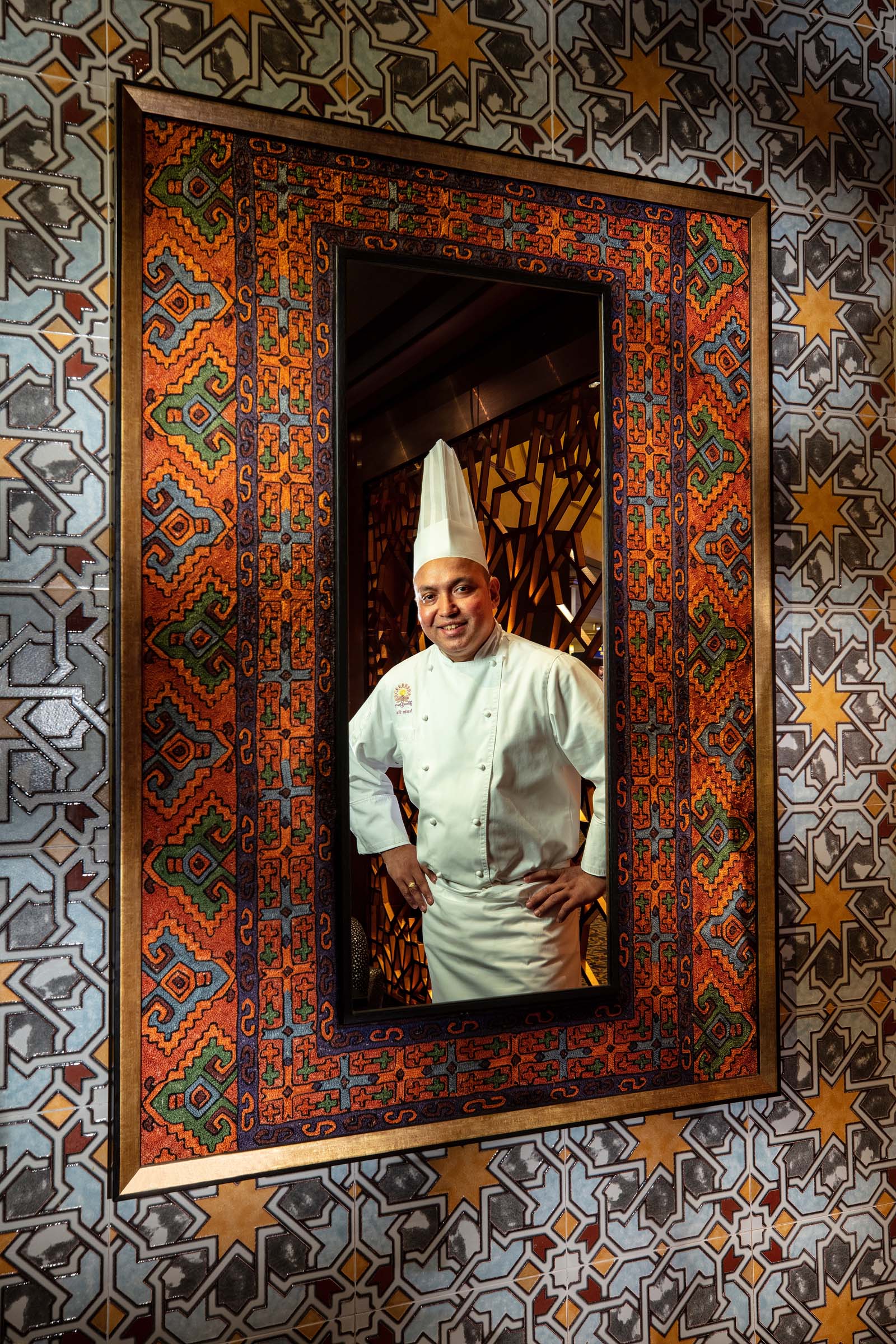 The unfortunate news about Golden Peacock is that due to the Covid-19 pandemic the restuarant has had to close its doors. Hopefully that situation will change when we can say good-bye to this virus and visitors can once again return to Macau.