Soba
I love seeing and photographing the process of how things are made. I also love eating soba noodles. So when the opportunity presented itself to photograph a little restaurant in Niseko, Japan where they make their own soba noodles from scratch I was enthusiastically in favor of doing the story.
We were in Niseko, a region of Hokkaido better known for its snow and winter activities, to do a special issue of Tasting Kitchen magazine showing that Niseko was also a great place to visit during the summer. This was my first visit to Niseko so can't compare the summer to the winter but what I can say is that it was a wonderful place to be in the middle of the summer. The air is clean and cool and the people are relaxed and easy going.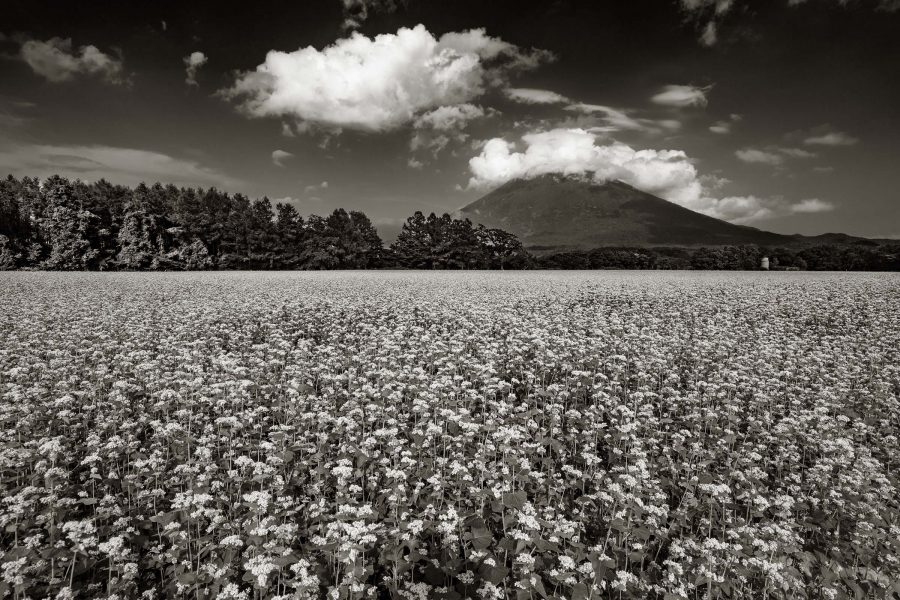 From almost any point in Niseko you can always find your bearings thanks to the beautifully shaped cinder cone of Mount Yotei. The fertile soils around the volcano allow for a plethora of things to be grown. In the photo above is a field of buckwheat which is the principle ingredient in the making of soba noodles.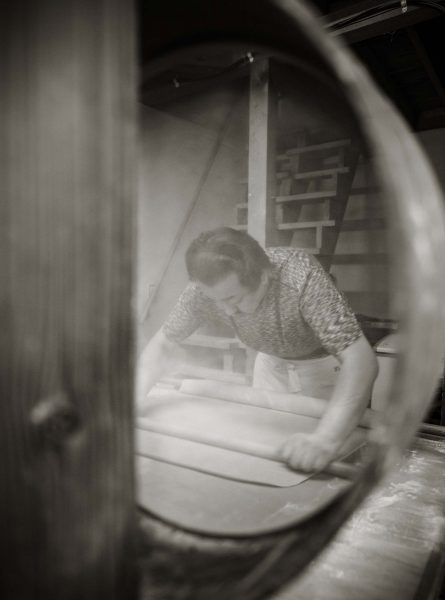 We arrived at Teuchi-Soba Ichimura early one morning to capture the entire process of how they make their fresh noodles. They start by grinding the buckwheat seeds into flour and then proceed to turn it into a big sheet of rolled dough before cutting it into hundreds of perfectly shaped noodles.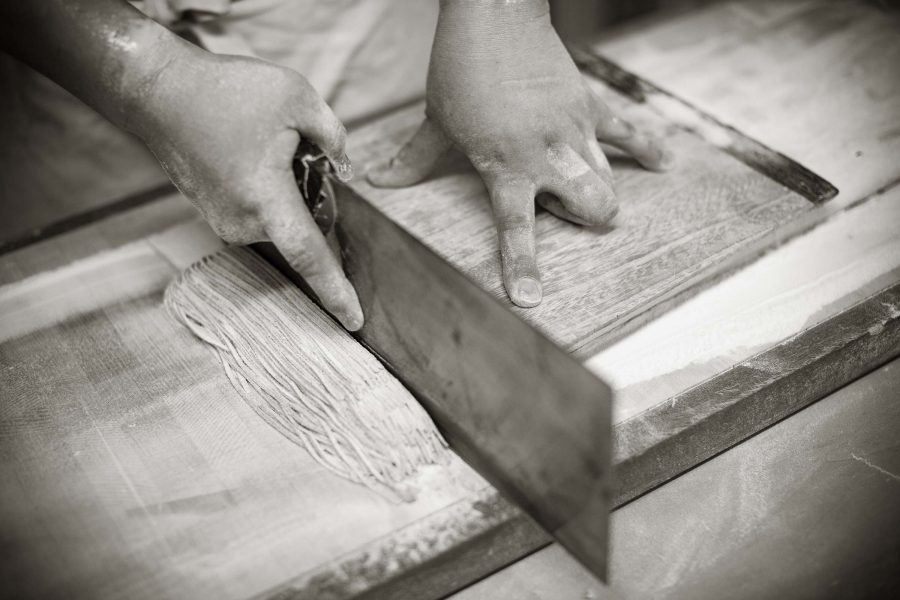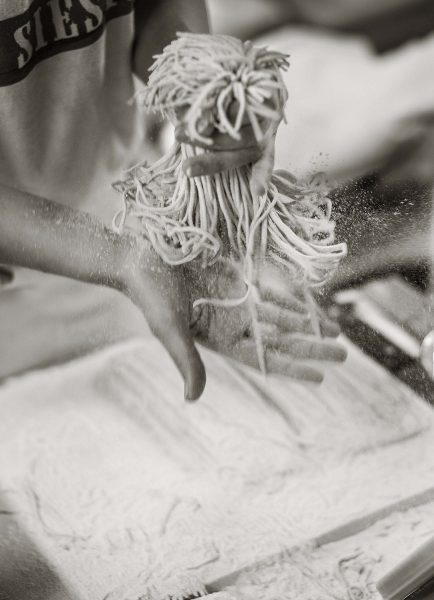 The noodles are then dusted with flour to keep them from sticking together and measured out into individual serving sizes and carefully placed onto a tray in preparation for the boiling pot.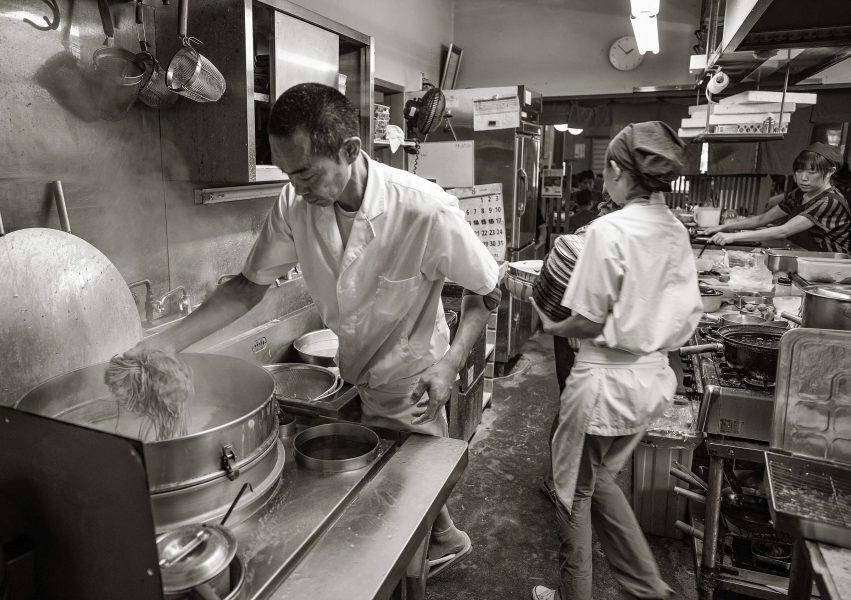 The restaurant is a well known and respected establishment in Niseko. Tables fill up fast at lunchtime and the kitchen kicks into overdrive filling customers orders.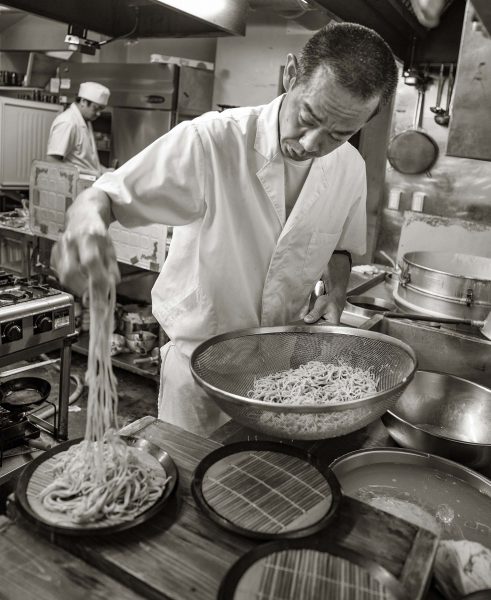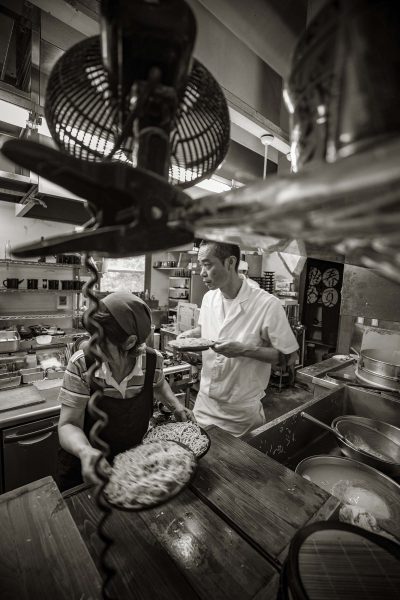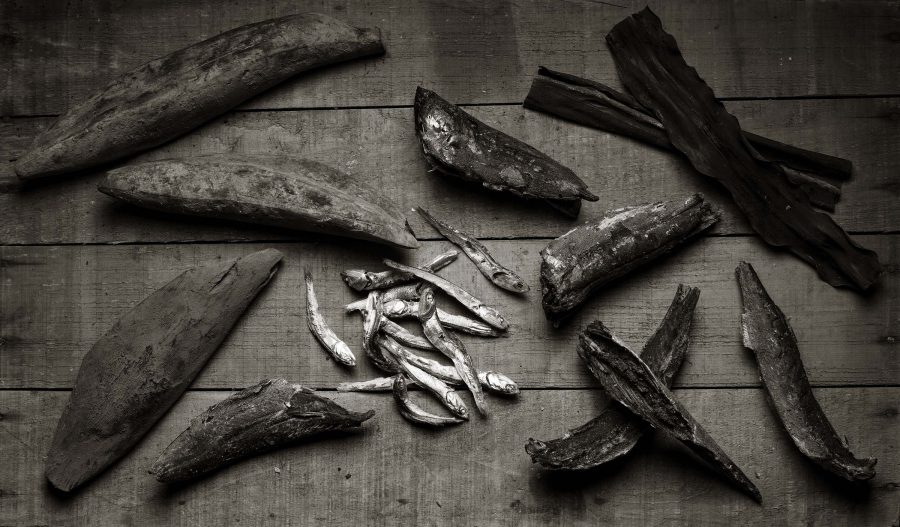 In addition to a perfectly made buckwheat noodle it also takes a delicious sauce complete the soba experience. At Teuchi-Soba Ichimura they create a broth using five different kinds of dried fish, a special dashi and kombu seaweed.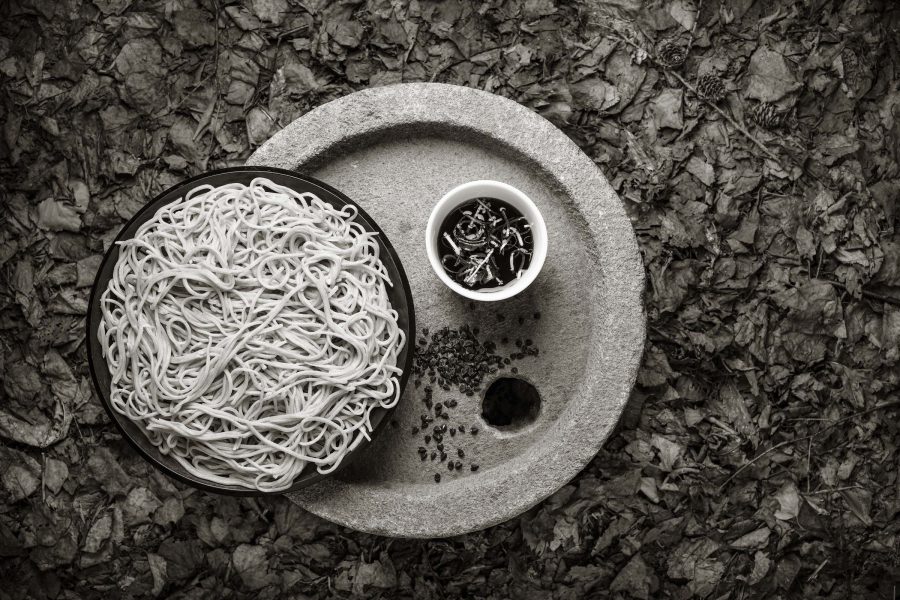 The final product is a plate of beautiful hand cut buckwheat noodles and small bowl of dipping sauce. It looks so simple one would never know all the effort that went into this delicious concoction. I could eat this every day.