Not long ago I was contacted by Desmond Chang, owner of Ruyi, a ceramics company that specializes in fine dining tableware, asking if I could help him do some portraits of Chef Shinobu Namae in Tokyo. He wanted to create a series of images of Chef Namae holding and working with some of the plates he has created for his Infini Collection. He explained to me that he wanted to create a different feeling for this marketing campaign in which the artistry of these beautiful dishes was matched by the artistry of those he wants to collaborate with. At first I was thinking he simply wanted photos of a famous chef holding/working with his plate. Then Desmond said "…and I want you photograph Namae san with his shirt off." This was something I was not expecting and it immediately got my attention and peaked my interest. Desmond went on to explain that the shape of the plate resembled that of a human clavicle and would like to see this connection in a photo. I loved the idea and so the shoot was planned.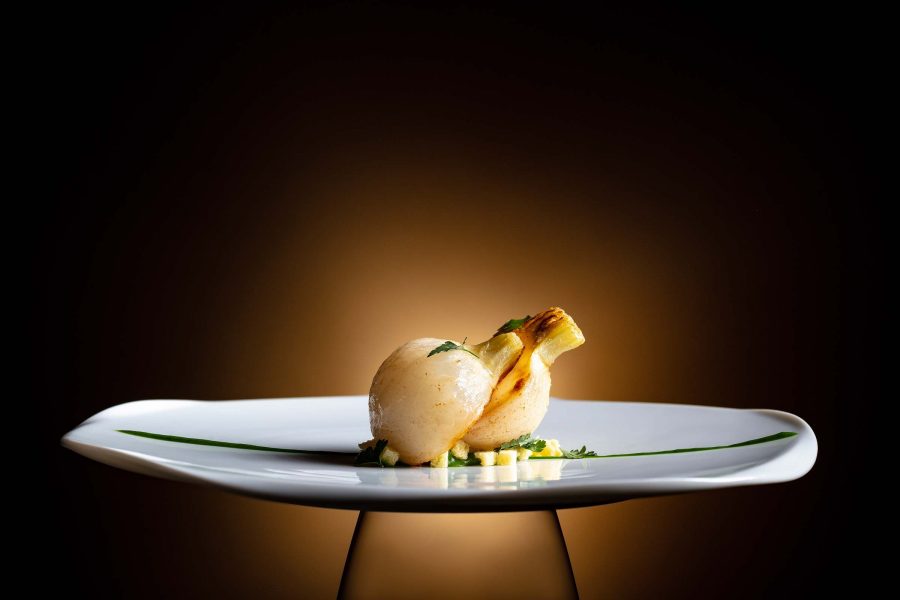 My assistant Jin and I arrived in Tokyo the day before the shoot and went straight to the restaurant to discuss the logistics of the shoot with the L'Effervescense restaurant manager Aoshima Sosuke san. Since the Michellin Two-Star restaurant has both a lunch and dinner service it meant that anything we wanted to do in the main part of the restaurant would have to be done either before or in between service times. Those two windows of time happens to be quite short. It also meant that I had to be as non disruptive to their service preparation as possible. Together we formulated a plan to photograph the plated food in the morning, followed by images of Chef Namae plating one of his dishes and then do the portraits during the break between the lunch and dinner services. I still had not met Chef Namae and it was uncertain as to whether or not he would agree to taking off his shirt for the camera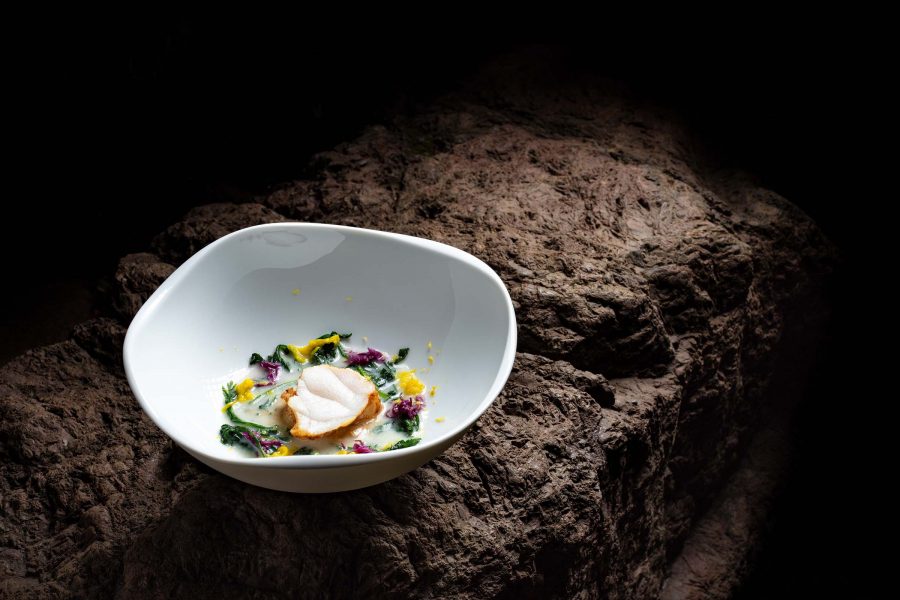 The first shot we did was of Chef Namae's monk fish dish. Since service in the restaurant had not yet begun I chose a location in the little garden which can be viewed from the dining room. The large rock in the garden made a perfect tabletop and with the use of an extra-small Chimera softbox fitted with a 40 degree grid I was able to create a nice mood for the Infini Collection bowl and the delicate ingredients it contained.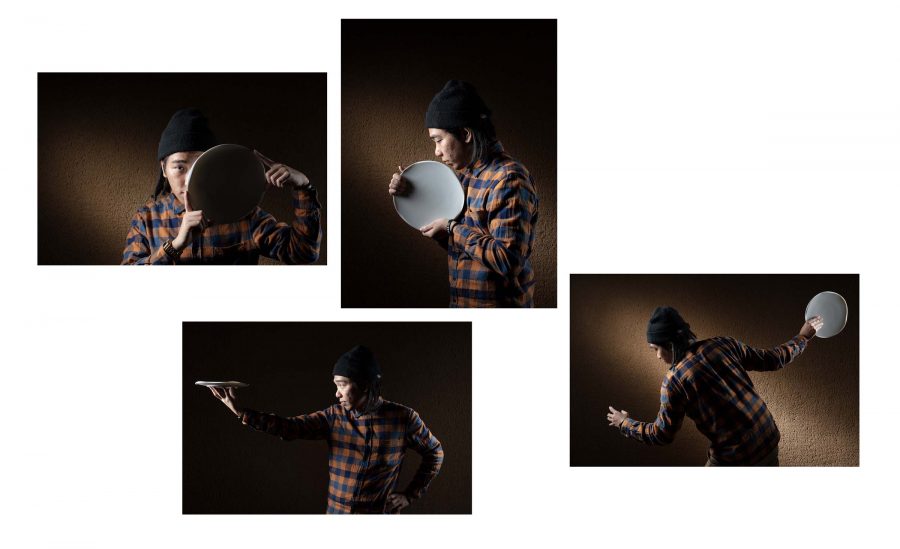 With our morning dedicated to plated food shots I was getting nervous about our planned afternoon shoot with Chef Namae. If he didn't like what I had done with his food the shoot would be in jeopardy. As I was completing my final shot Chef Namae appeared and politely introduced himself. I shared with him the results from our morning shoot and then we began to discuss the portrait shoot. Desmond had presented the shirtless idea to him in advance but he was reluctant. I could tell Chef Namae was not a boastful type of person and his soft spoken reserve made him a bit nervous about the concept. I assured him that if he didn't like the direction of the photos we would go to Plan B. There wasn't really a Plan B since I was pretty confident he would like the photos. I decided to light him with fairly dramatic, yet soft soft lighting so Jin and I set to work creating the lighting solution. For this shoot I actually carried a large painted muslin to Japan but when I got to the restaurant I found a wall that had a really nice texture so opted to use that instead. I'm always happiest when I can use backgrounds at the location as it connects the subject to their surroundings.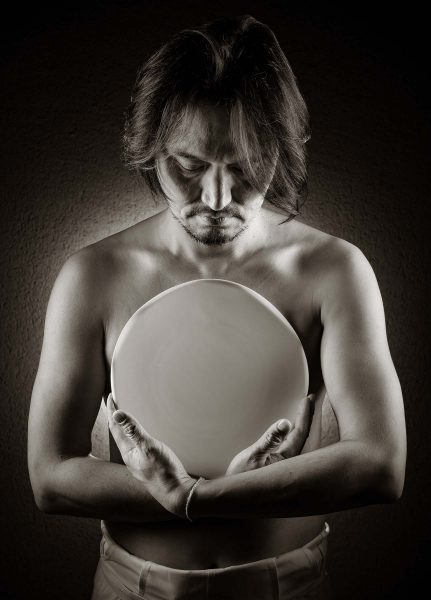 After discussing a number of poses with Chef Namae we began shooting. When I saw him cradle the plate in his arms I knew this would be the shot. The lighting caught both the plate and his collar bone and the connection between the two appeared just as Desmond had described.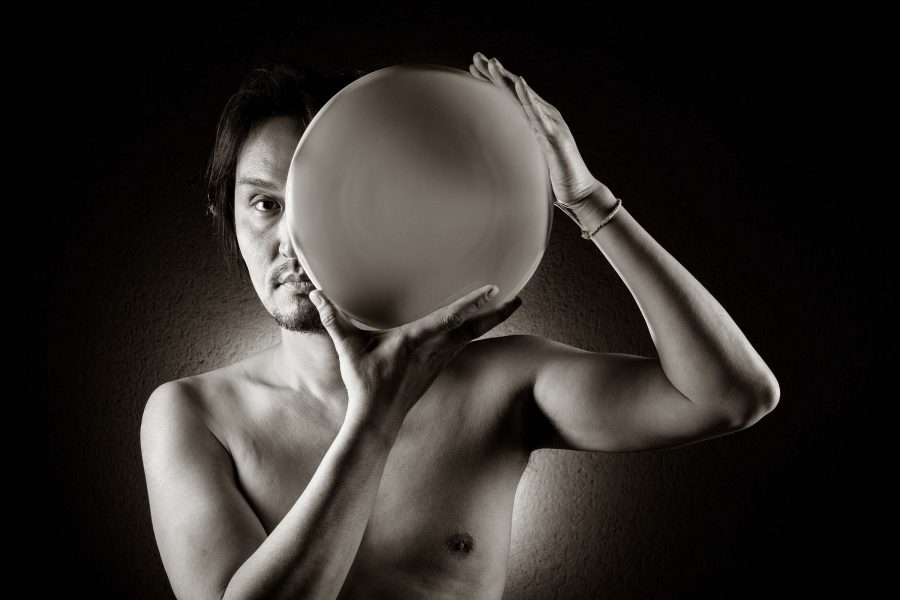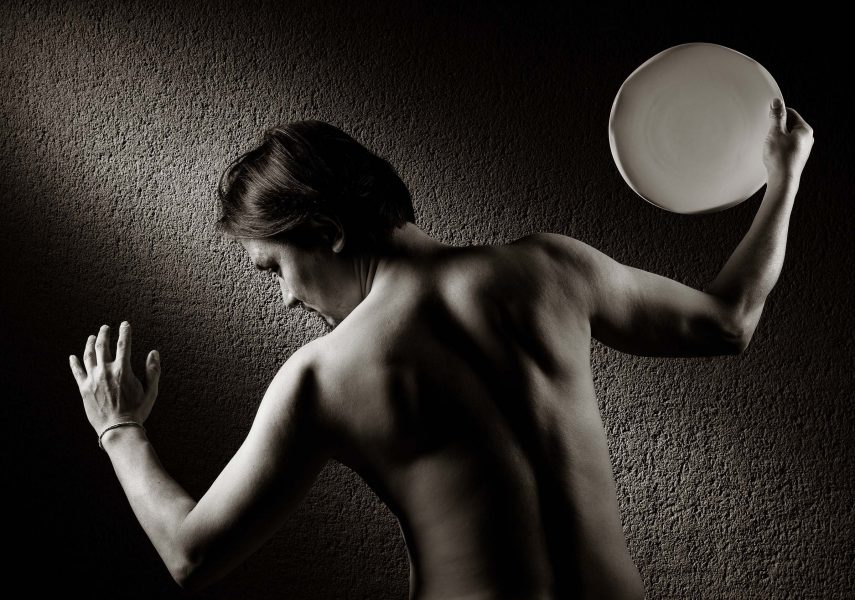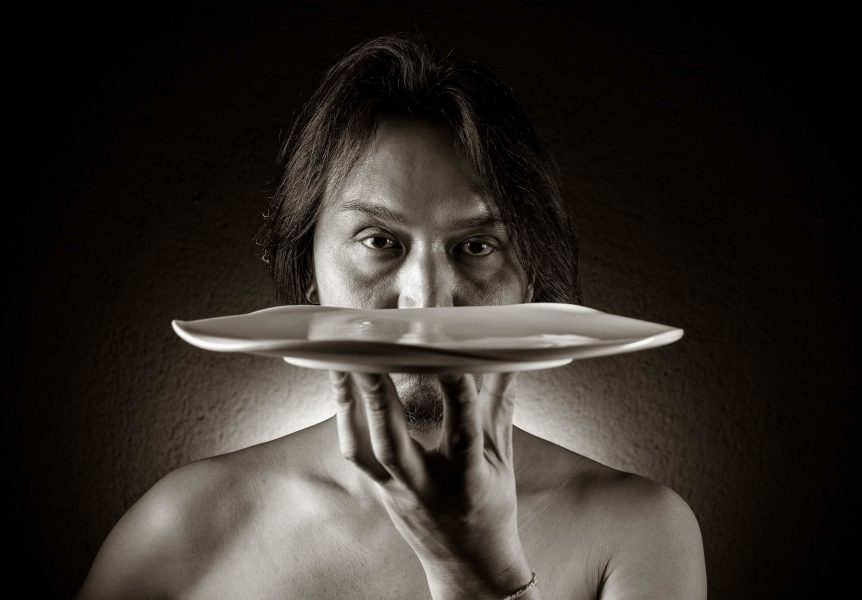 I was pleasantly surprised at how comfortable Chef Namae appeared to be in front of the camera. He was incredibly patient and was very helpful in suggesting various poses. We shot for just over an hour and when it looked like we had what we needed we began packing up the gear and putting their lounge area back in order. We managed to leave the premises just as the evening guests were arriving.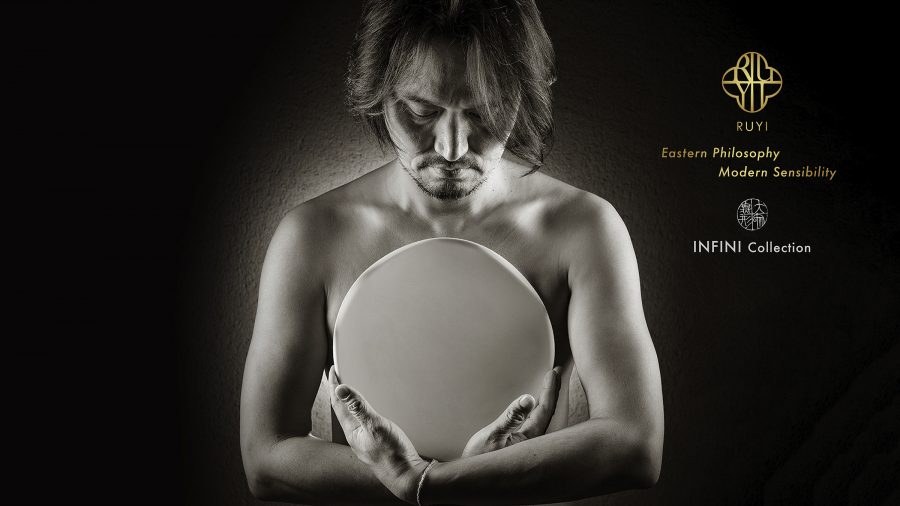 If you would like to learn more about the Ruyi Infini Collection you can check them out on Instagram @ruyi_global and on Facebook @ruyi.global
Also follow Chef Namae on Instagram @namaesan and visit his restaurant's website here: http://www.leffervescence.jp/en/
That's a wrap!