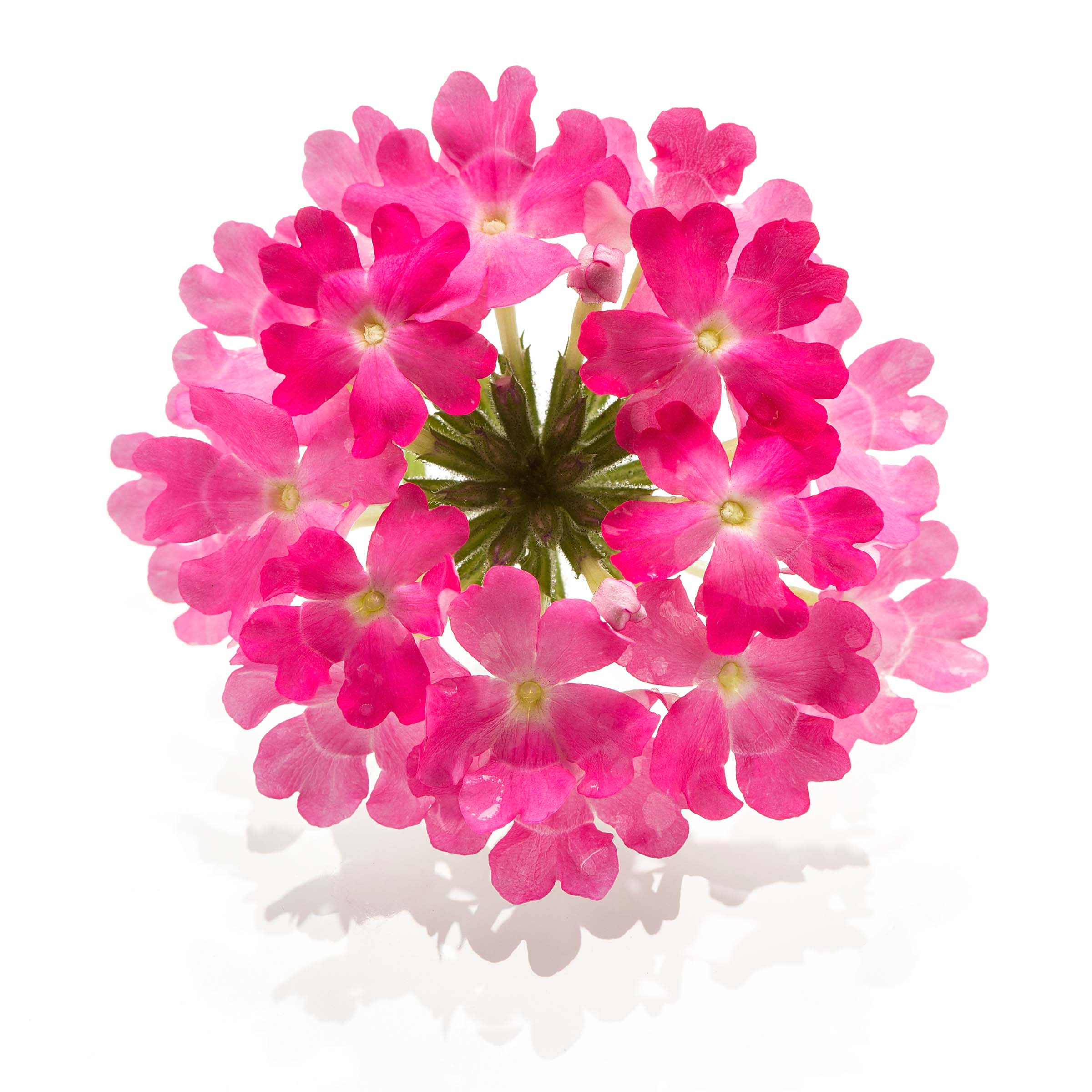 Verbena Flowers : A hearty drought resistant plant which offers a strong citrus-like flavor.
Blossoms That Add Beauty As Well As Flavor
Photographing ingredients is always fun. Concentrating on the various elements that make up the flavors that go into a dish is both challenging and rewarding, and sometimes, surprising. For this project I teamed up with Chef Bjoern Alexander who is based in Hong Kong. A madman in and out of the kitchen Chef Alexander is always up for a challenge. His creativity with flavors and unique ingredients is never ending and he loves to create dramatic presentations. When asked to join this project his mind immediately went into overdrive thinking of different ways he could make use of these colorful and tasty flowers.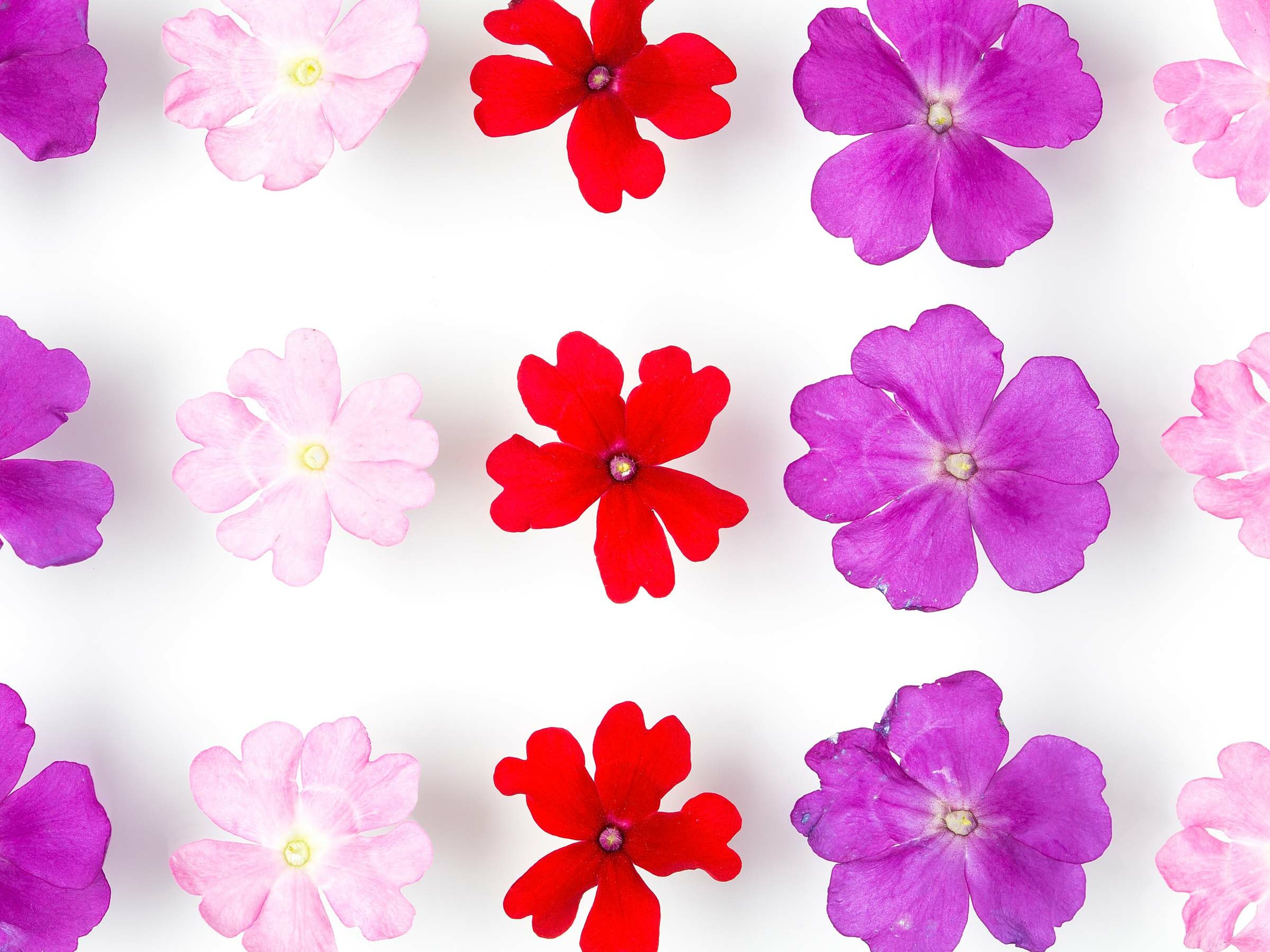 Verbena flowers come in a variety of colors. While adding beauty to any dish they also provide a strong citrus-like flavor.
For this project I was required to do two separate shoots. The first would be at the product importer's office where I would be presented with the ingredients that Chef Bjoern would be working with. In order to keep the flowers as fresh looking as possible I decided to do the shoot right on site so I carried with me a small portable studio along with white and black acrylic sheets. Working with each different set of flowers I proceded to make a variety of images. With some I did solo shots and with others I arranged in groups. The goal was to create as much variety as possible.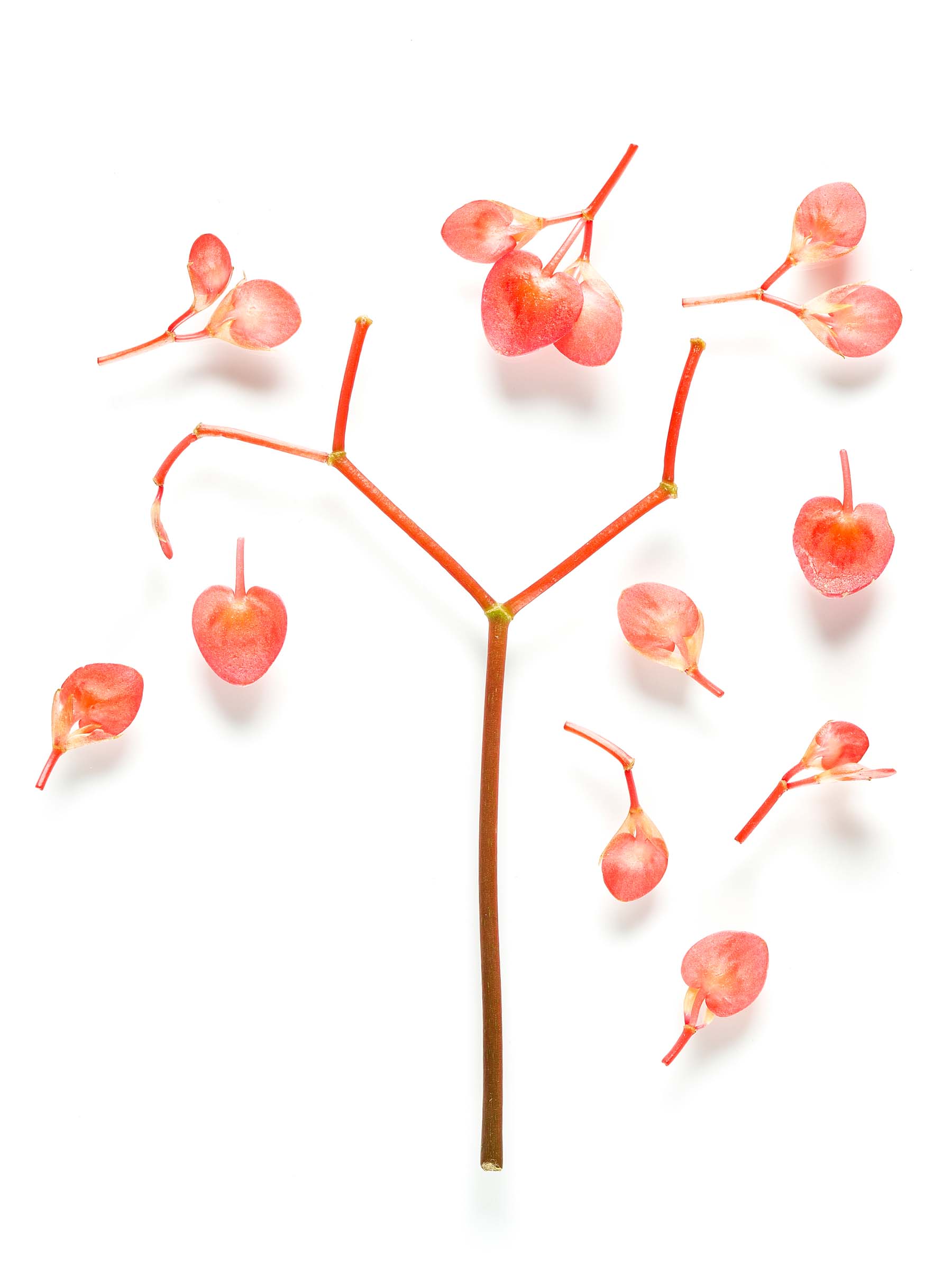 Apple Blossoms : With their sour and juicy texture Chef Bjoern prefers using them on cold dishes. Once heated up their flavor profile will diminish.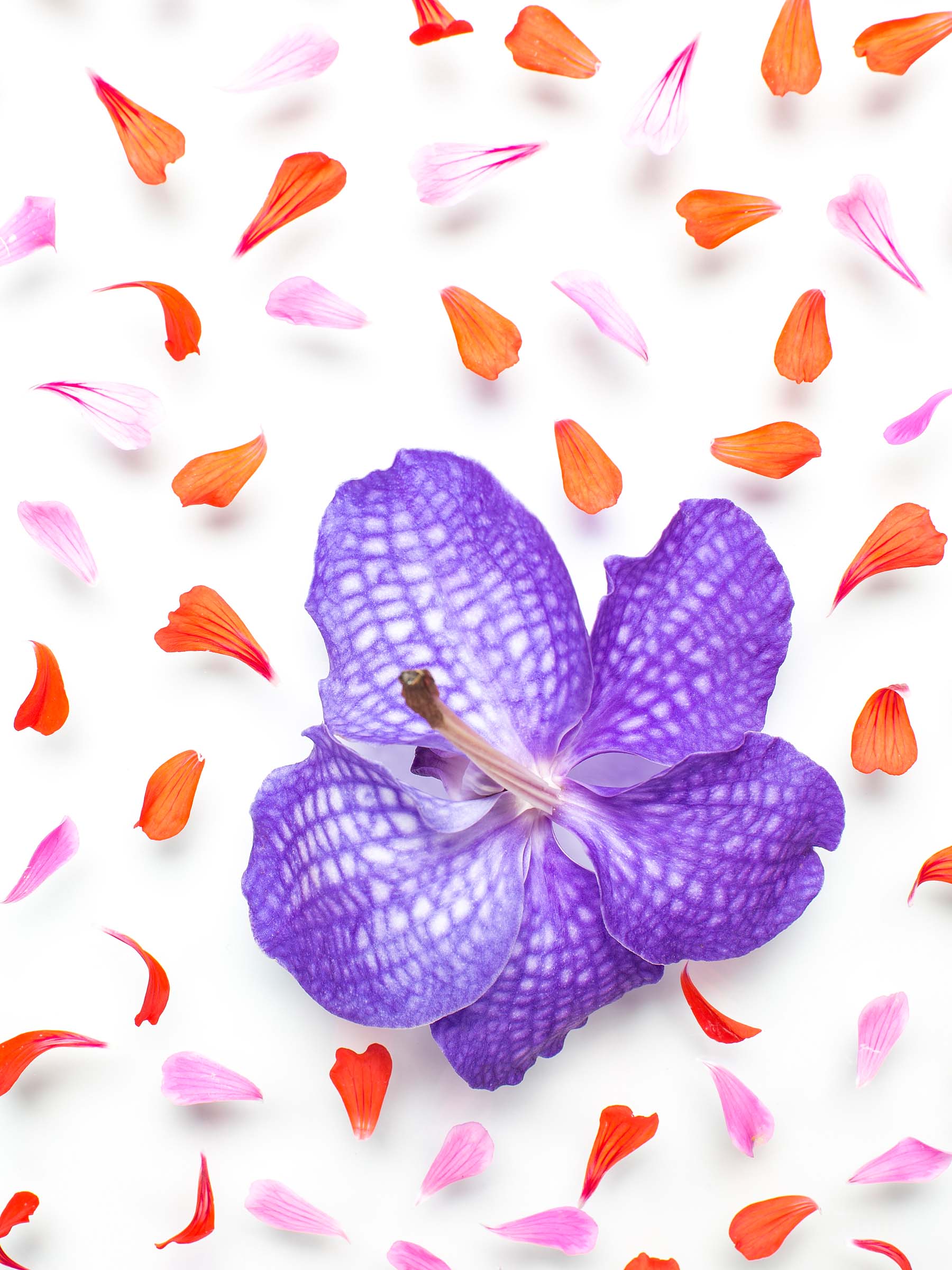 Vanaco Flower surrounded by Geranium Pedals : The Vanaco offers a crunchy and juicy texture but not much on the flavor. Prettier than it is tasty. While the Geranium Pedals offer a bitter and sour flavor that is nice for balancing out a dish that leans on the sweet side. They also provide a lovely aroma.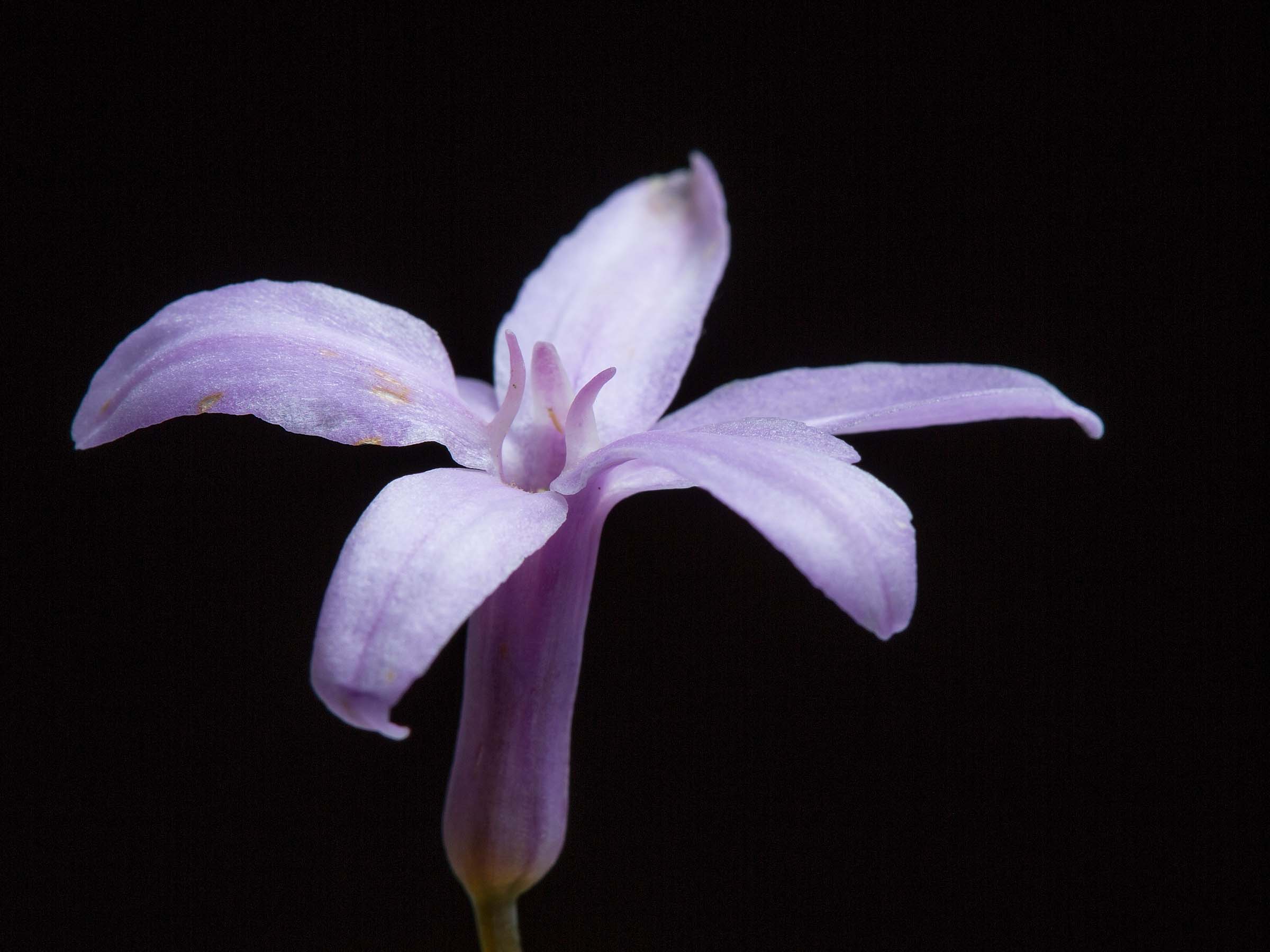 Garlic Flower : Provides a delicate taste of garlic without overpowering the dish.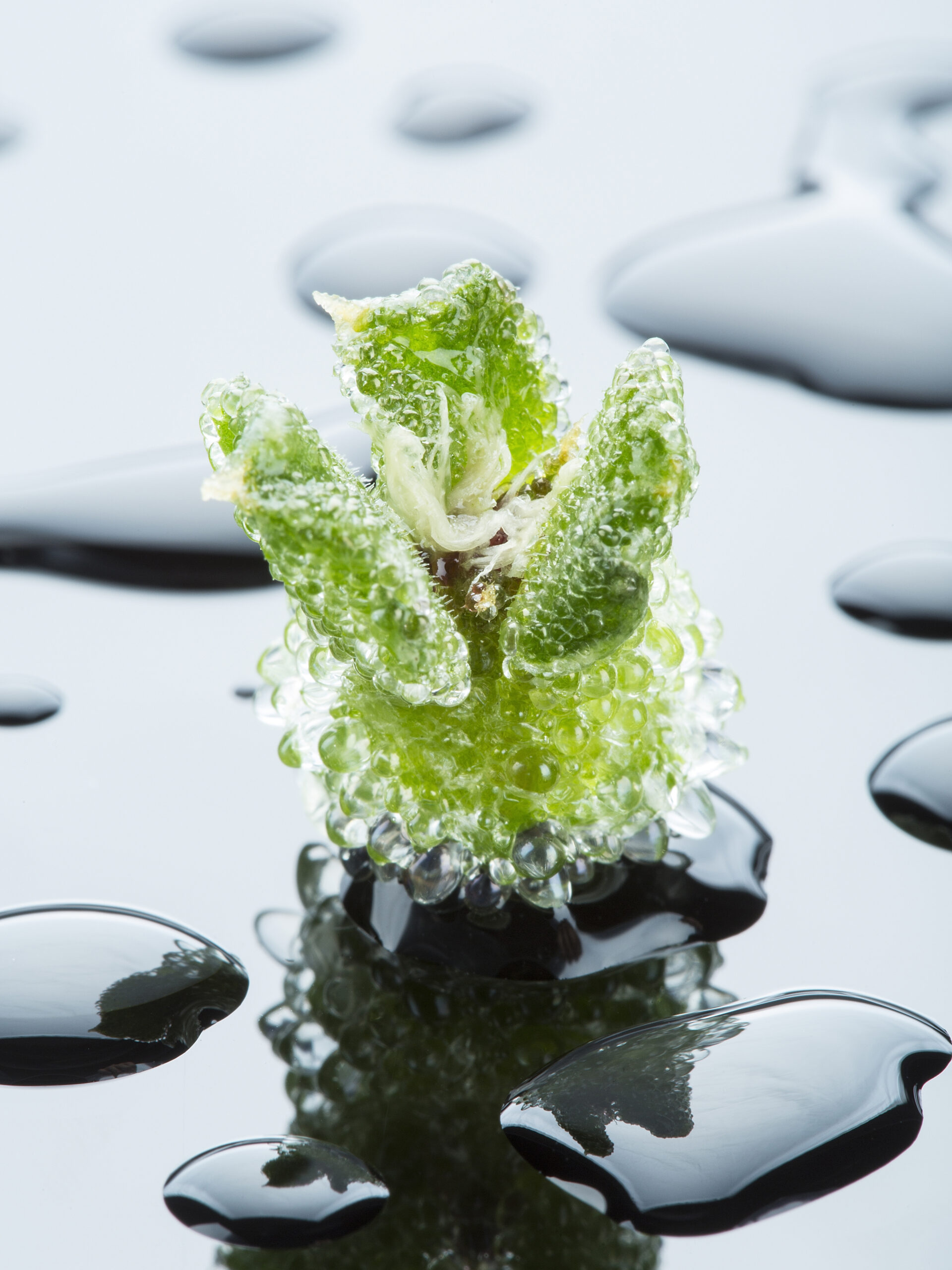 Blinq Blossom : This greenhouse raised flower with its crystaline icicle-like bubbles delivers a plump and juicy texture along with a fresh salty flavor.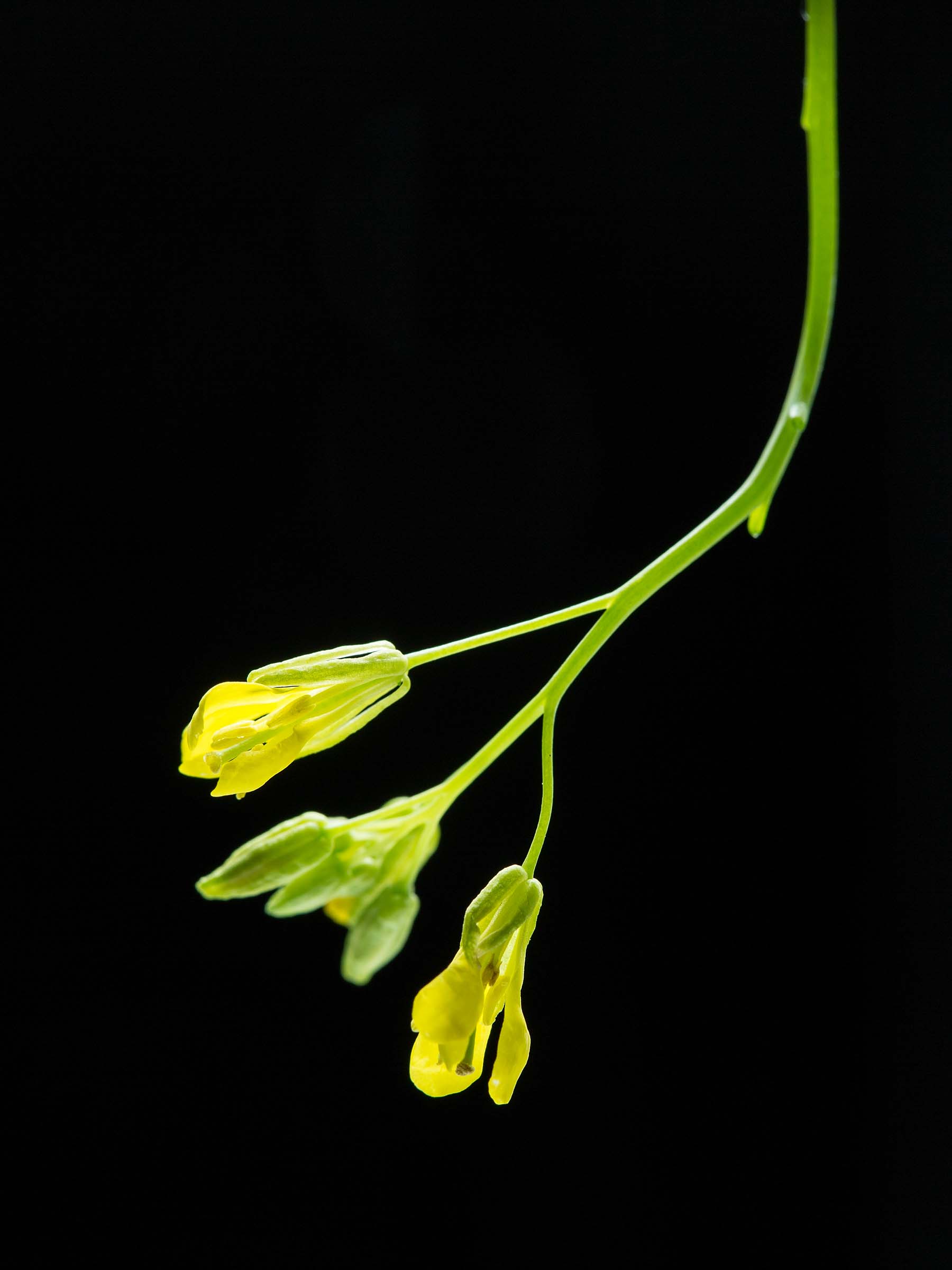 Mizuna Flower : A Japanese plant which offers a peppery and slightly salty flavor.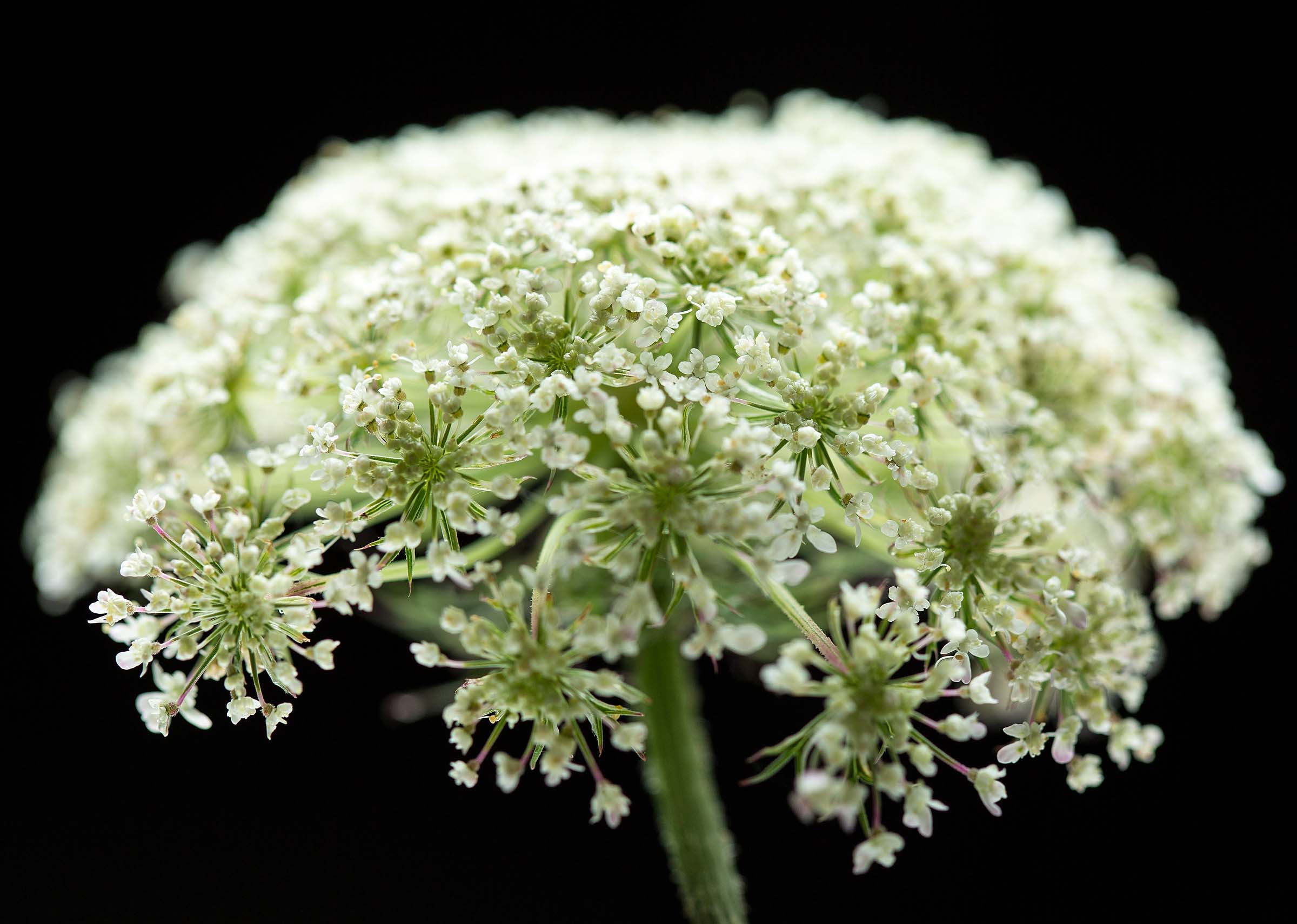 Carrot Flower : Not surprizingly it tastes like carrot along with added sweetness.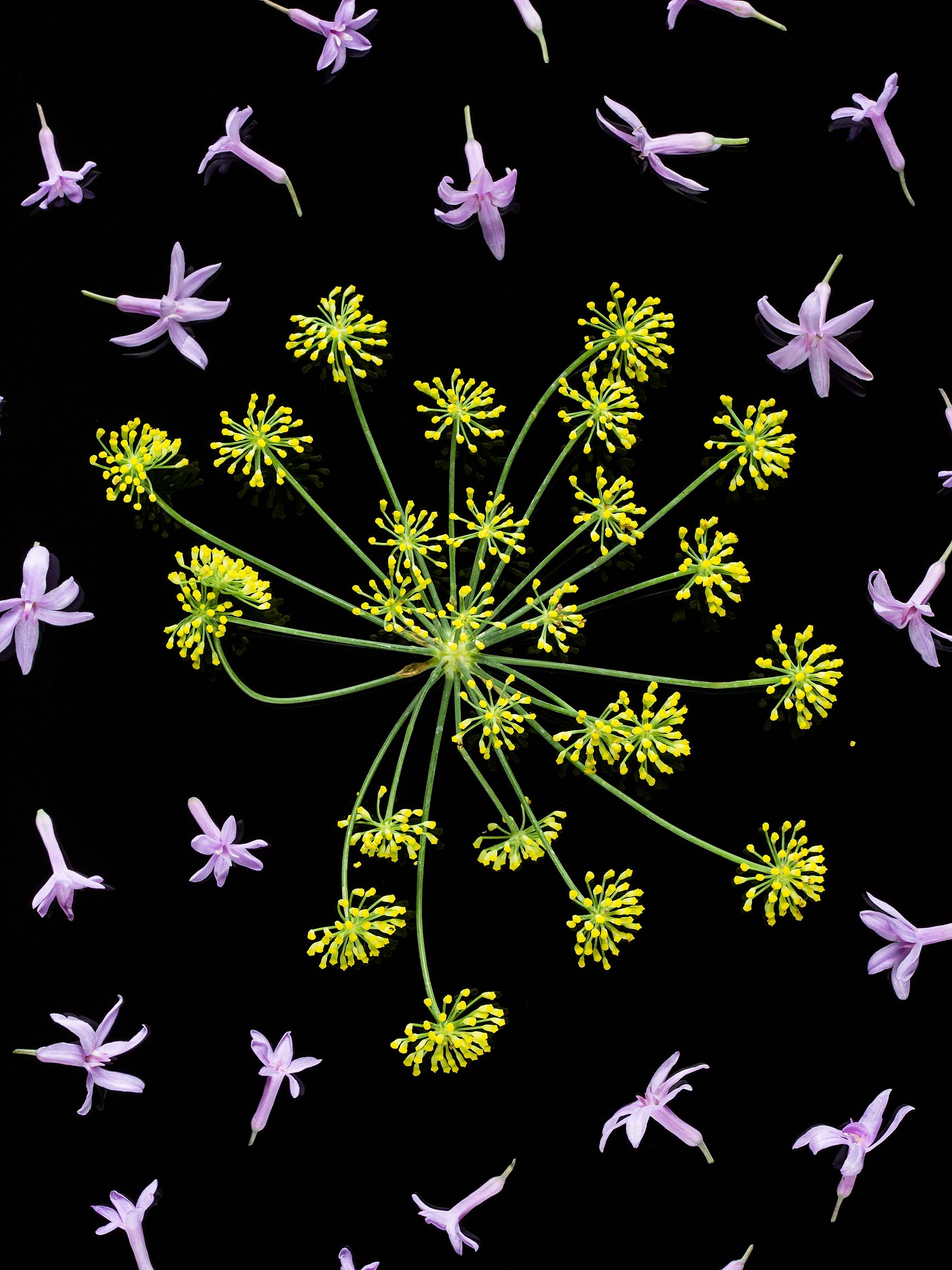 Fennel Flower framed by Garlic Rose Flowers : The Fennel Flower has a strong Star Anise or Licorice like flavor which can easily overpower any dish.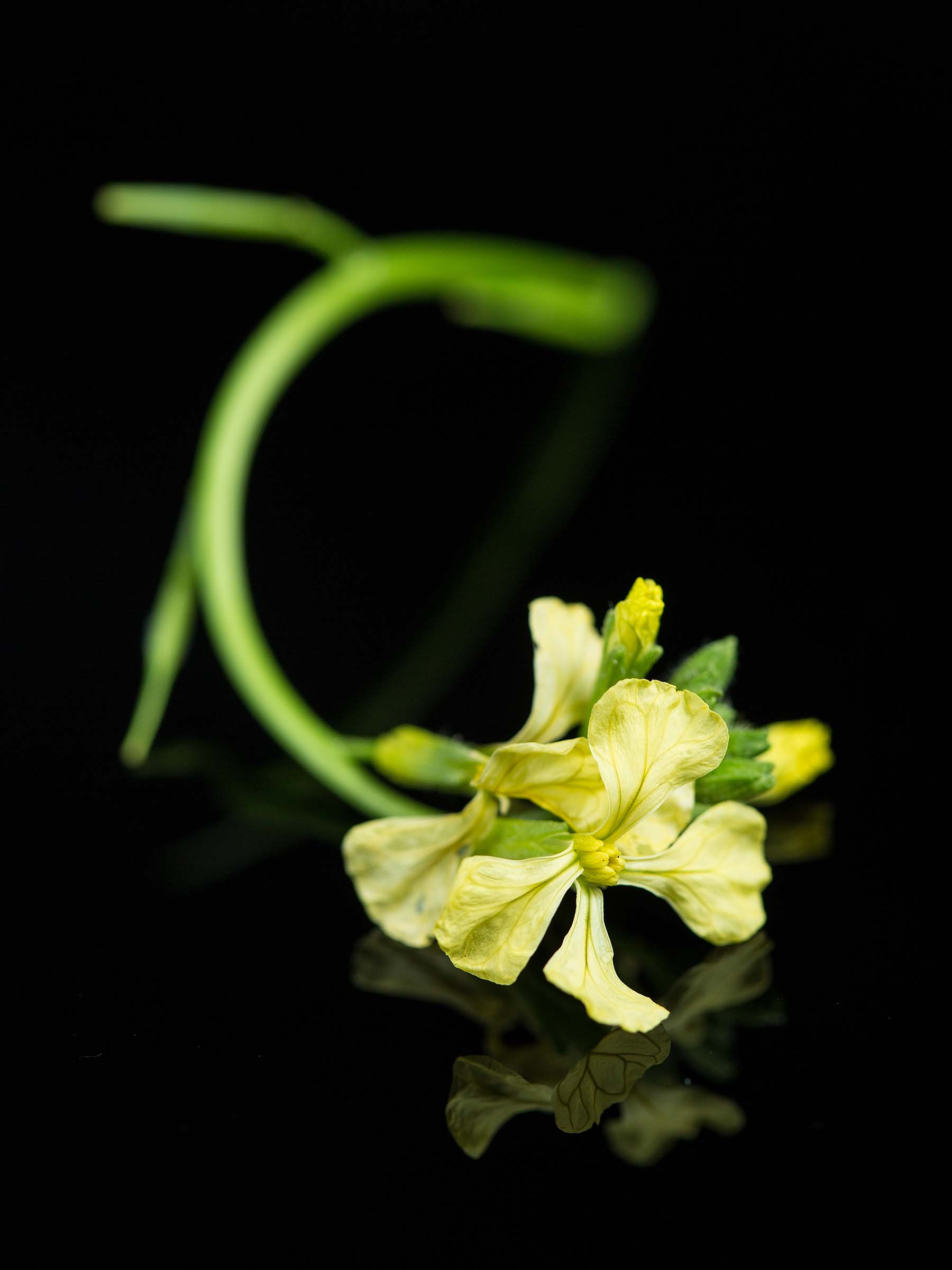 Rocket Flower : Provides a nutty and peppery flavor along with a slight spicy taste.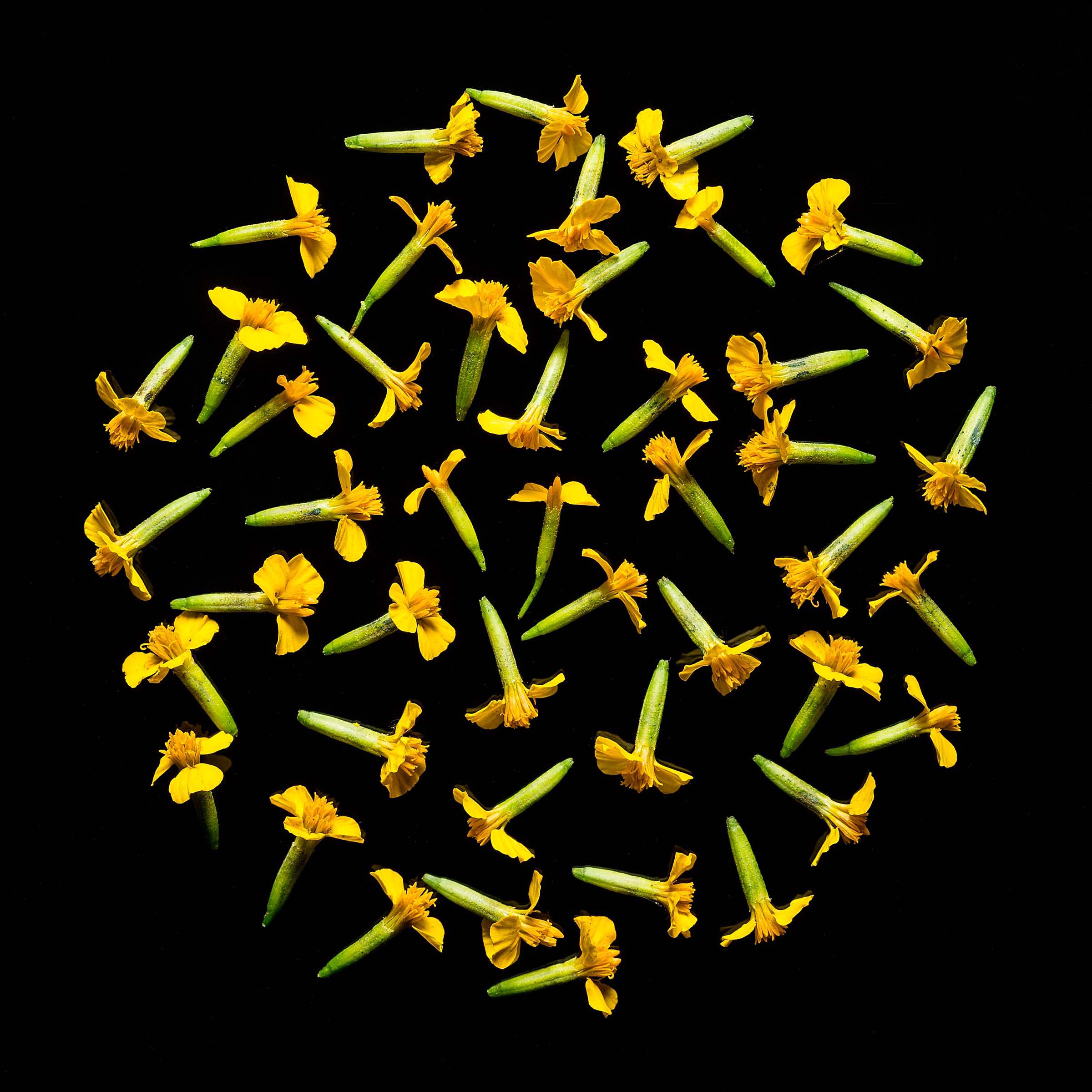 Marigolds provide a hint of tang and spice.
With the flower shoot completed I then headed over to Chef Bjoern's restaurant and prepared for whatever creations emerged from his kitchen. Not knowing what to expect I did know, based on previous experience, that he would bring out some visually stunning and equally tasty items.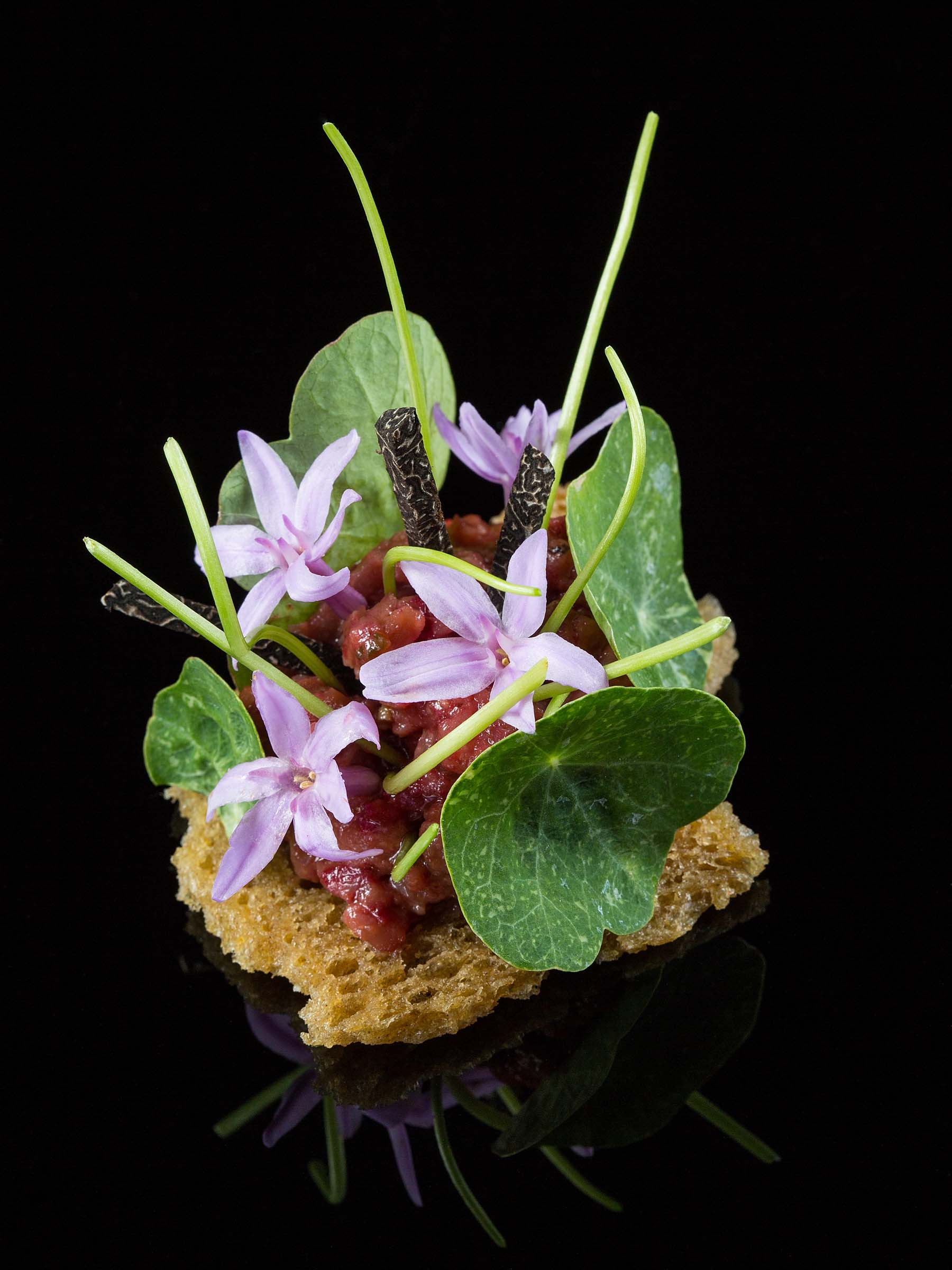 Beef Tartare with Nasturtium Leaves, Garlic Leaves and Black Truffle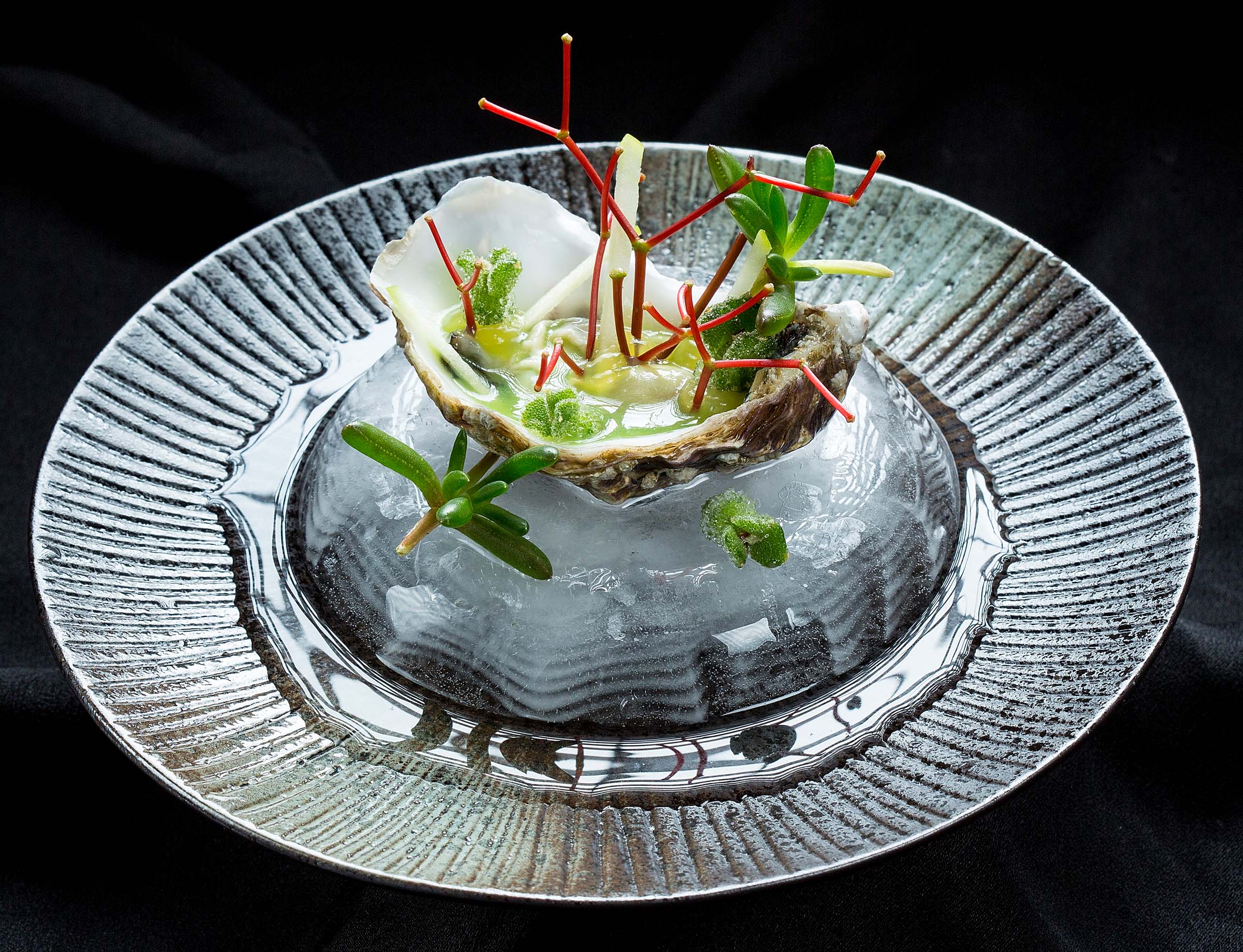 Oyster with Apple Blossoms, Green Apple, Jalepeño, Cucumber, and Blinq Blossum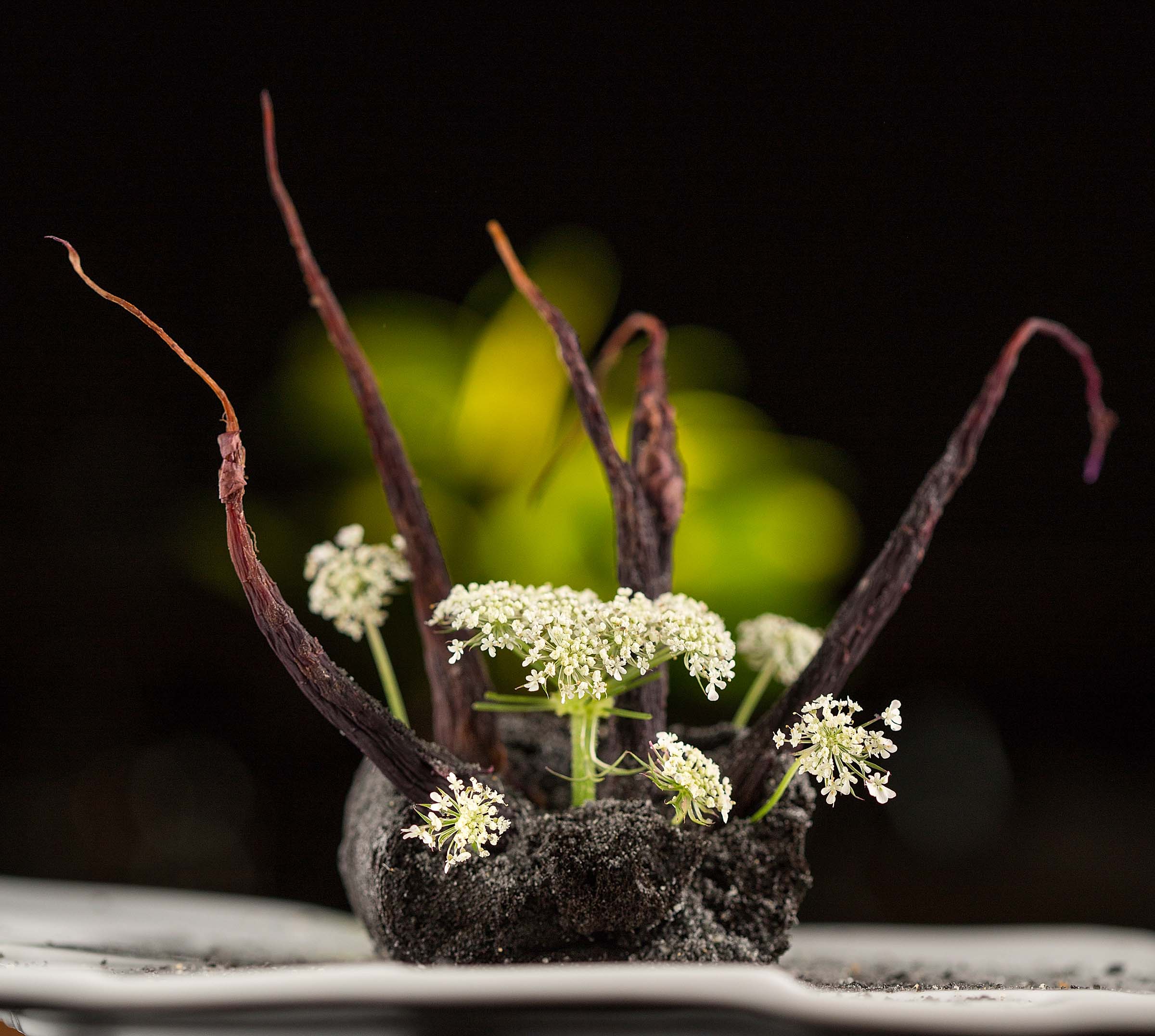 Black Garlic Sponge with Dried Purple Carrots, Maple Syrup, and Carrot Flowers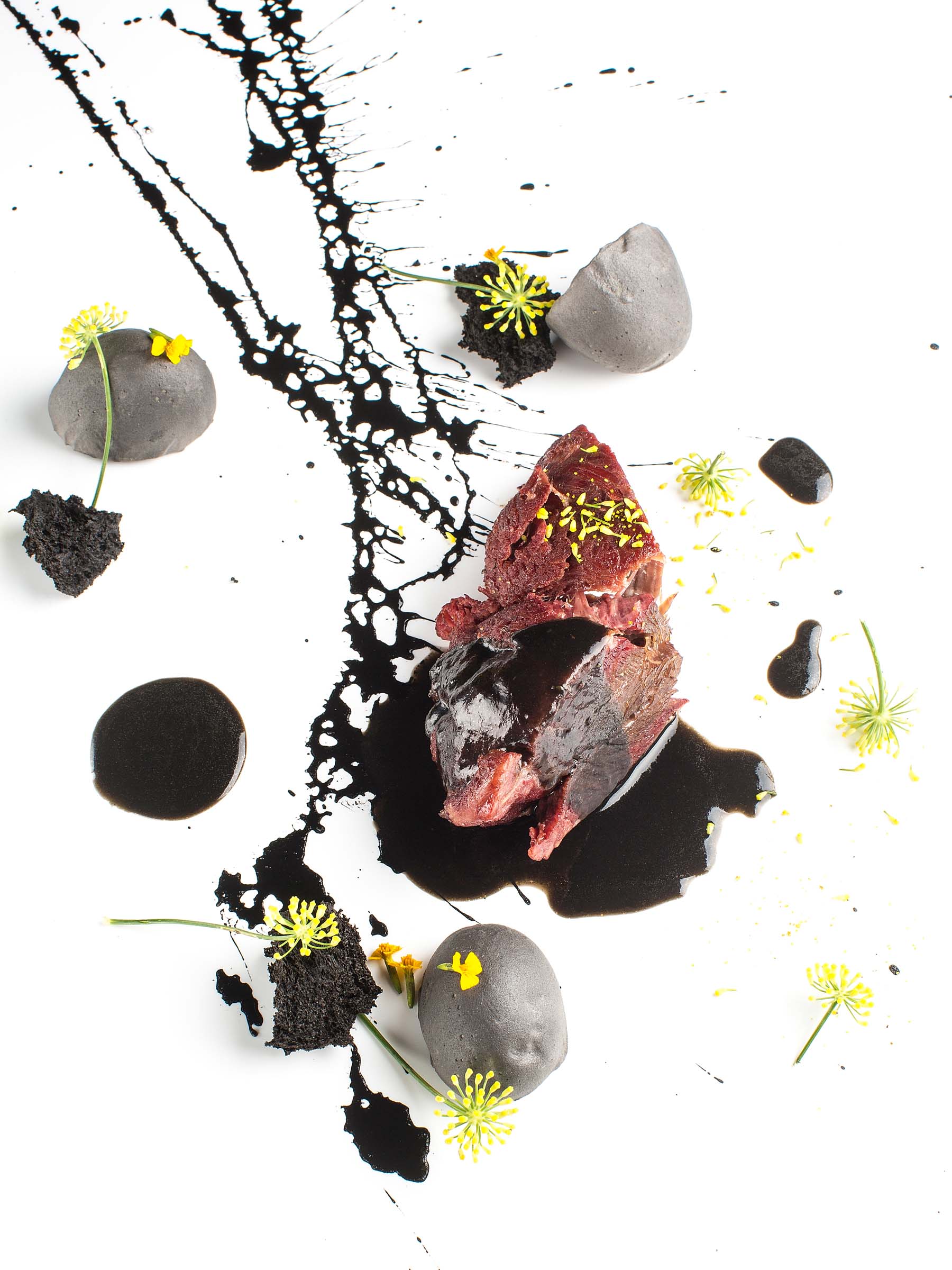 Beef Cheek with Fennel, Anise, and Marigold Flowers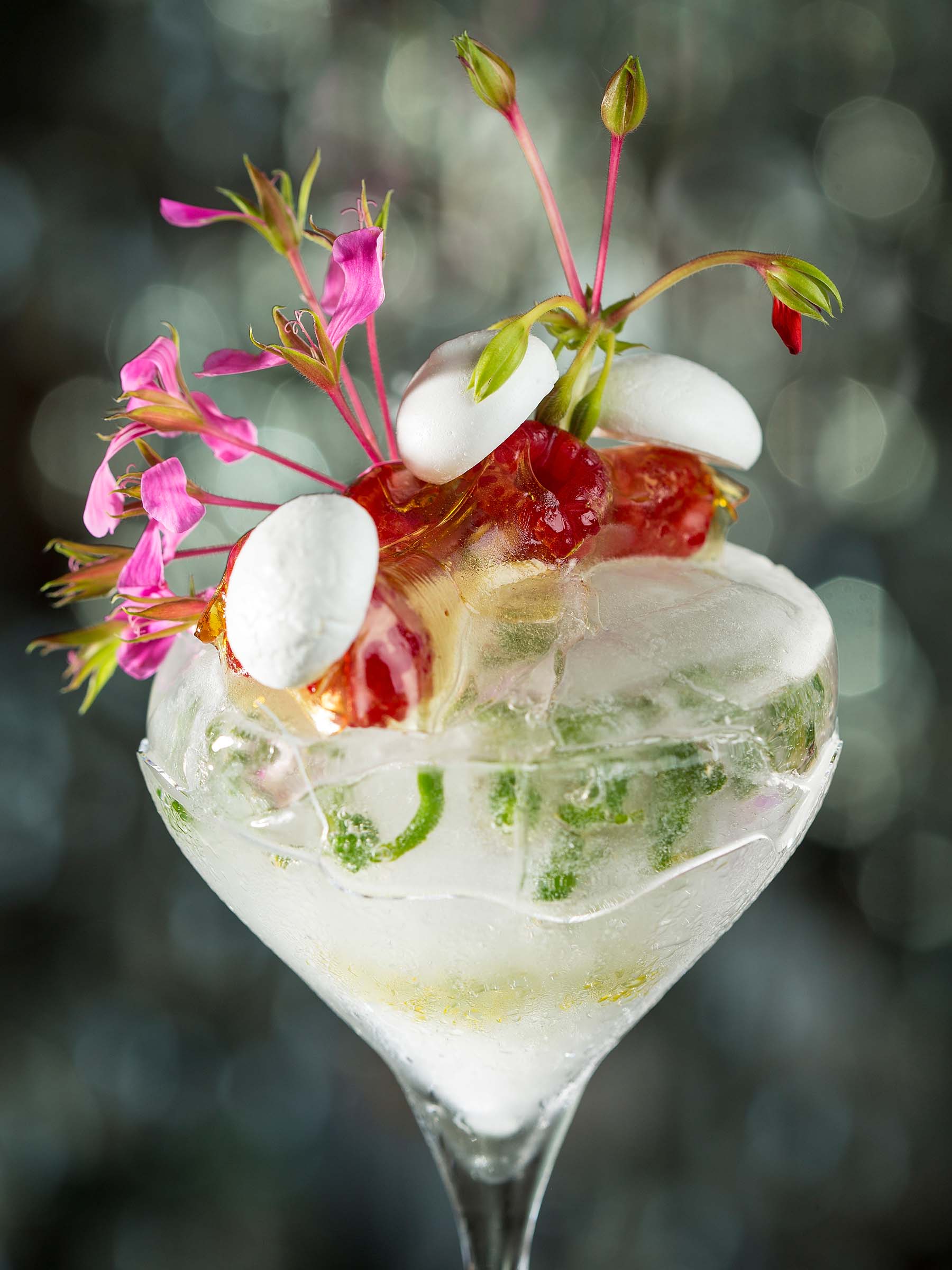 Geranium pedals provide a bitter and tart balance to this rasperry and sweet caramel jelly chilled closer.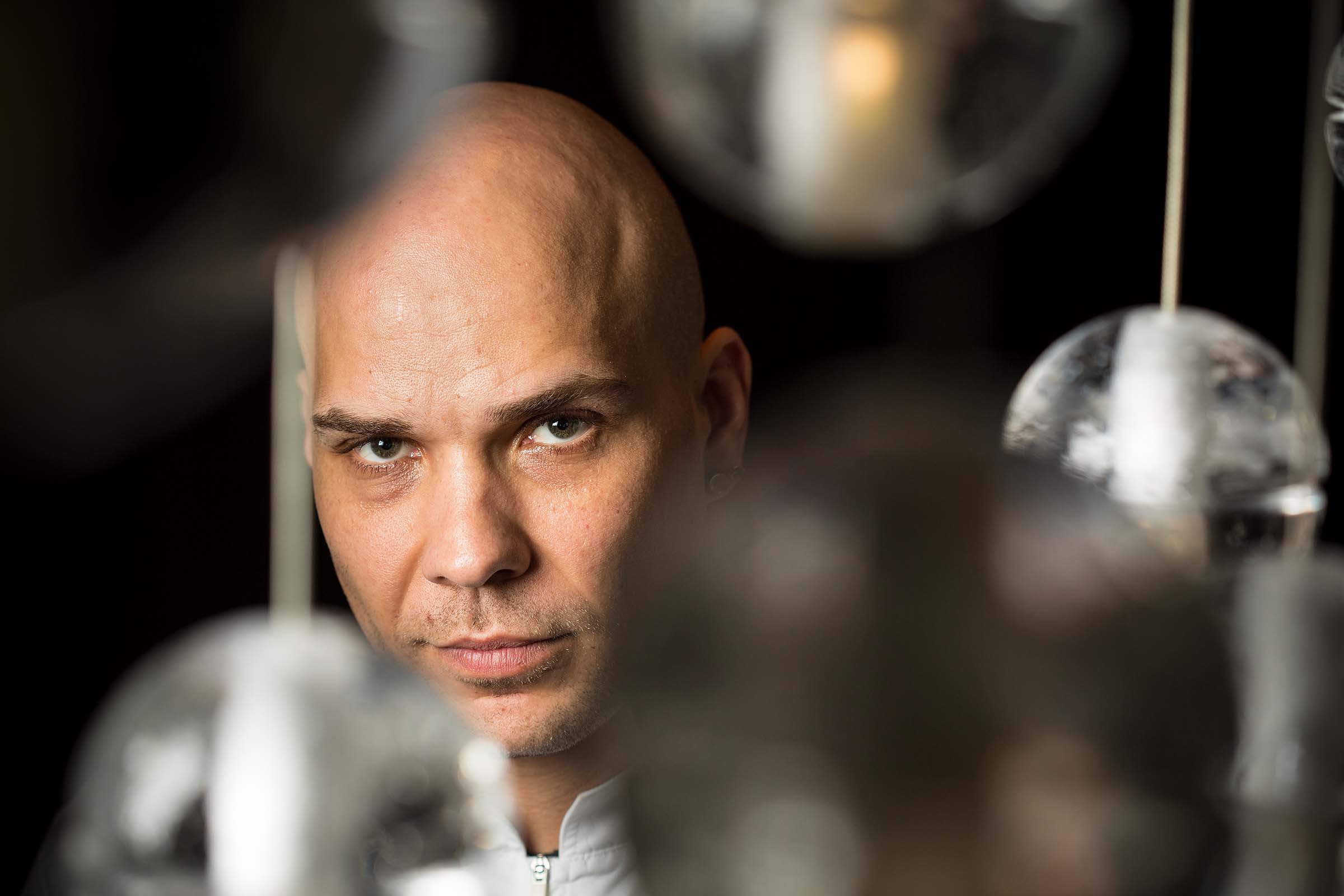 Chef Bjoern Alexander is the Executive Chef with Octavium, a Two-Star Michelin restaurant in Hong Kong.
To read in more detail about each of these ingredients you may see the story as it appeared in TK (Tasting Kitchen) magazine. Go to : https://issuu.com/tastingkitchen/docs/book_tk13_fruits___flowers