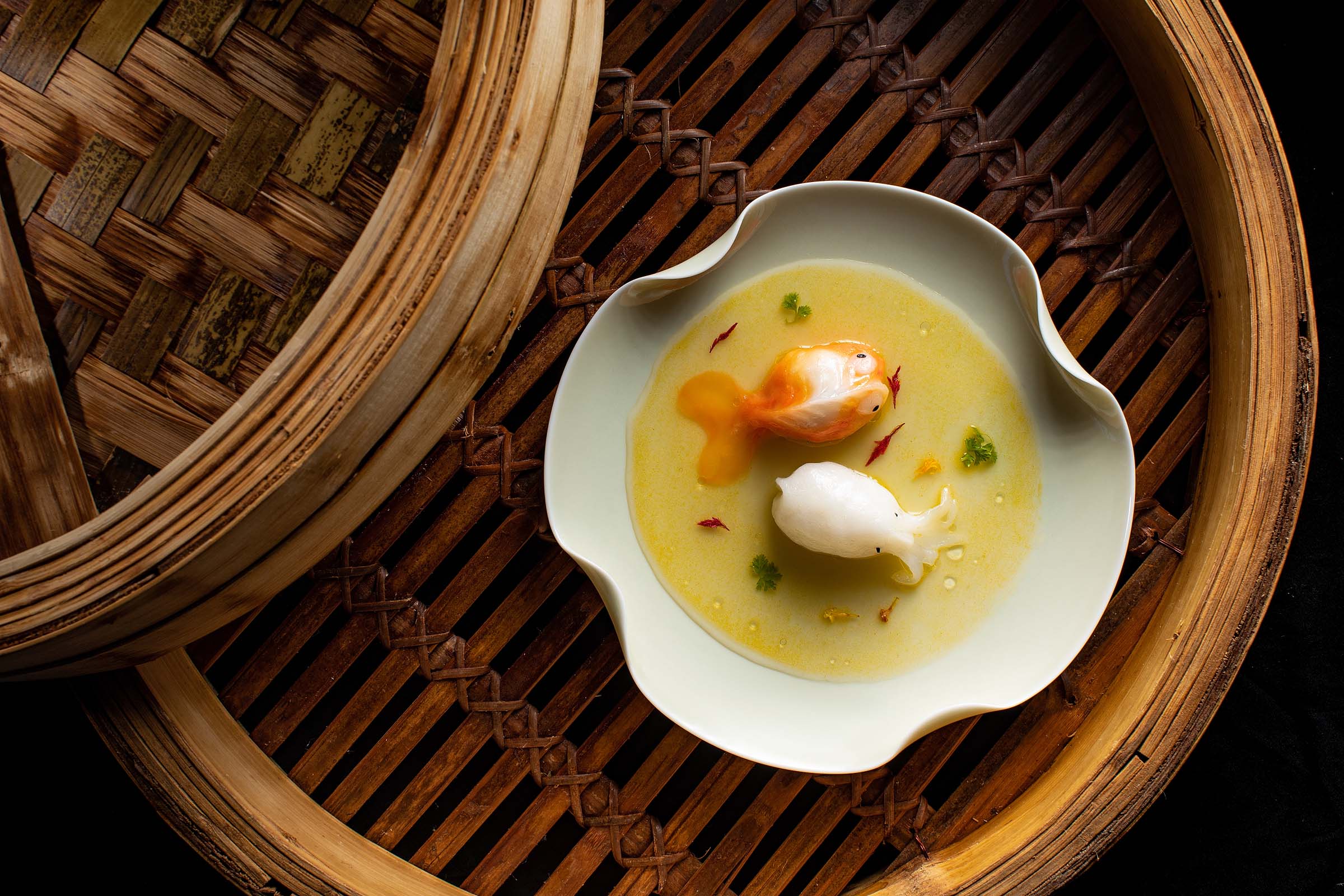 Steamed Squid and Shrimp Dumplings with Hot and Sour Broth served on a Ruyi 11cm Oriental Petals Plate.

Chef Ho Chee Boon Redefines Chinese Cuisine At The Empress in San Francisco's China Town
For a recent shoot in San Francisco's China Town I found myself working with the extremely talented Chef Ho Chee Boon at his restaurant The Empress.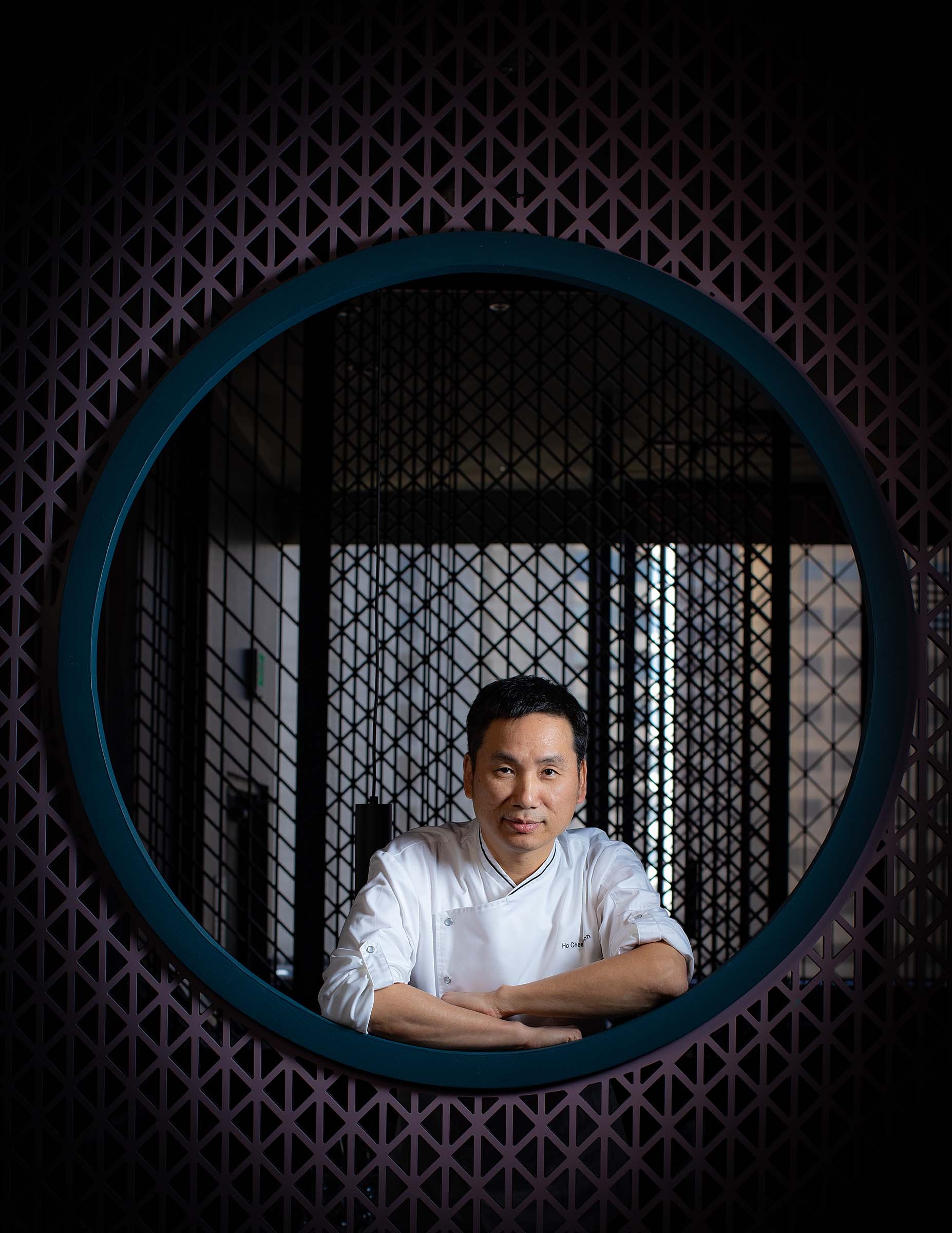 Chef Ho Chee Boon at his restaurant The Empress located in San Francisco's China Town.
I was there at the request of my client Desmond Chang at Ruyi, a manufacturer of unique and artistic, yet functional, ceramic tableware. Desmond and I have worked on a number of projects together these past few years but this would mark the first collaboration with a US based chef. For most food shoots the challenge is simply to make the food look good. But since the plate was an imporatant aspect to the shoot I also needed it to play an important visual role. Since the Ruyi plates are so elegant and artistically designed this made my job easier. That said I didn't want the plates to over shadow the wonderful and tasty creations coming out of Chef Boon's kitchen.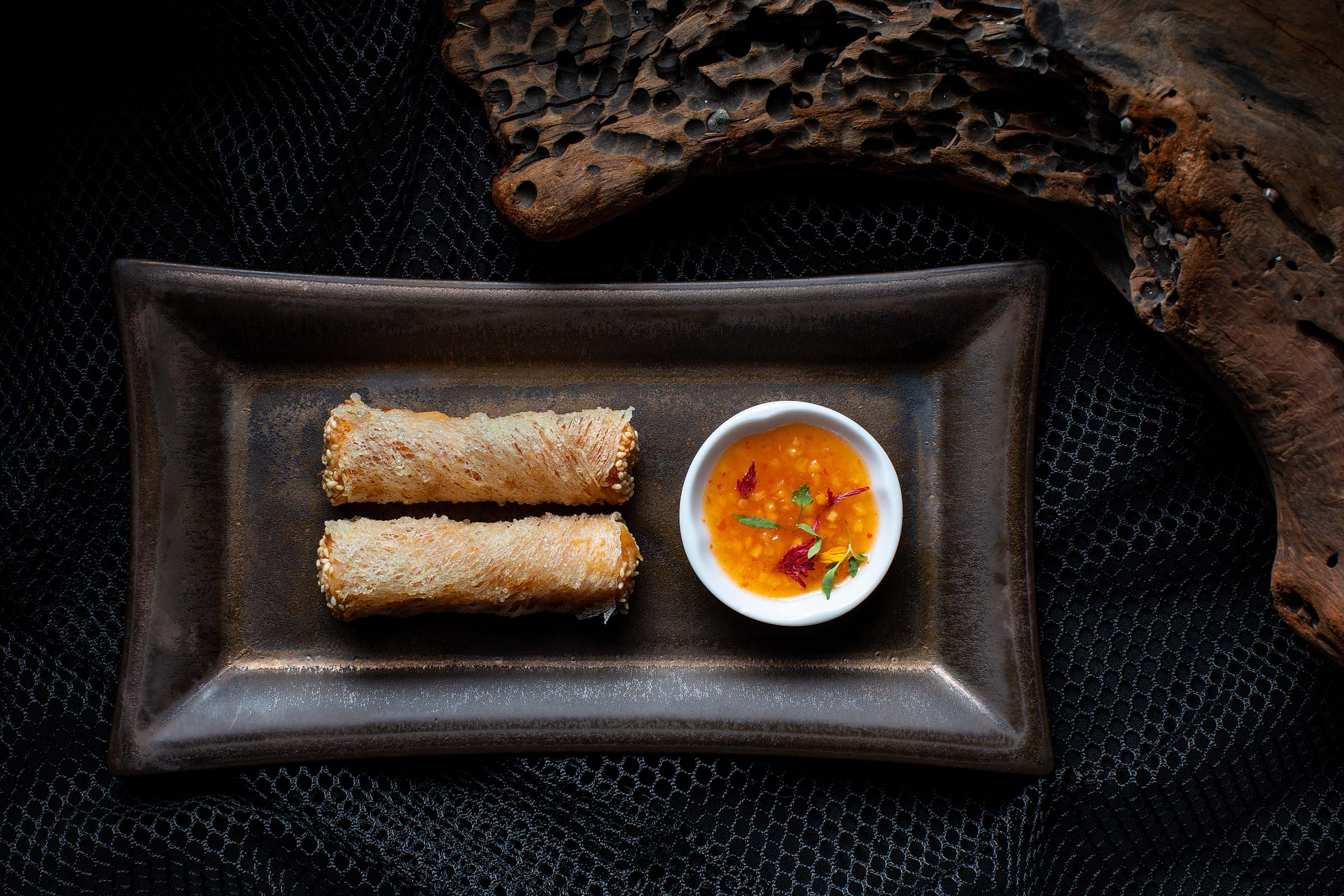 Crispy Sea Prawn Roll with Plum Sauce served on a Ruyi rectangular plate from their Hantang collection.

With almost any location food shoot I always try to bring in to the image as many found objects from the location. Prior to setting up my little studio I'll wander through the venue and kitchen looking for things that can help frame the plate or, perhaps, add to the story of the dish being photographed. For this shoot I made use of a large steamer basket and a wok from the kitchen. However, when a dozen or more images are needed from one restaurant I will also bring some of my own backgrounds and props. Such things as weathered planks to serve as a table top, driftwood to add texture and feeling, various fabrics to create texture or pieces of rusted and distressed steel.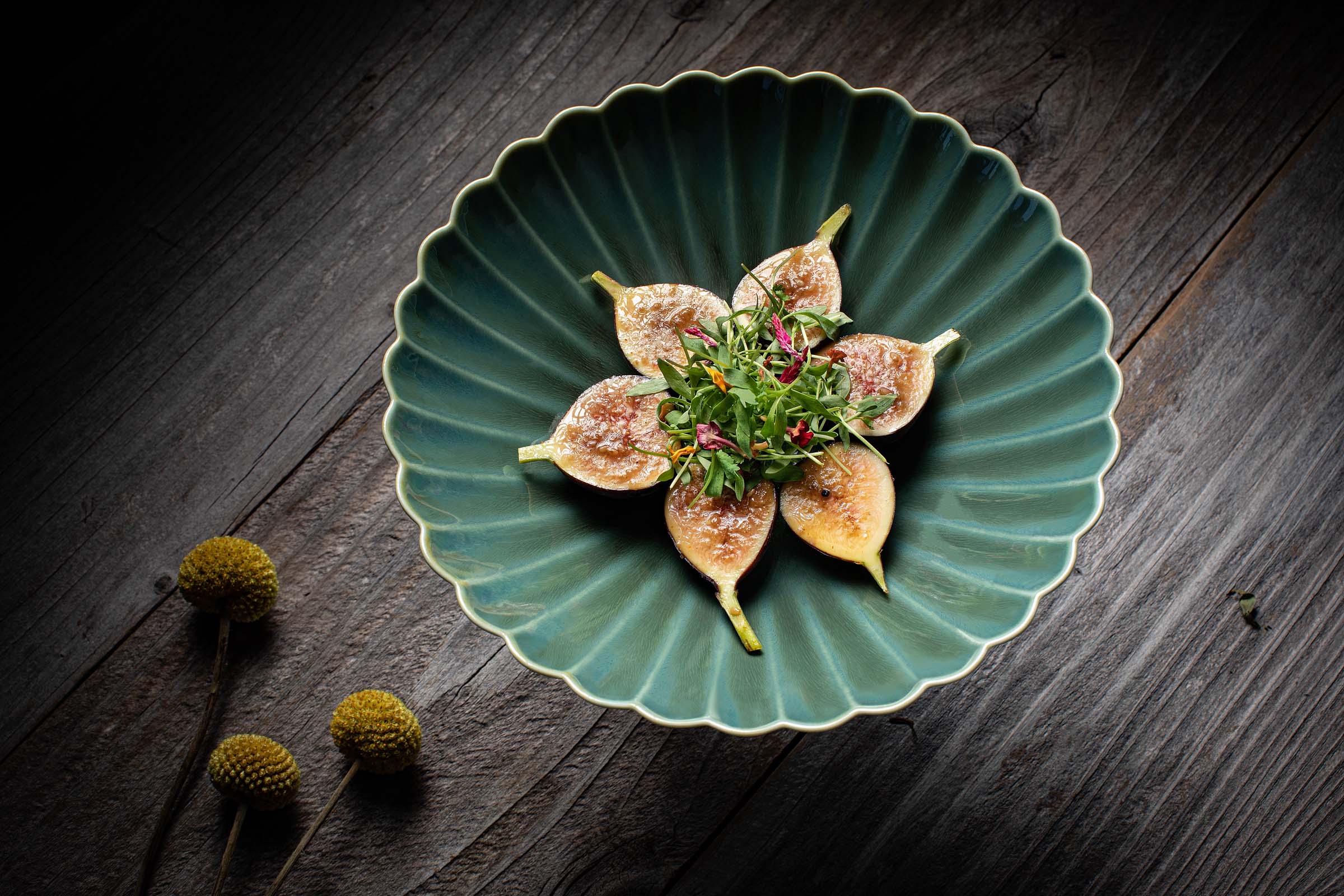 Fresh Mission Fig Salad with Sesame Dressing nestled in a Ruyi White Dew Deep 20cm Aurora Bowl.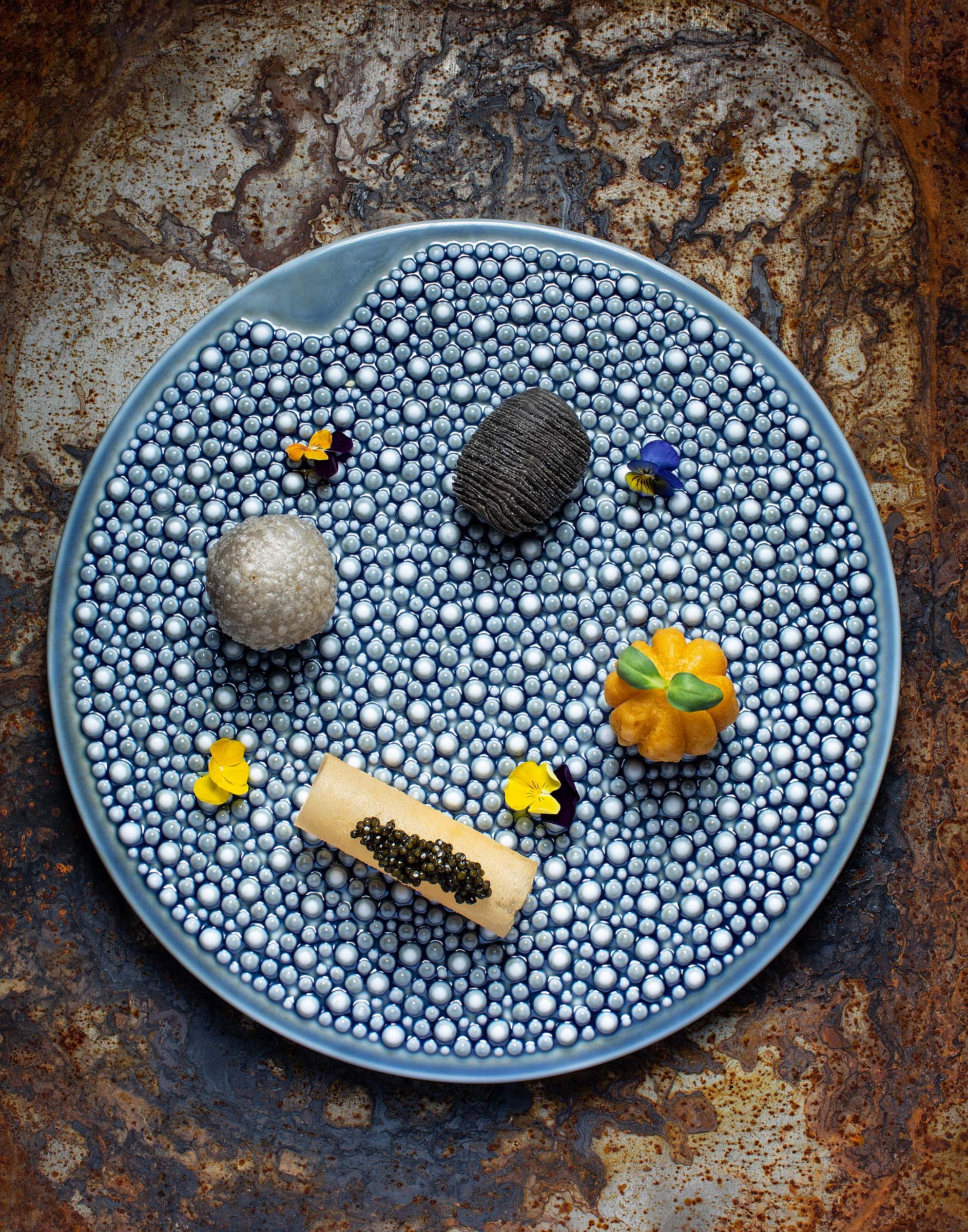 Summer Truffle Puff, Wagyu Beef Puff, Roasted Duck and Truffle Puff, Scallop and Caviar Roll presented on a 30cm Blue Pearl Tempura Plate from the Ruyi Home Banquet Collection.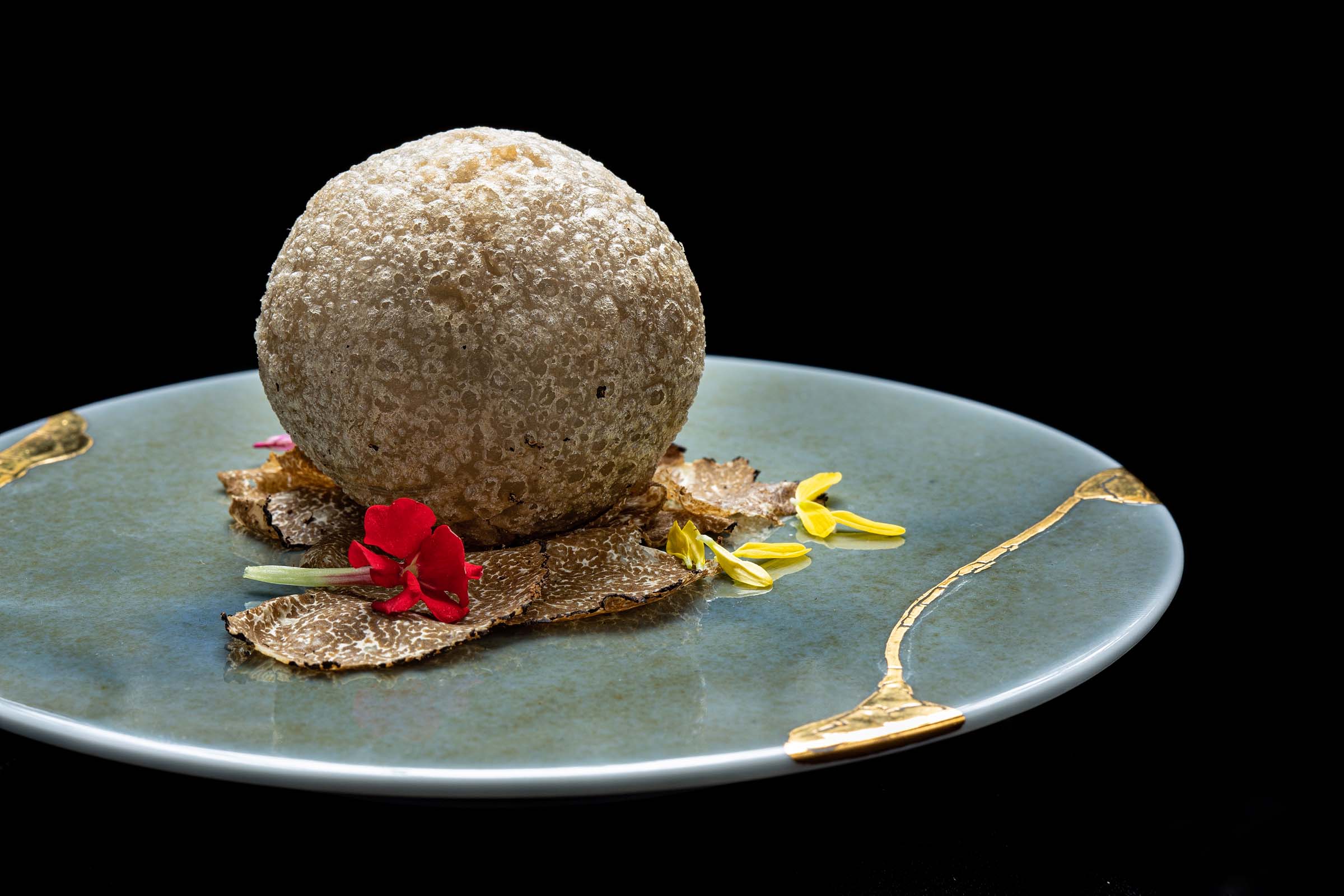 Summer Truffle Puff filled with Shimeji & Dried Shiitake Mushrooms resting on a Kintsugi Hoseki Aroma Teapot Base.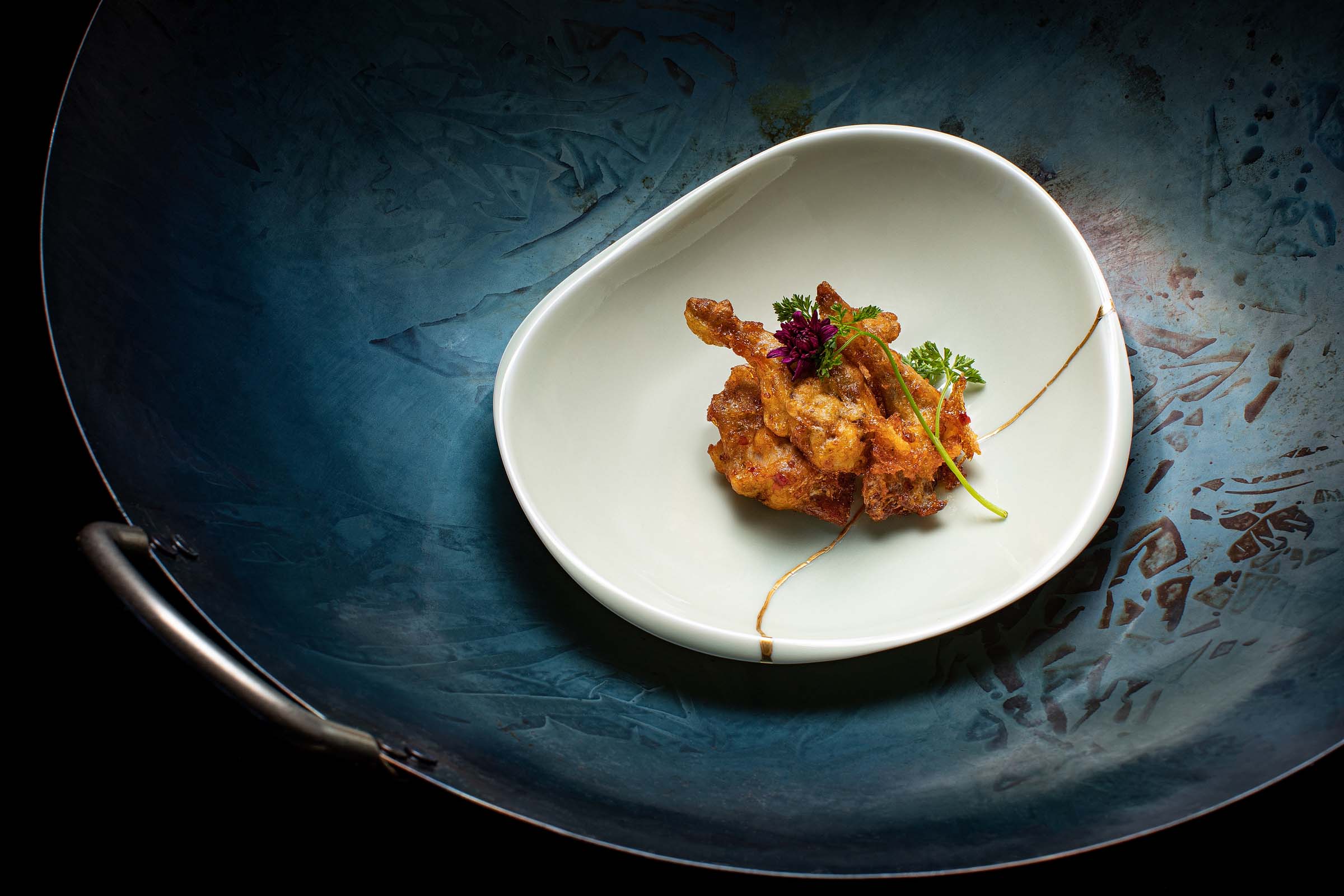 Crispy Quail prepared with Chili, Garlic, and 20-Year-Old Huadiao Wine on a 22cm Kintsugi Plate from Ruyi's Infini Collection.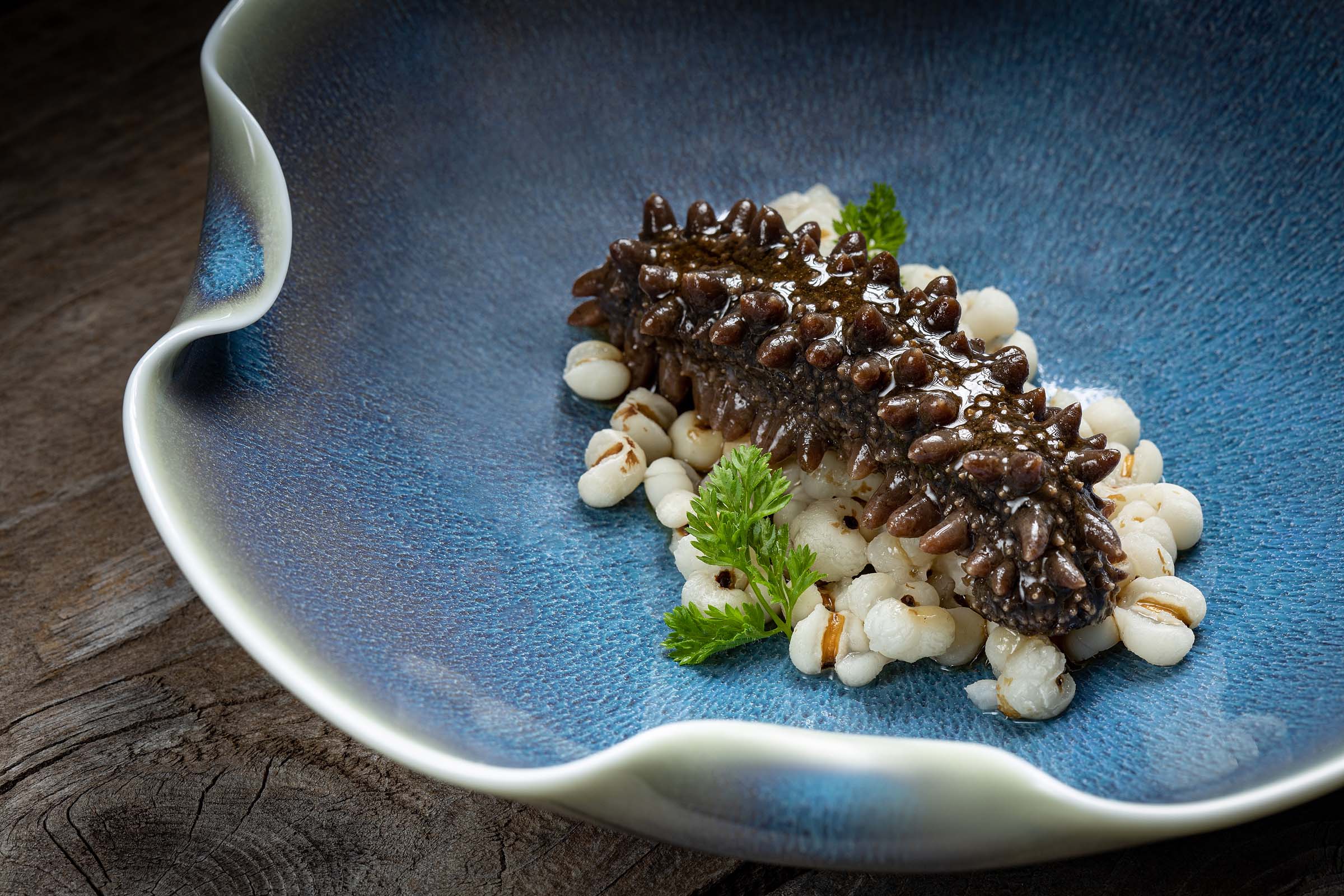 Braised Sea Cucumber with Job's Tears and Jinhua Jam gently placed in a Ruyi 11cm Oriental Four Petals Bowl.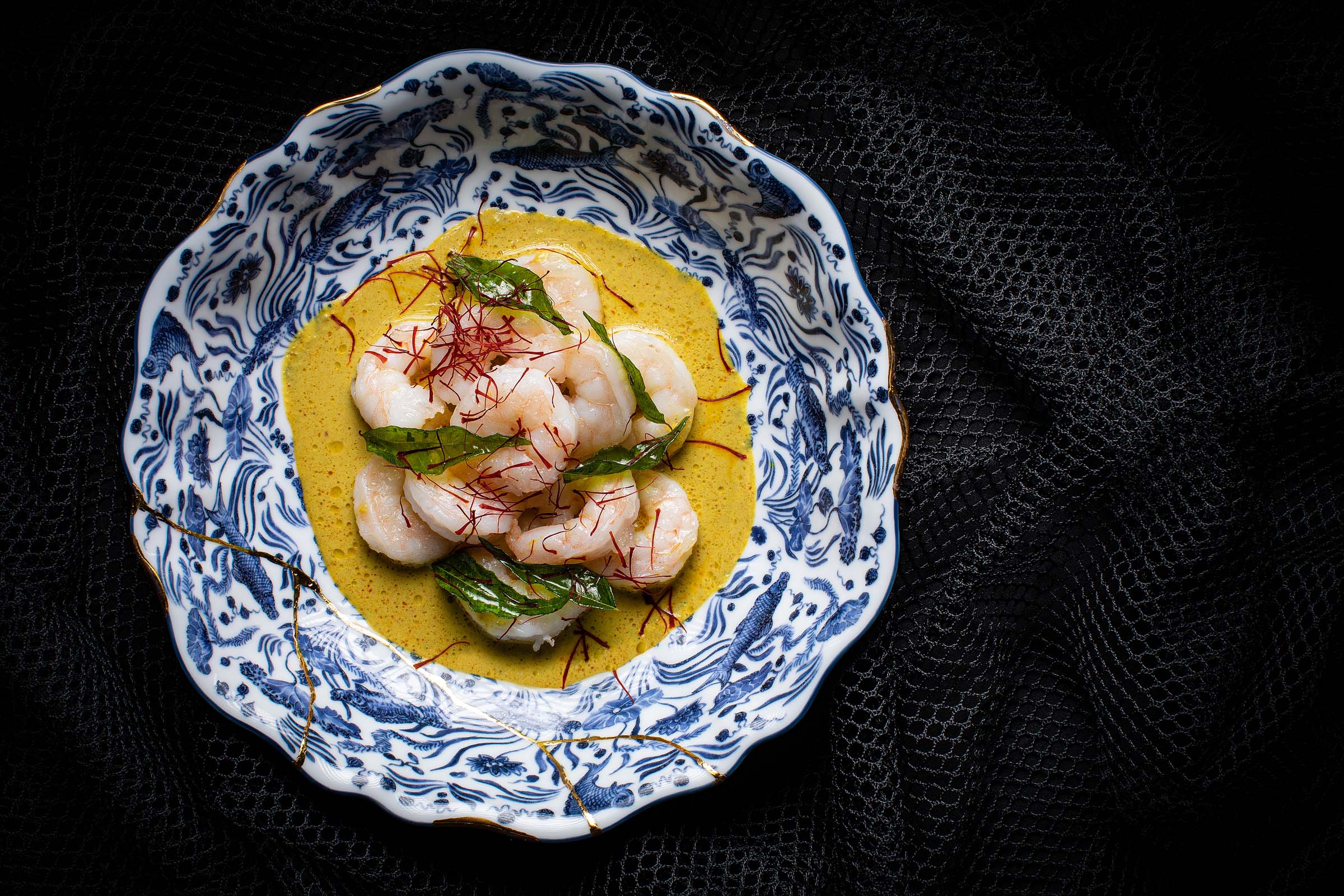 Stir Fried Sea Shrimp with Curry and Saffron in Ruyi's Xuande 27cm Imperial Pond Bowl.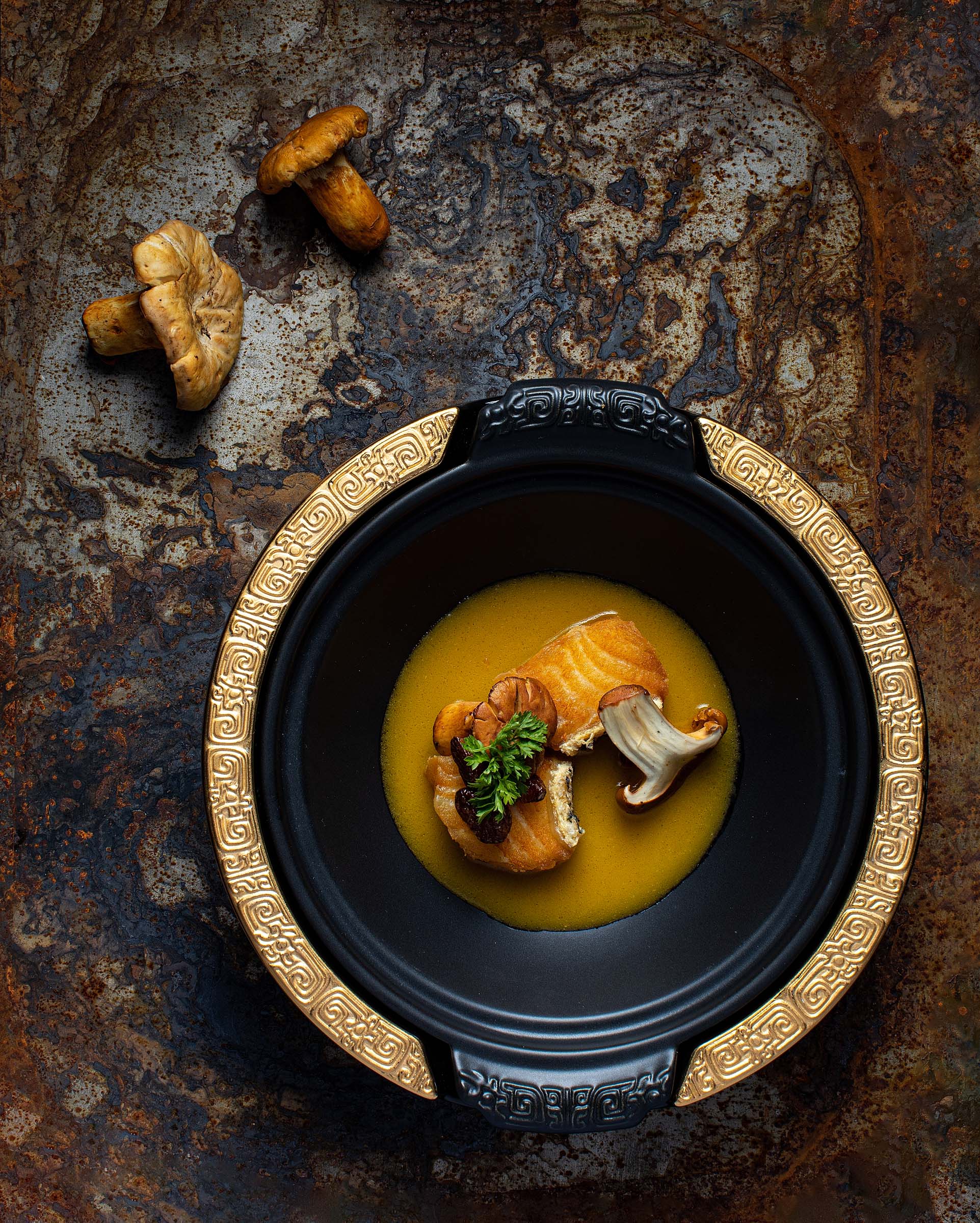 Braised Sea Bass with Golden Chanterelle Mushroom in a Ruyi 27cm Casserole Dish and Holder from their Hantang Collection.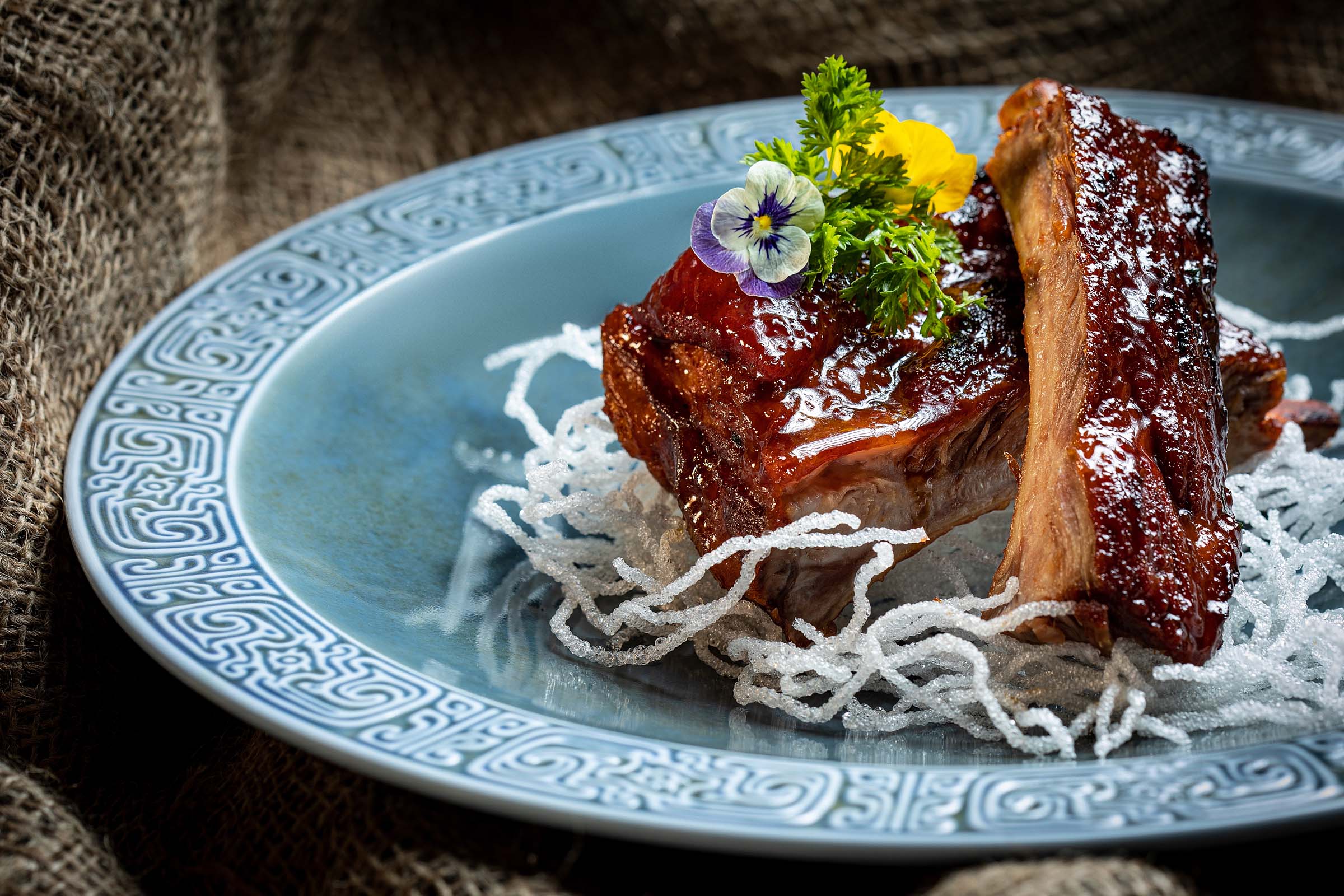 Jasmin Smoked Pork Ribs on a Bed of Crispy Rice Noodles presented on a 24cm Blue Pearl Flat Rim Plate from the Ruyi Hantang Collection.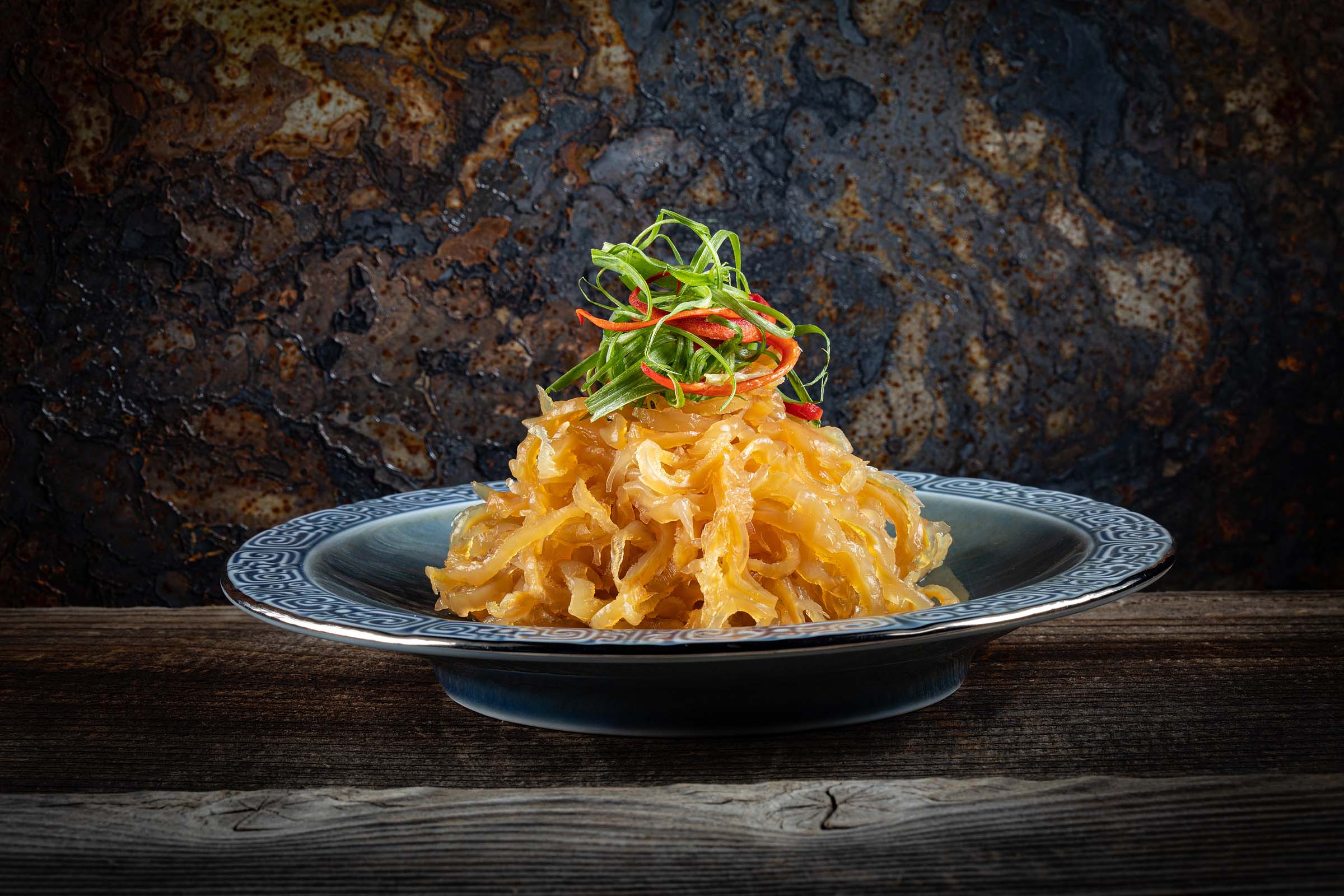 Chilled Jelly Fish placed in a Ruyi Hantang 24cm Flat Rim Plate.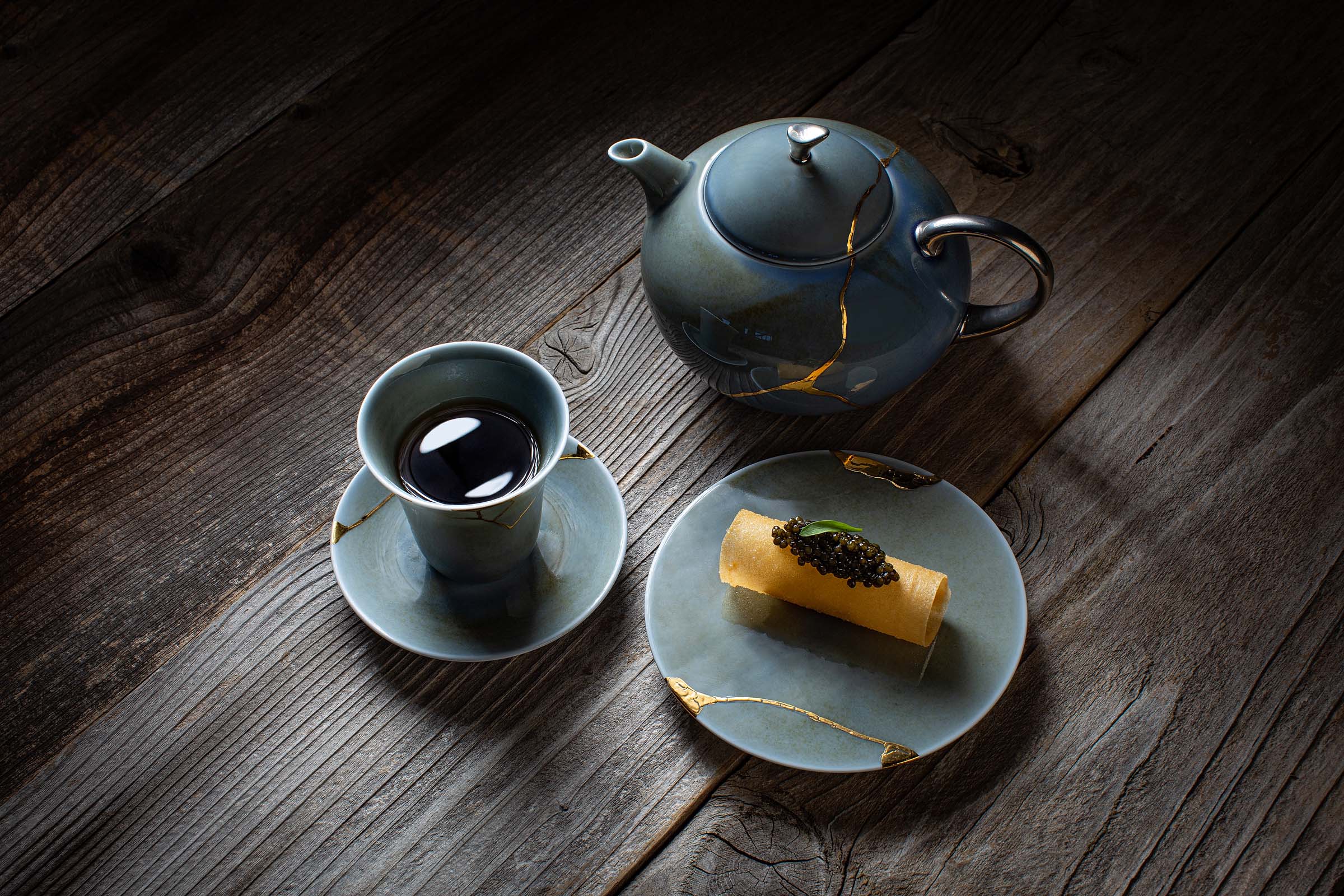 Ruyi's Aroma Kintsugi Hoseki Tea Set served with Scallop and Caviar Roll.