For a recent shoot I met up with professional dancer, Chloe Woolford, who currently performs in the Broadway Theater in Macau. Chloe, 25, is a native of New Zealand and in addition to working in her home country she has danced in Australia and Las Vegas.
For this shoot we went out to Coloane Island which is about the only area in Macau where you can actually see natural scenery. We shot in two locations with one being the old ship building yards near the Old Coloane Village and the second spot was in a rocky formation along the coast near Hac Sa Beach. Both of these locations provided us with lots of interesting backgrounds full of texture and shape.
For the image above we found this old ramp beam which provided a nice platform for Chloe to show a few of her moves. The lighting was a mixture of daylight supplemented by a medium-sized Chimera softbox mounted on a Paul Buff Einstein strobe. I wanted to keep the scene as natural looking as possible but still position the light in a way that delivered a bit of drama. It was impressive to see how long Chloe could hold this position as I monkeyed with exposure and composition.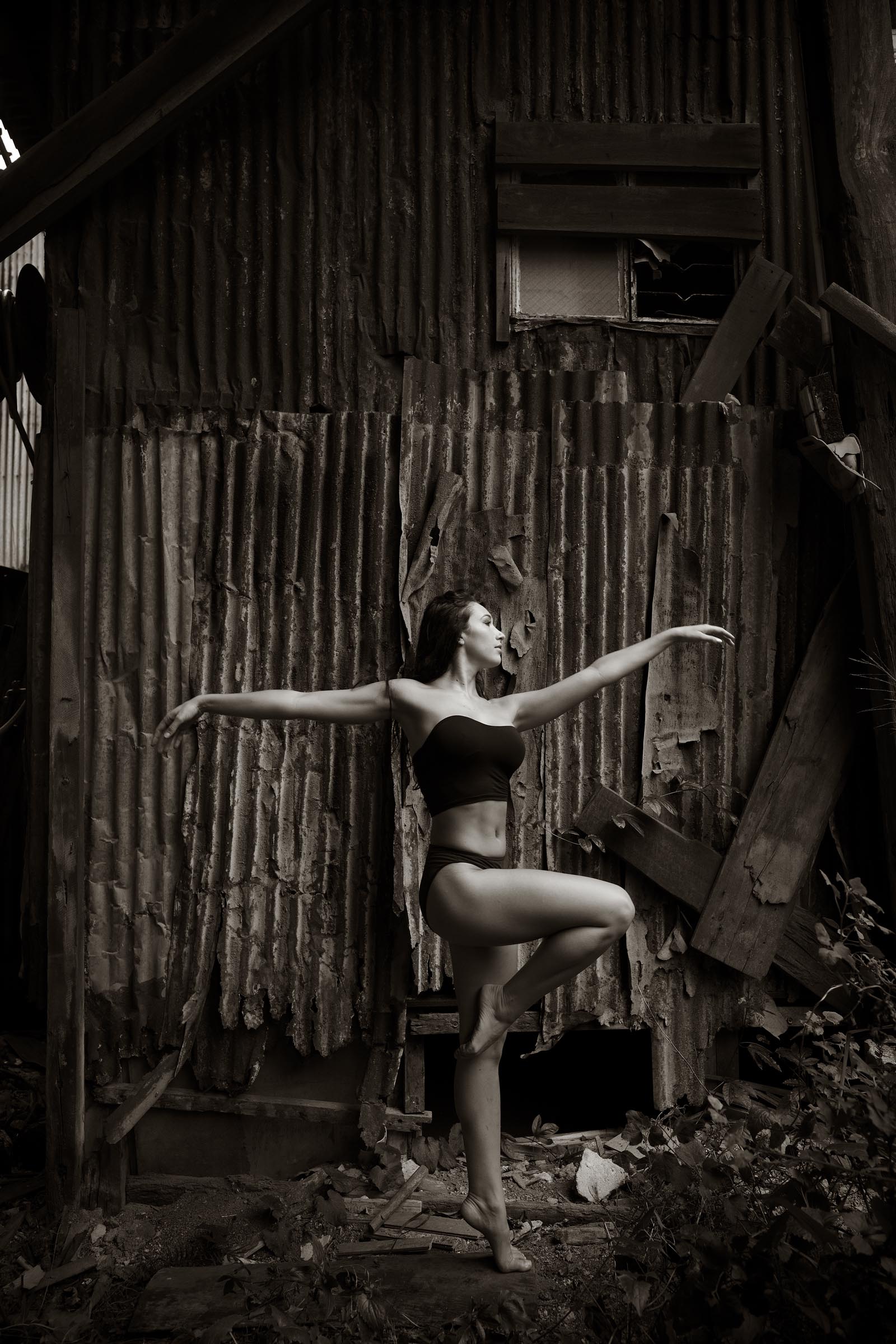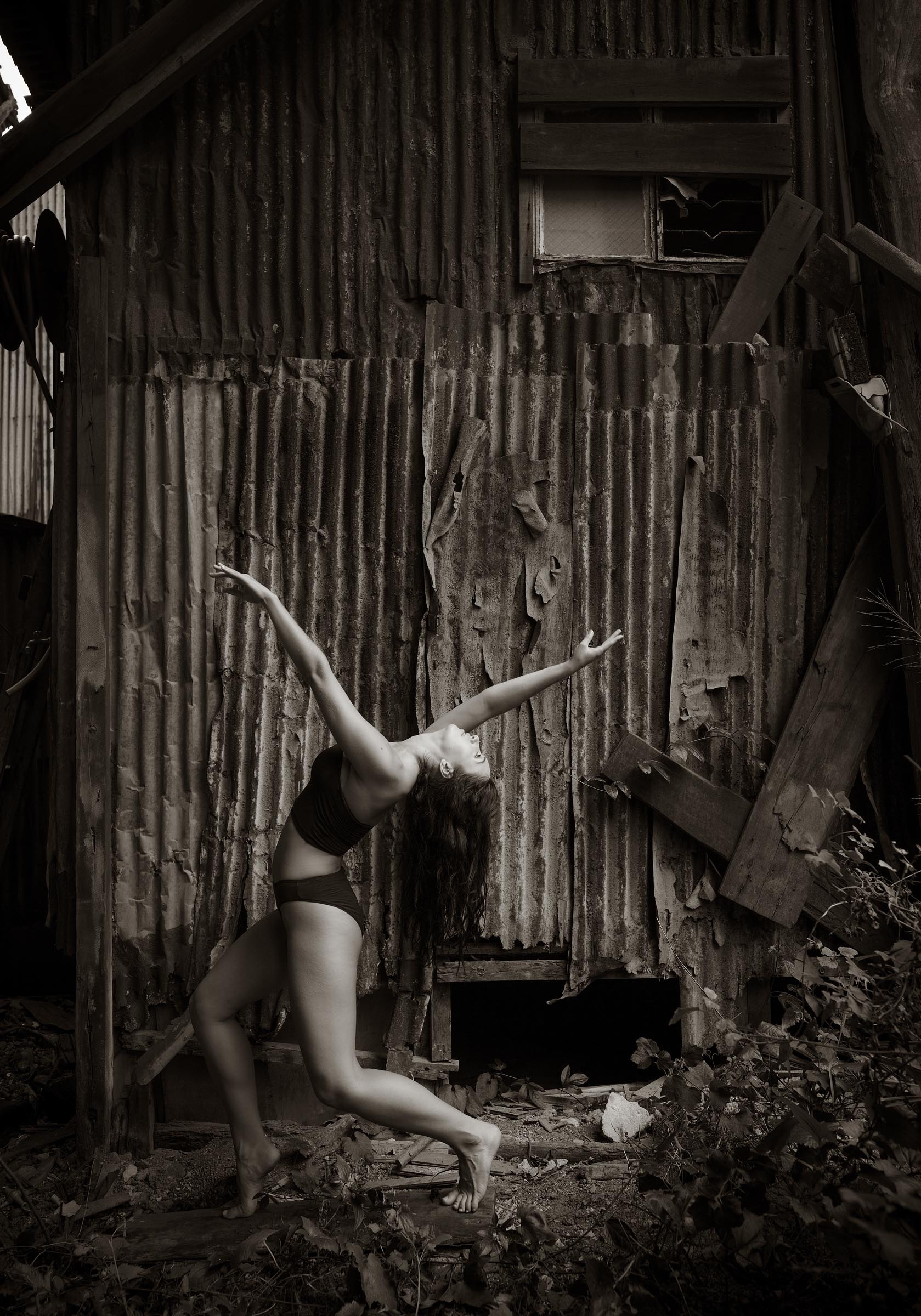 One of the greatest challenges shooting in this old shipyard was to find a way that Chloe could pose barefooted without driving a nail or a piece of broken glass through her foot. These buildings have been abandoned for over ten years and the tides have carried in all sorts of debris in addition to whatever was left behind by the ship builders. The place is great for texture but also can feel a bit like being in a landfill. Regardless of these challenges Chloe was great at adapting to the environment and working to find a solution to the various precarious places I asked her to pose.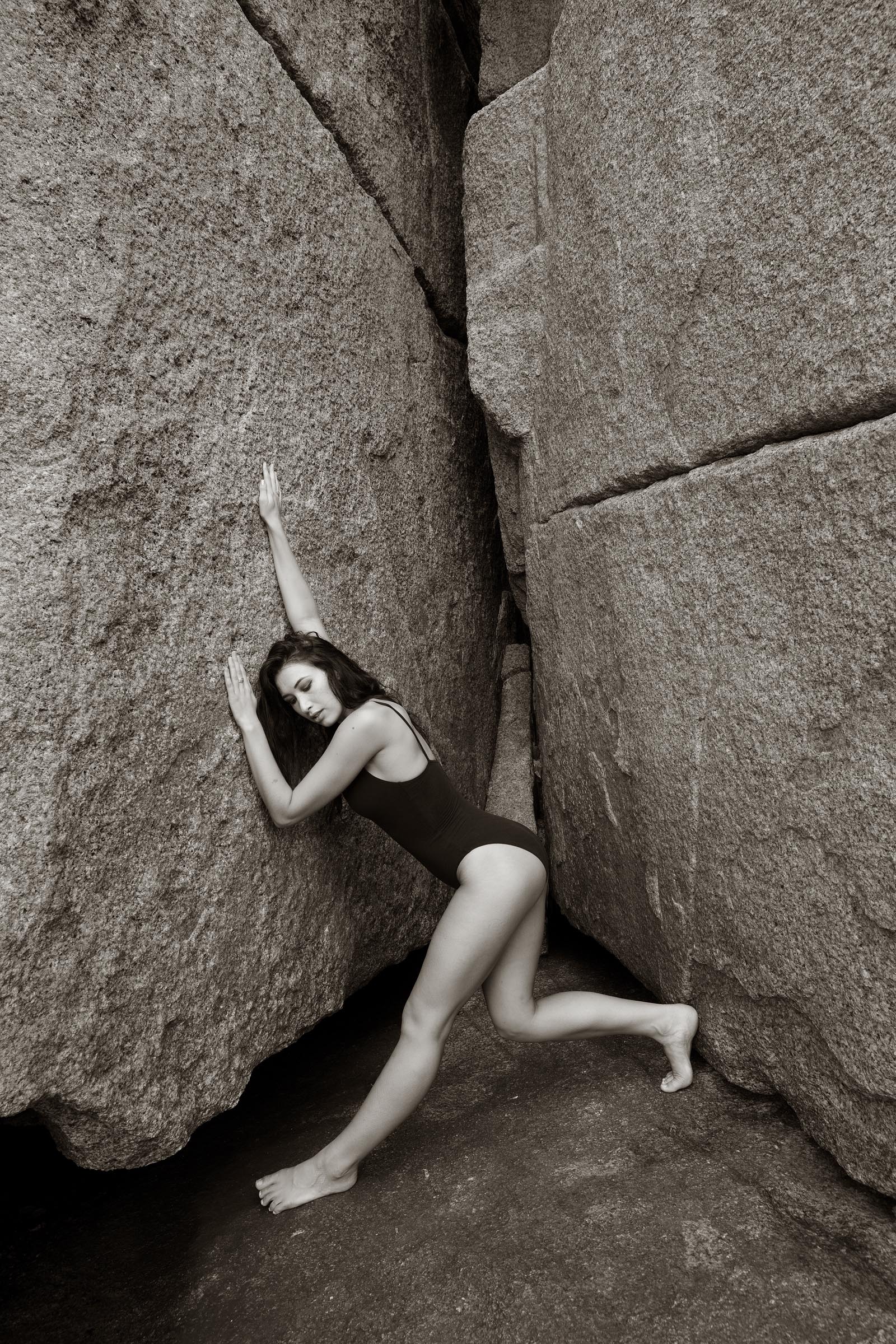 Our second location was on the rock formations along the coast near Hac Sa Beach on Coloane Island. It's a wonderful string of large boulders which protect the shoreline and offered us a variety of places to choose as our backdrop. In the image above and the following images we chose to work in a small alcove just near the water. This gave Chloe the opportunity to incorporate the stone into some of her poses while providing me wonderful textures and compositional elements to work with.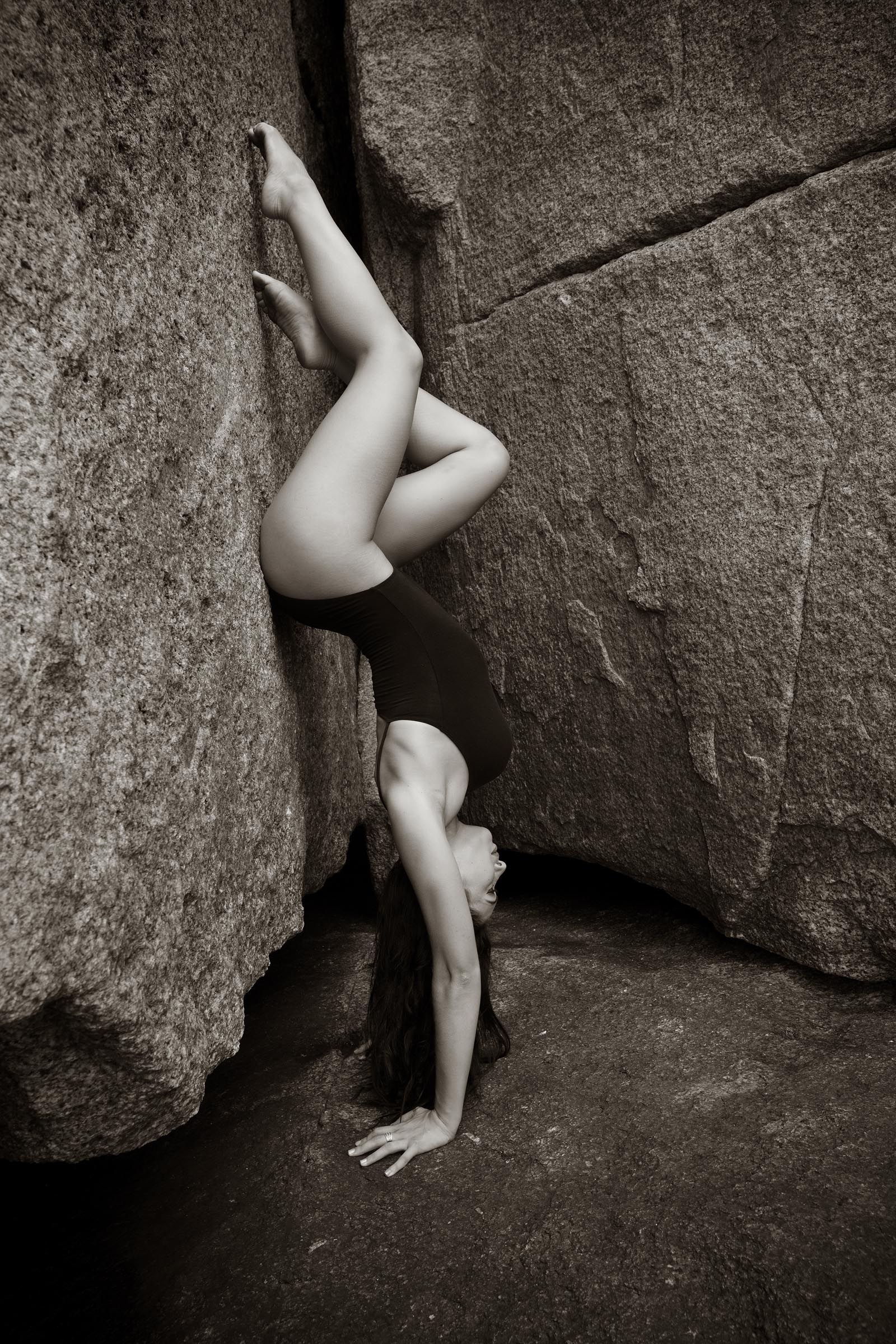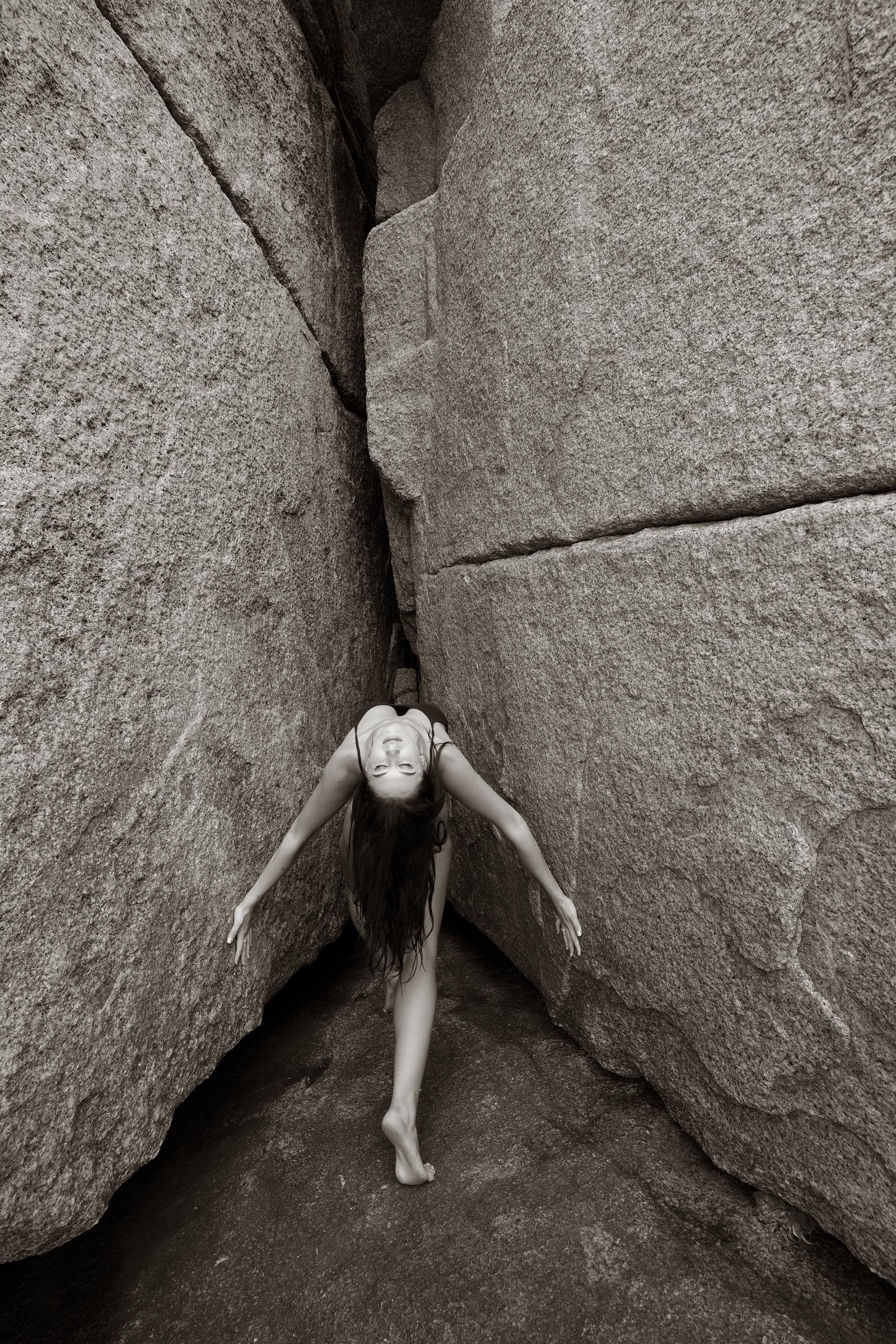 The final few images are Chloe in a couple of her showgirl costumes.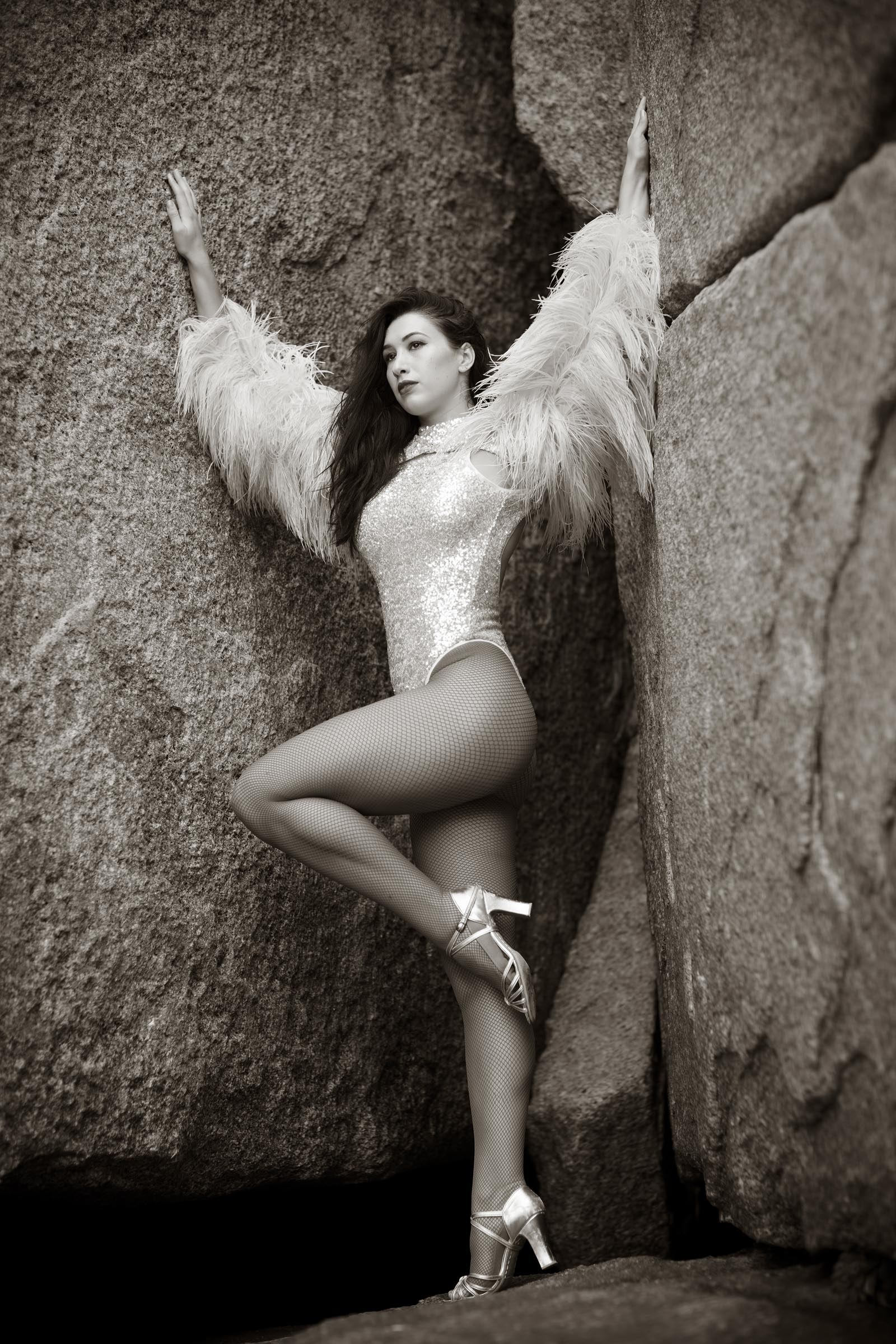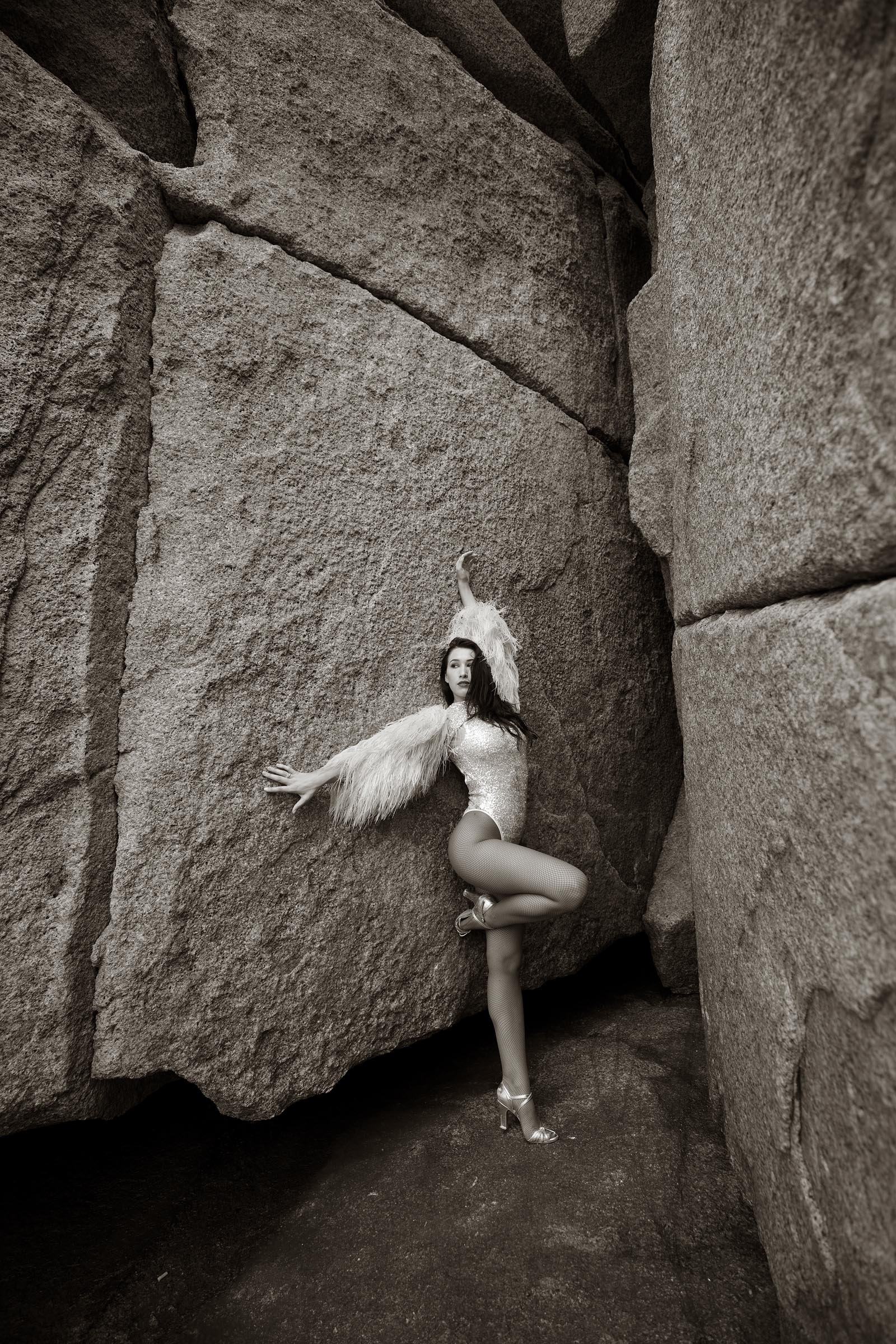 For most of the photos where Chloe is posing in the rocks I was able to use available light. Thanks to cloudy skies it was like having a large softbox right overhead. I love working with artificial light but when the real stuff works it's great to take advantage of it. Much easier to shoot fast and try different angles and compositions. The portrait above was actually one of our first shots of the day but I thought it made a nice closing image. For this photo I used a medium sized Chimera softbox mounted on a Paul Buff Einstein strobe.
Other than a few broken feathers and a lot of mosquito bites we managed to safely make it through these two shoot locations without injury. Special thanks to John Sek for helping with the shoot and keeping the light from blowing away and from me falling into the ocean. The entire shoot time was right around three hours.
All images were shot with a Canon 5D SR and the lenses today were the 16-35 f2.8 III and the 85 f1.2.