I have to be honest and admit that my knowledge about tequila prior to this trip to Mexico was limited waking up with raging hangovers after doing too many shots of the spirit the night before back when I was a much younger man.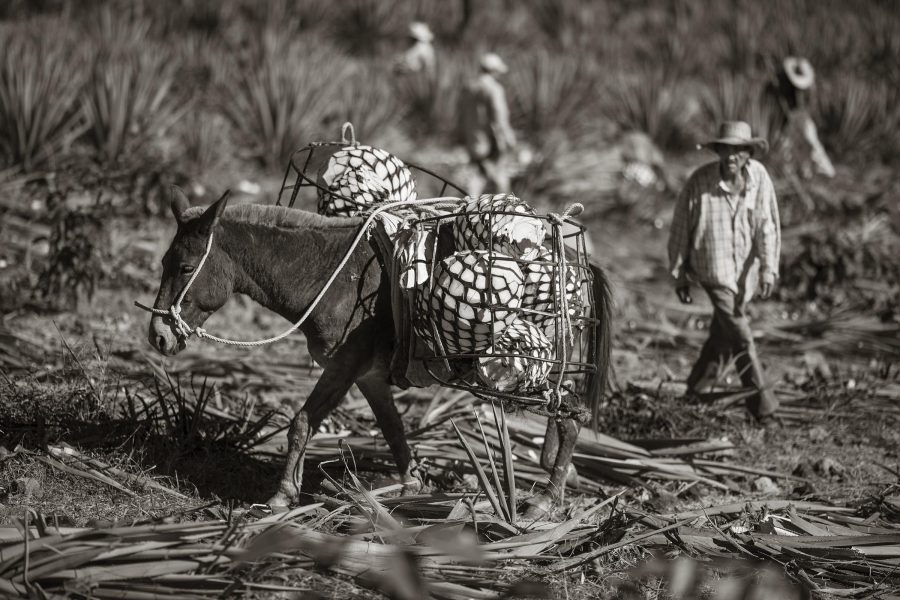 This assignment to photograph tequila making in Mexico's state of Jalisco for Tasting Kitchen (TK) magazine not only enriched my knowledge of how tequila is made but my entire perception about the spirit.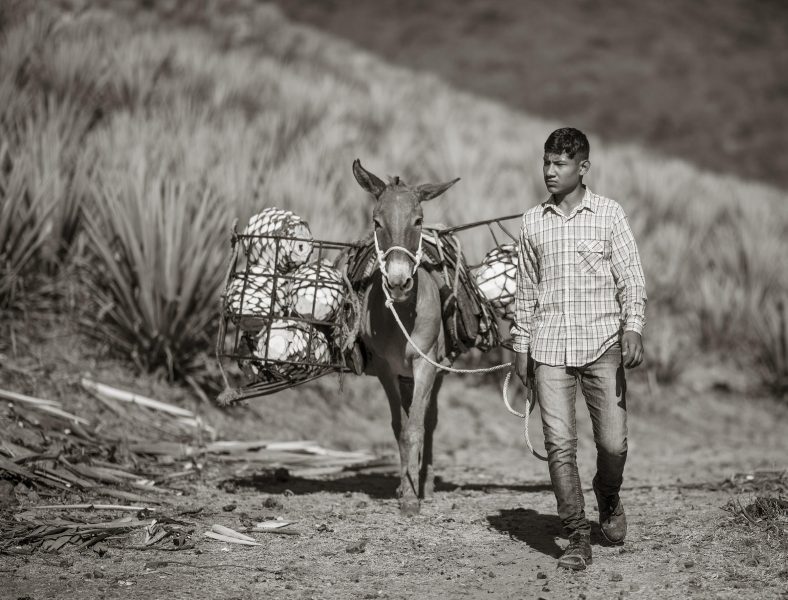 I was joined on this trip by Mark Hammons, publisher of TK, and Jay Kahn, a Hong Kong bar owner and student of agave spirits. Jay's knowledge of tequila, as well as other spirits derived from the agave plant, is impressive. His enthusiasm for the drink is infectious as his method for educating both Mark and myself was equal to the joy I felt listening to my favorite professor's lectures back in college.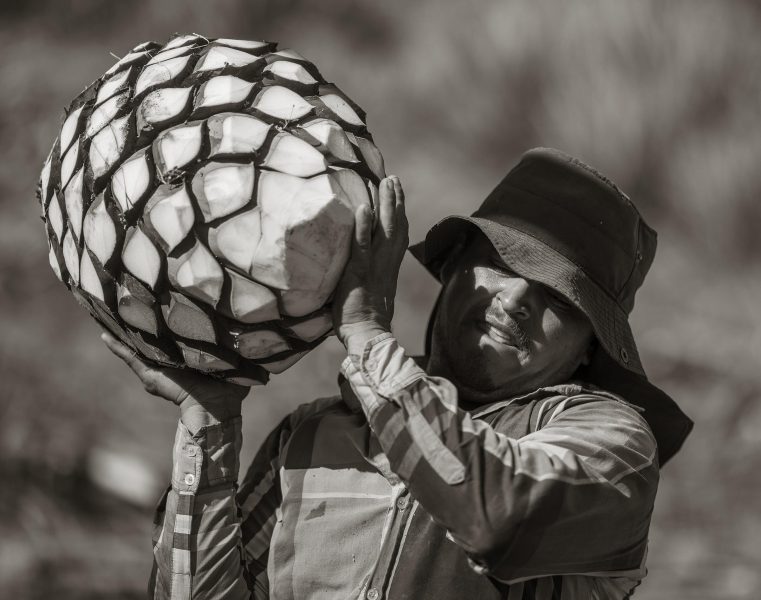 We all met up in Guadalajara and from there we began our exploration of the agave spirit world. Jay introduced us to a friend of his, Esteban Morales, a local agave spirit exporter, who offered to guide us to some interesting distillers in the area. The next day we set out together and drove into the Jalisco open space. Along the way we stopped in at a roadside shop selling pulque which is a fermented beverage made from an agave plant. Its light effervescent flavor is a perfect road trip refresher.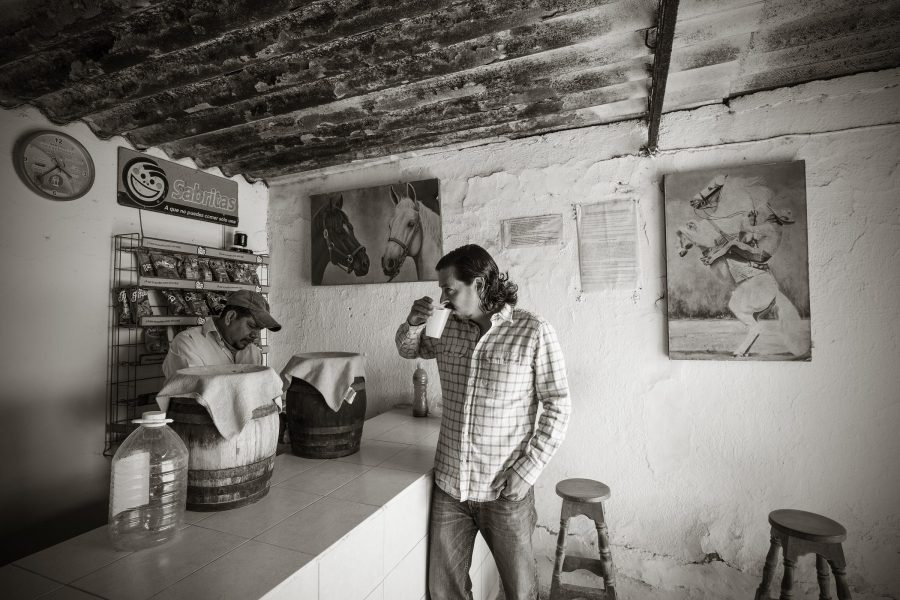 From here we took a slight detour to visit a couple of small distillers who make another agave based spirit called raicilla. Traditionally this spirit was considered a kind of moonshine and mainly enjoyed by farmers and villagers. Now, however, it's becoming more and more popular beyond the Mexican borders. Producers tend to be small independent distillers using simple copper pot stills and cooking the agave in earthen ovens.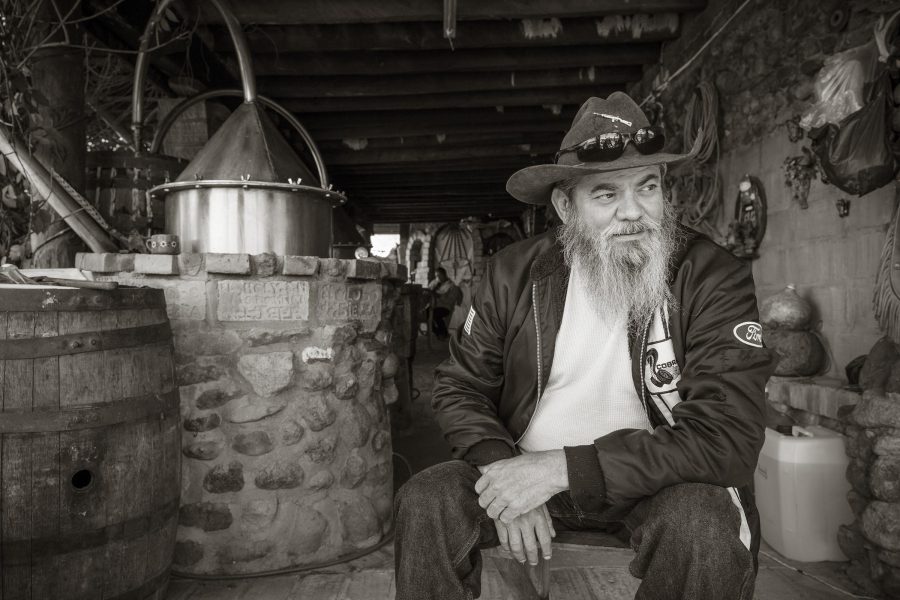 Our first stop was to visit Gerardo Peña who makes raicilla right on his front patio. Gerardo was just finishing a batch and as we watched the condensed clear liquid drip from the cooling coil he handed me a glass and asked if I would like to try it. He had just checked the alcohol content and it was hovering around sixty-five percent. I'm thinking that's pretty high and am reluctant to sample something so high in alcohol content. I take a whiff of the clear substance and the fumes fill my nose with strong alcohol vapors. I then take a sip and am surprised by the smoothness of the product. It was definitely strong and it did heat up my core as I felt it rolling down my throat and onto the stomach but it wasn't unpleasant. I expected to taste something much alcoholic and even medicinal but in reality it had nice agave flavor. It was at this moment that my education began and I was falling under Jay's spell and becoming an appreciative student of agave spirits.
The origin of raicilla dates back to long before the Spanish conquest of Mexico. However during the Spanish colonial period a heavy tax was applied to agave based spirits. The producers, in an effort to avoid being taxed went underground and only produced for local consumption. Another way they avoided being taxed, according to one story I was told, would be to claim that raicilla was a kind of medicine or tonic so therefore did not fall under the same tax as tequila or mezcal. There's just no way to defeat a clever moonshiner.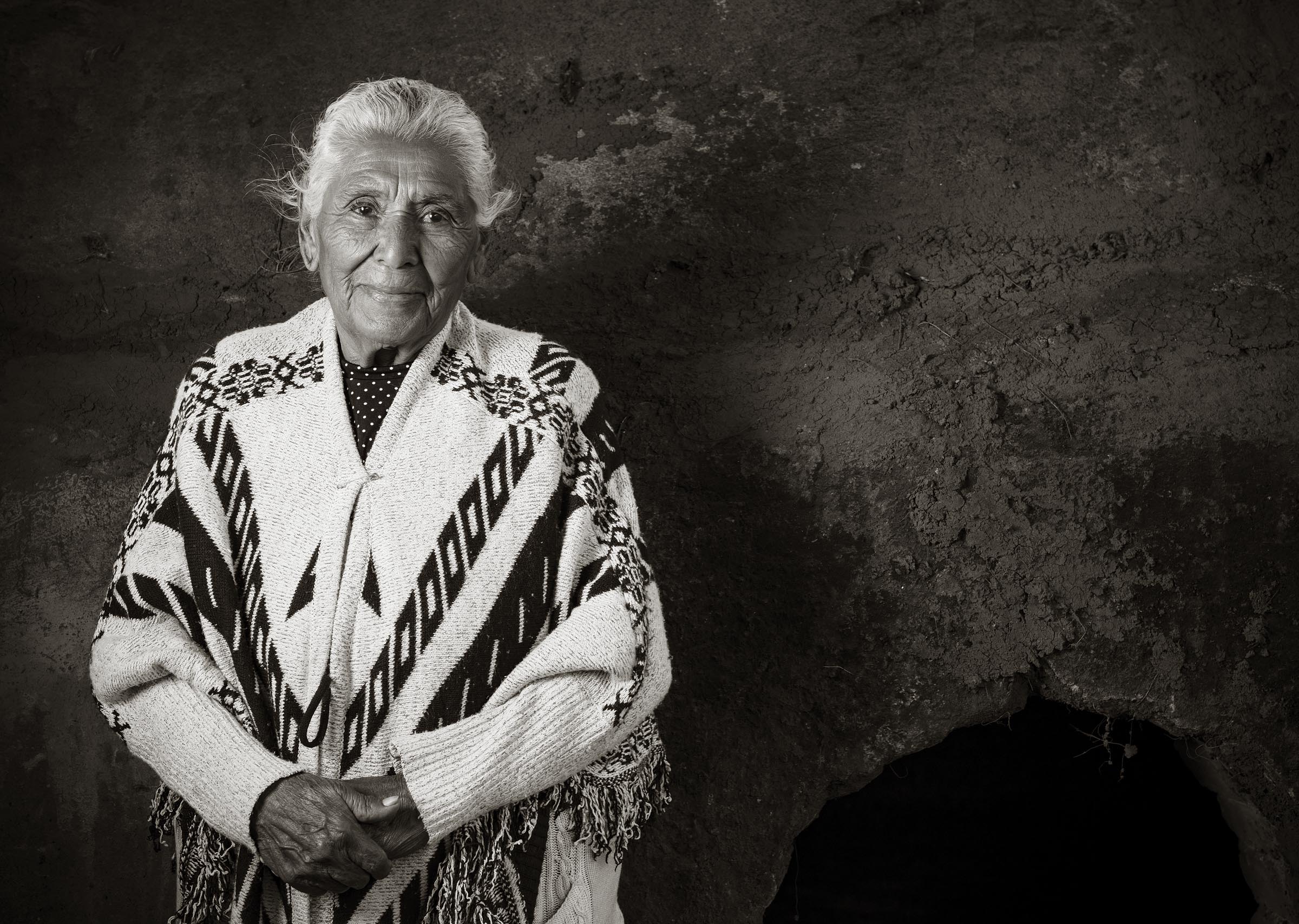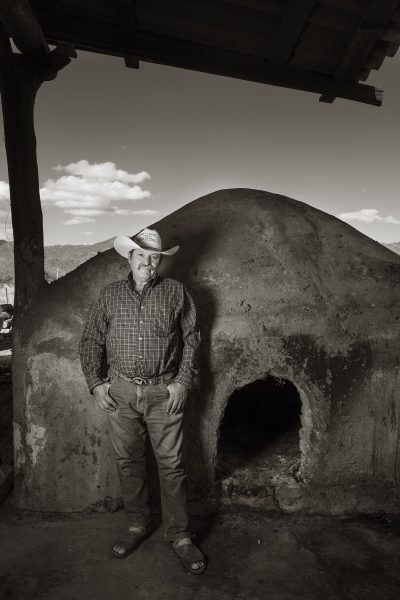 One of the first things I learned about tequila was the amount of time it takes to grow an agave. From seedling to maturity it can take from six to eight years before the heart of the agave, known as the peña, is big enough and ripe enough to harvest. That's a lot of years to tend a crop. If you consider that most field crops in the world have to survive only one growing season, and all the things that can go wrong during that one season, imagine what it must be like for an agave farmer to have to nurture and protect his crop for eight years. If a field is lost that's eight years down the drain.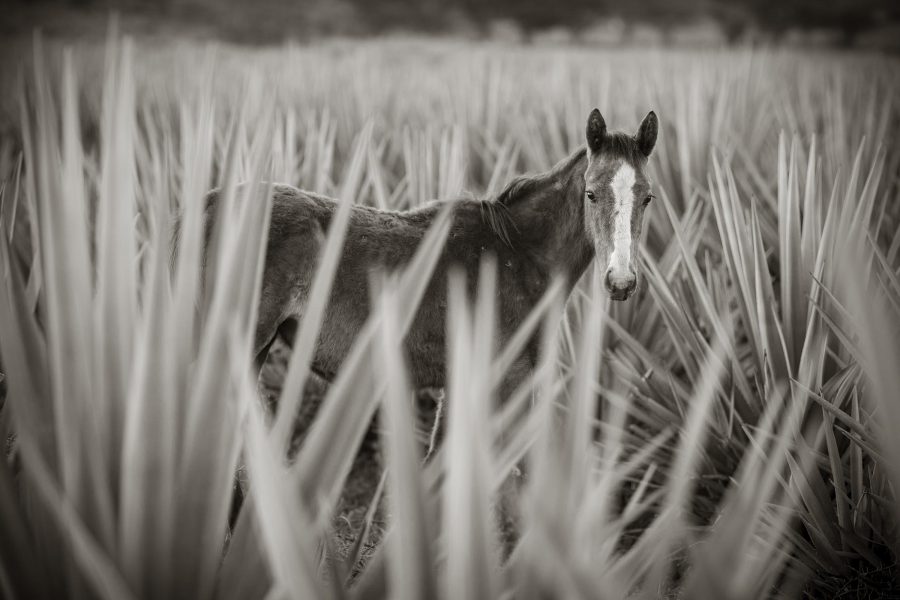 The next day we headed off in the direction of the small city of Tequila where many of the worlds top tequila producers are based. Our first stop was the Herradura distillery. Herradura is a big commercial operation exporting their many varieties of tequila all over the world. It was clear we were no longer in the world of mom and pop stills. These folks were brewing mass quantities of their beverage. An interesting aspect to the Herradura fermentation process, and by no means exclusive to their distillery, is allowing the fermentation to occur naturally. The large open-air vats of agave juice ferment at their own pace. Herradura has trees and other plants growing all around their property to aid this process by producing yeast that feeds on the sugar rich agave juice. The process requires constant monitoring and when the time is right the product is sent off for distillation.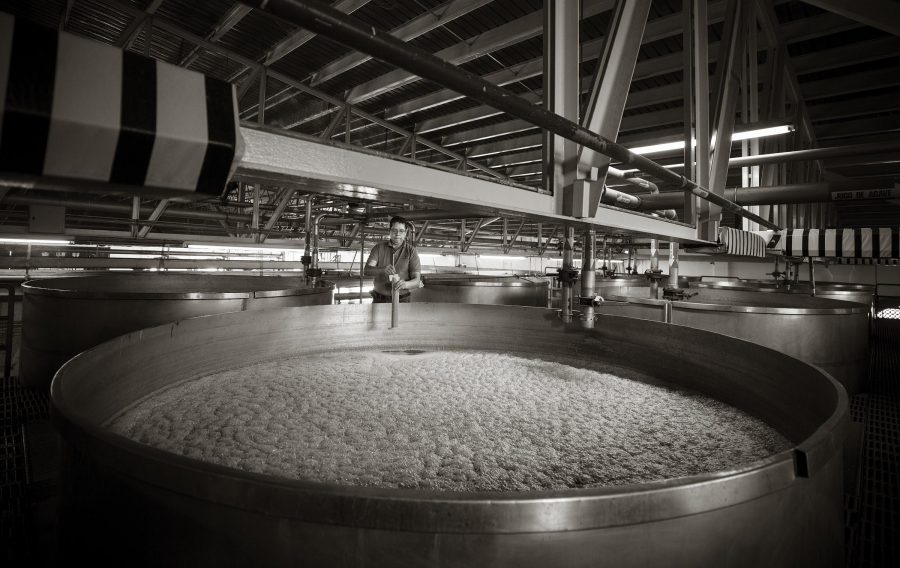 It was now time to head into Tequila. Upon arrival I was pleasantly surprised to see that the town has maintained its Mexican small town charm. The place does have it's touristy elements but still feels like genuine working town.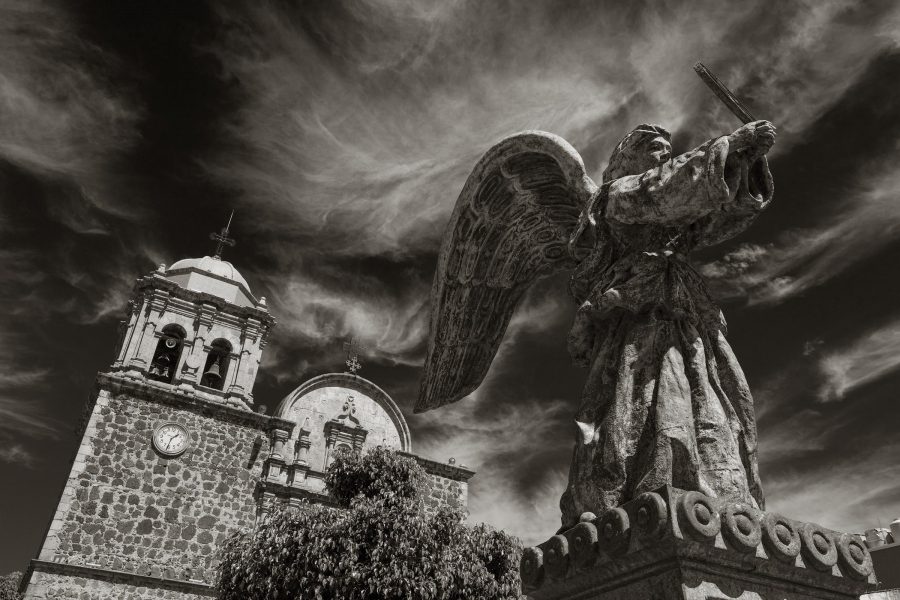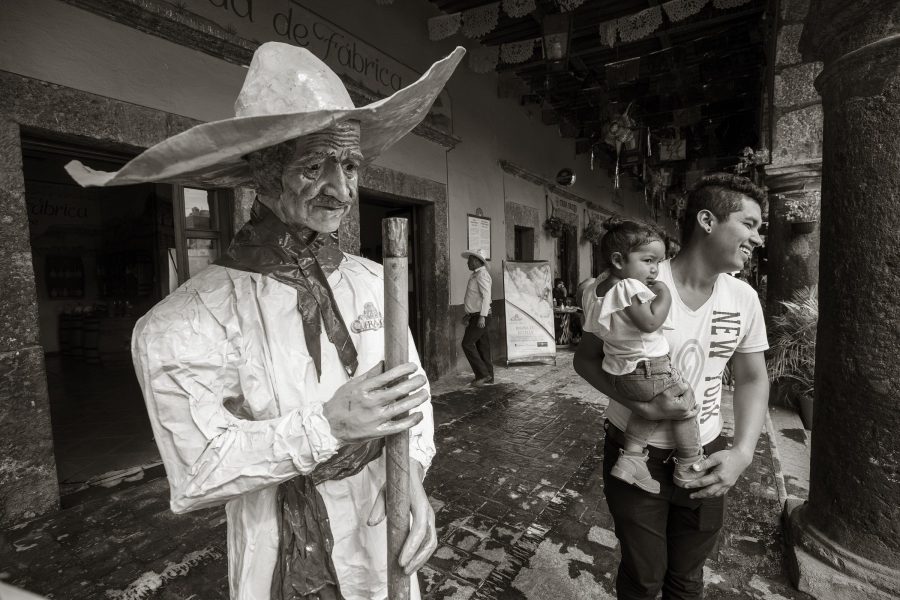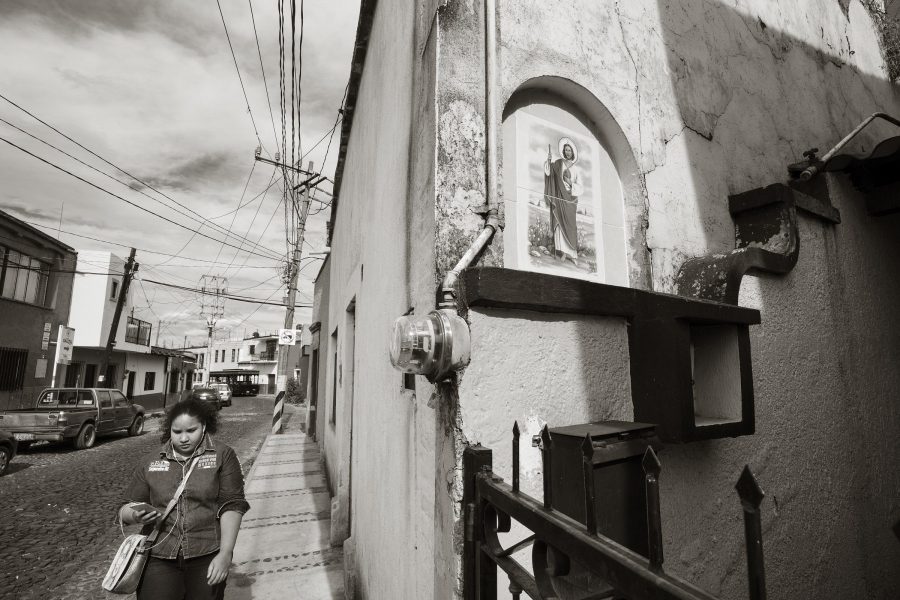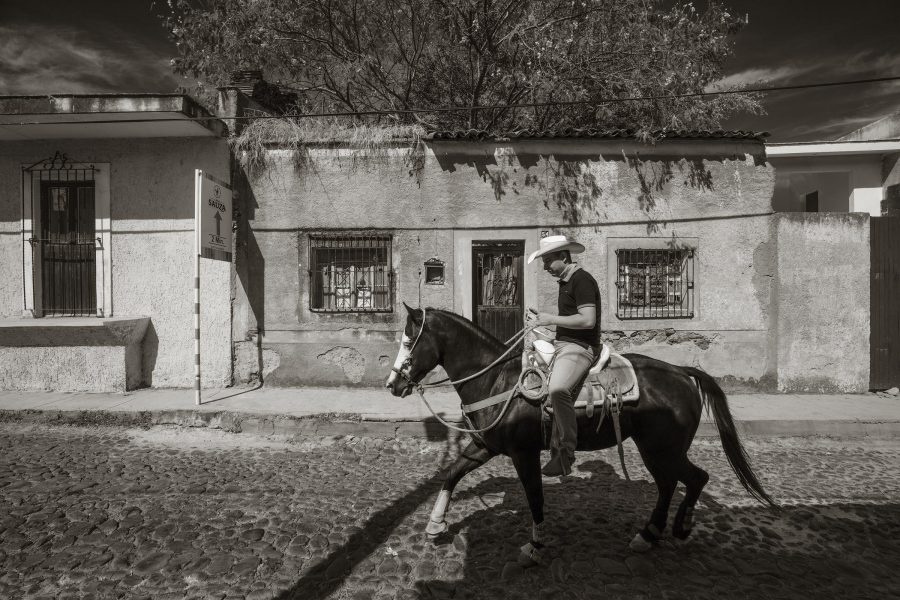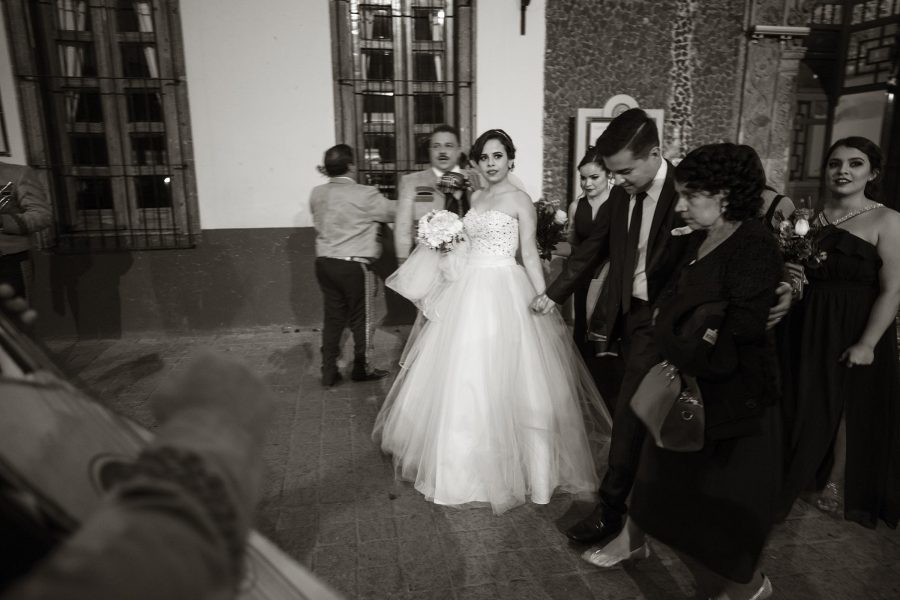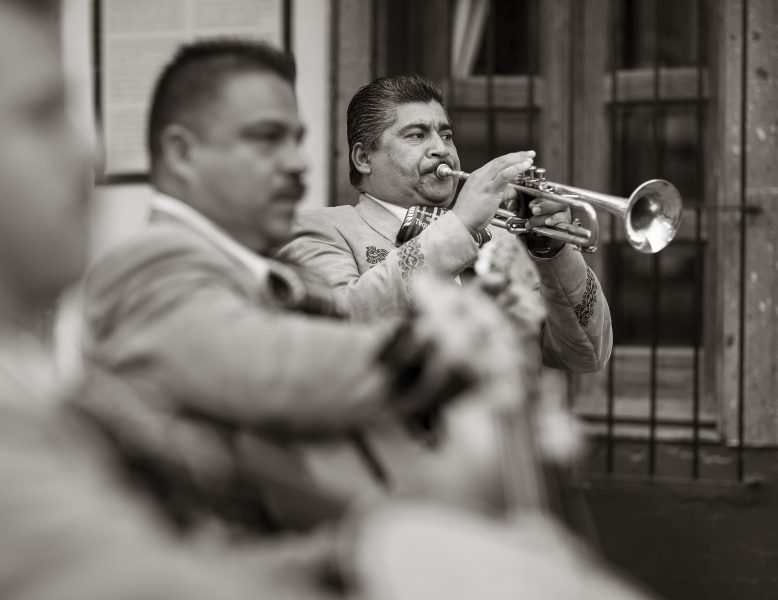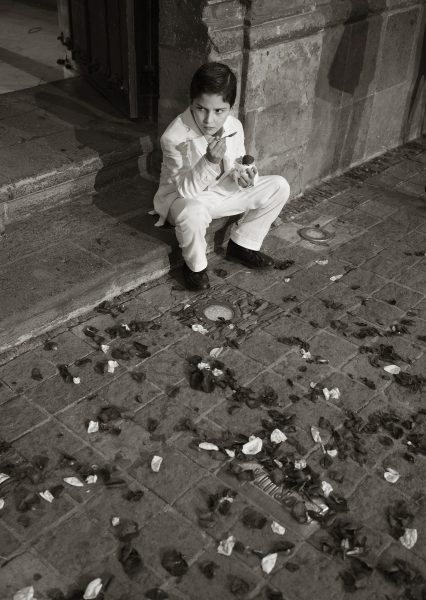 On our list of distilleries to visit was Los Abuelos where they make their export brand of Tequila called Fortaleza. The distillery is owned and operated by Guillermo Erickson Sauza who's family has lived in Tequila since the 1850s. It was his great grandfather who began distilling tequila in 1873. Then in 1950 his grandfather bought the land where Los Abuelos now sits and opened his own distillery. It remained open until 1968 but had to shut it down mainly due to inefficiency according to Guillermo. The distillery remained dormant until 2000 when Guillermo decided to open it up and begin distilling once again. He launched his Fortaleza brand which is now enjoyed all over the world. They don't produce huge quantities of tequila mainly due to their traditional process of stone crushing the agave which can be slow. They also remove all the agave fibers prior to fermentation which reduces the amount of methanol produced according to Guillermo.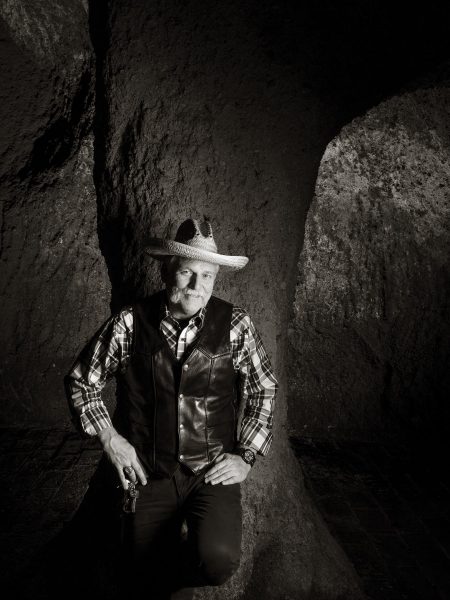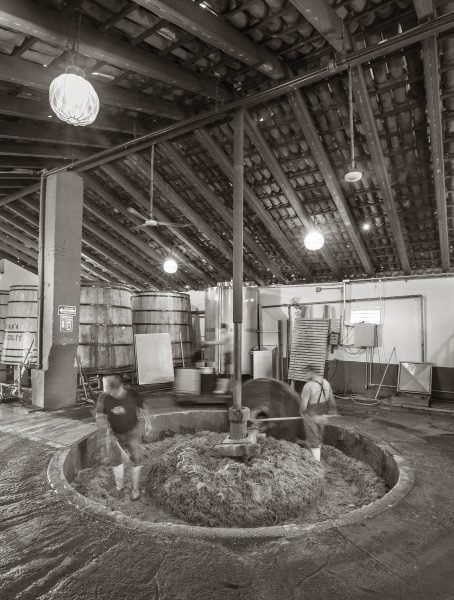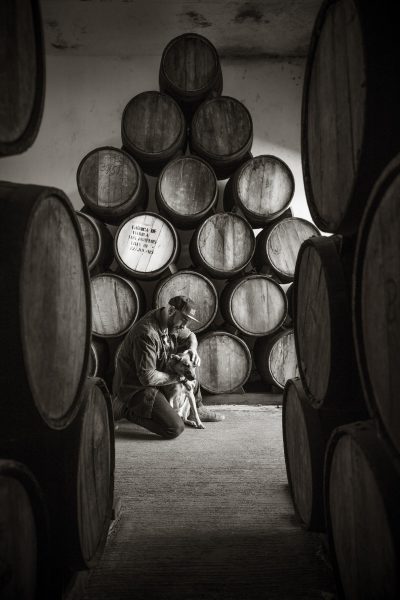 After Los Abuelos we headed over to the Arette distillery and it was here I got to watch cooking process from the the preparation of the agave as it is loaded into the large cooker and then when it is removed after several hours of being hit with pressurized steam.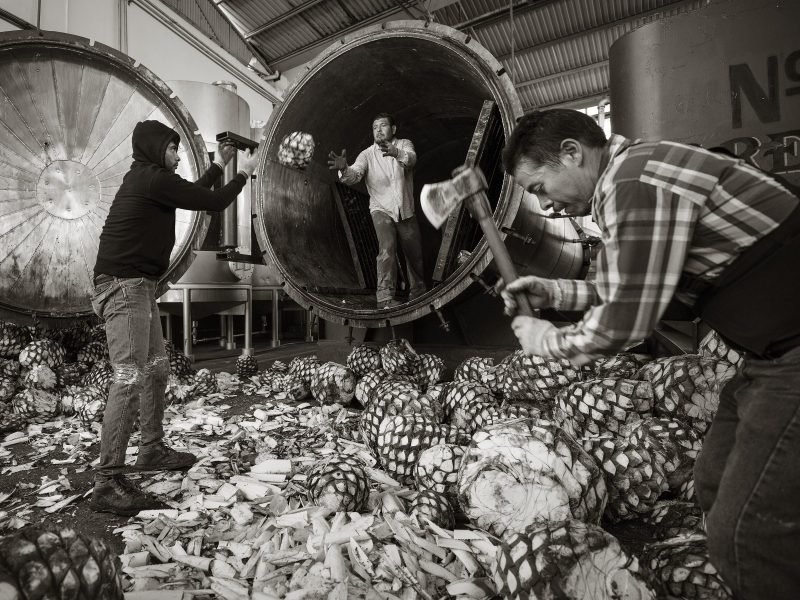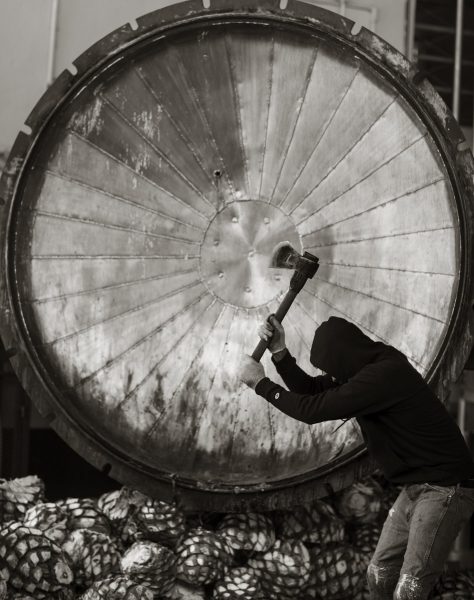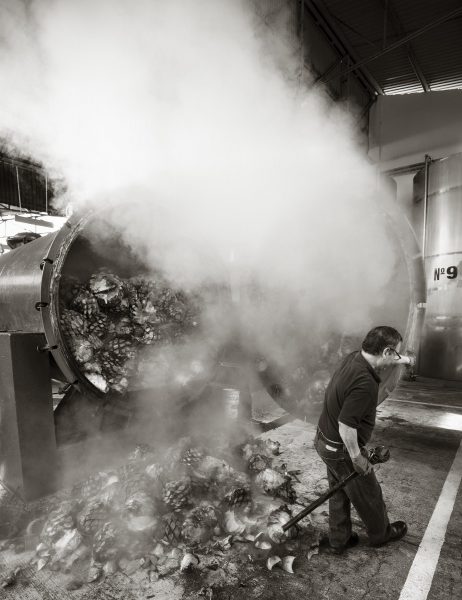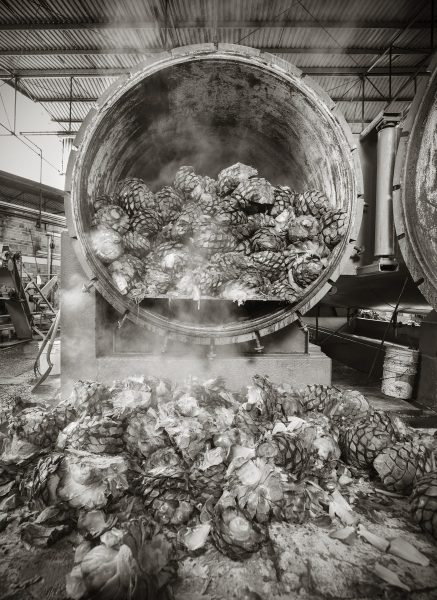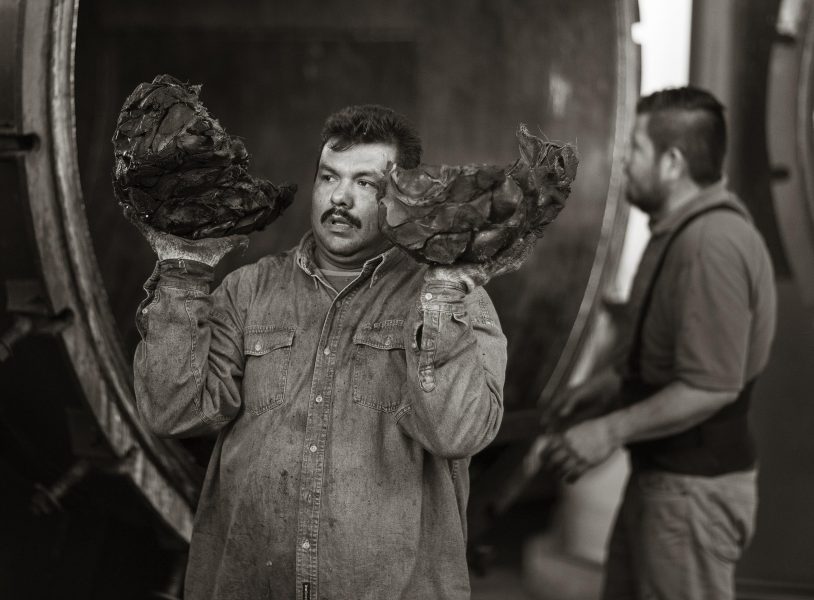 Across town we wandered into the Asombroso distillery where they allowed us in to have a little look around.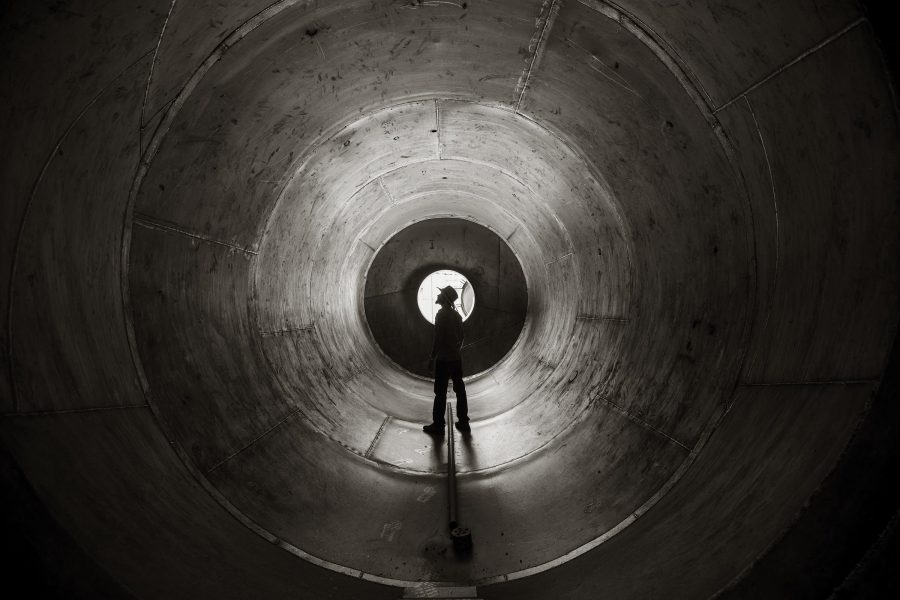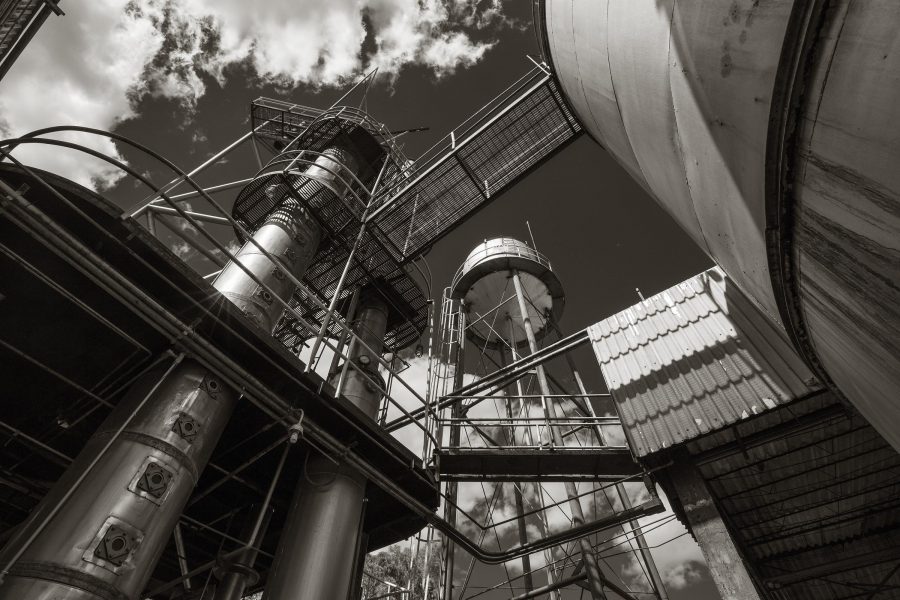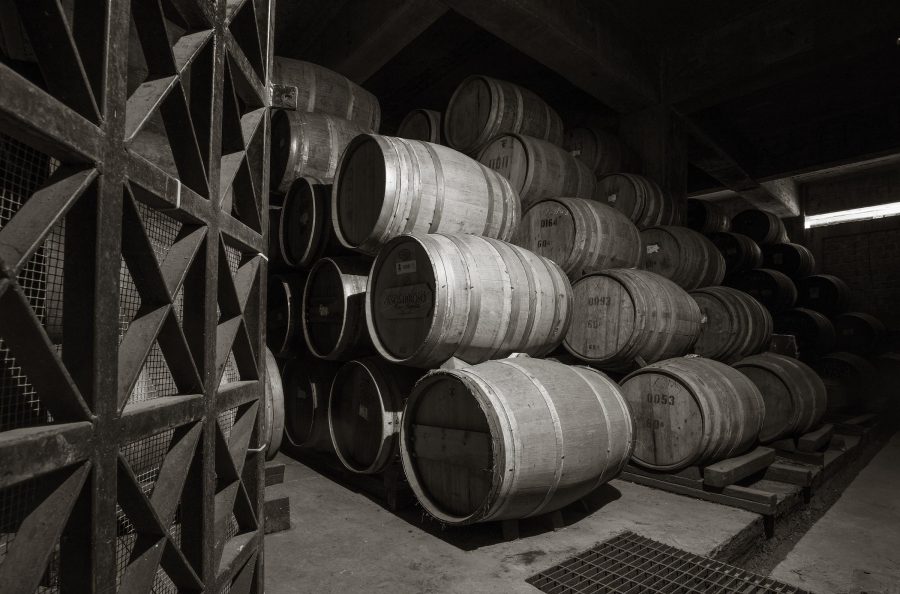 Another tequila producing region on our itinerary is known as the Jalisco Highlands which are located a couple hours drive east of Tequila. For our visit to this region we based ourselves in the city of Arandas. The city is home of the region's municipal government so has more hustle and bustle than Tequila. We actually didn't spent much time within the city itself as the distilleries we were visiting were all located outside of town.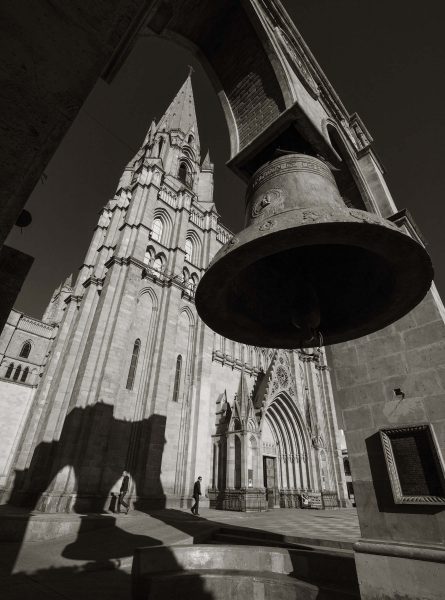 Our first stop was to visit El Pandillo distillery. Our guide for the morning is Felipe Camarena, owner of El Pandillo. He picked us up just after sunrise and we headed out to his world.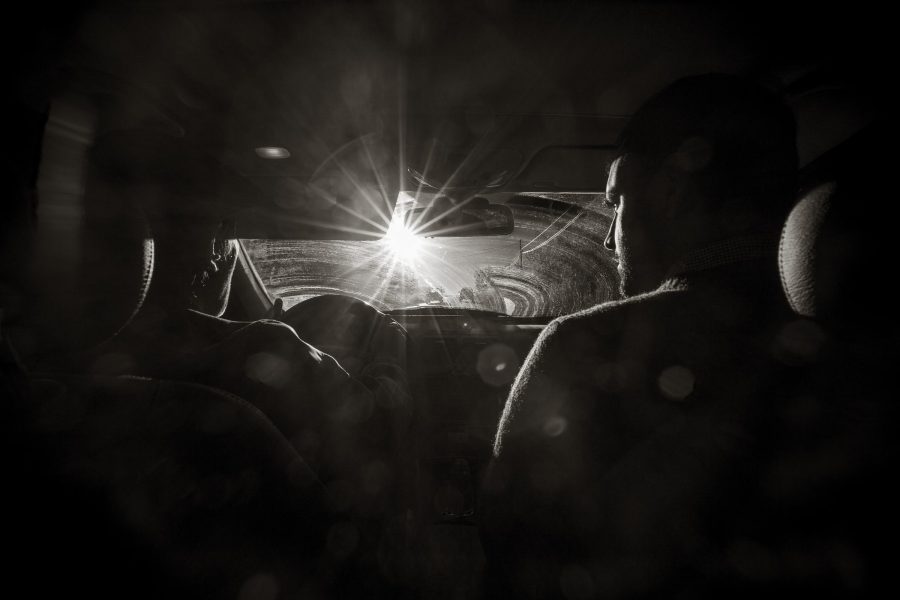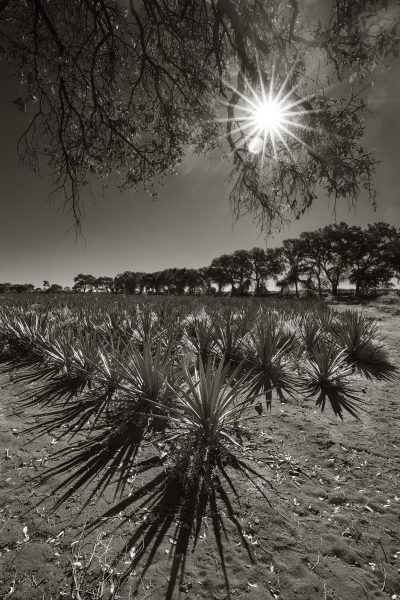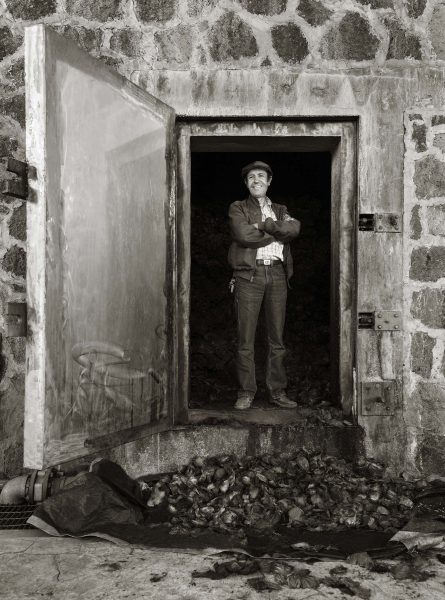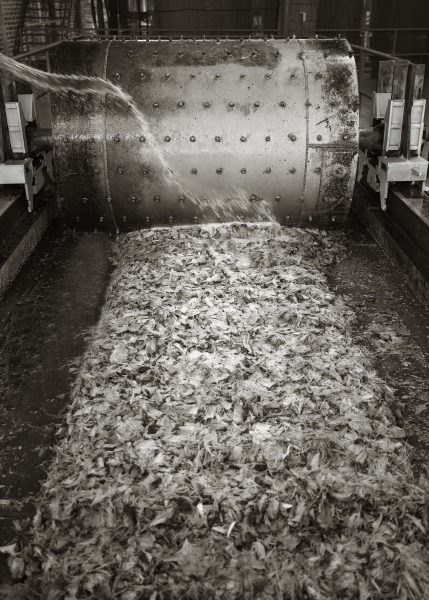 One of the interesting things about tequila making is that each distillery will incorporate their own methods for cooking and mashing the agave. Some use traditional stones while others use big steel rollers. Same goes for the cooking method. Brick ovens, earthen ovens, steel autoclaves all affect on taste and quality. For some it's merely a matter of economics while for others it's about the craft and claims that one method yields better results than the other. Like any industry where drinks are made by distilling, brewing, fermenting and aging the better tasting products are always from the makers who take their time with the product. It doesn't mean that a mass produced tequila is crap but just not up to the level of one made by a expert distiller who has the time, expertise and financial backing to take the time needed to produce the product that he or she is looking for.
After departing El Pandillo we headed over to visit La Alteña where they make Tequila Tapatio. We arrived just in time to observe agave being loaded into their stone oven.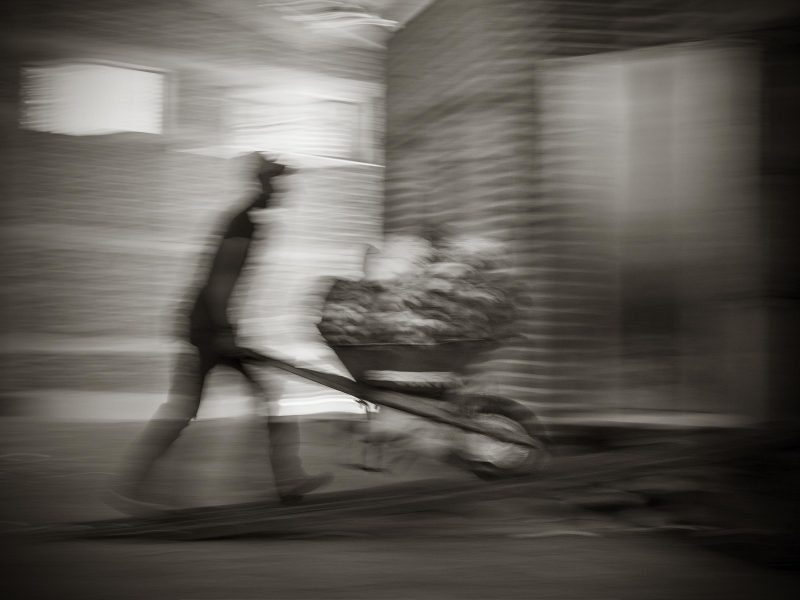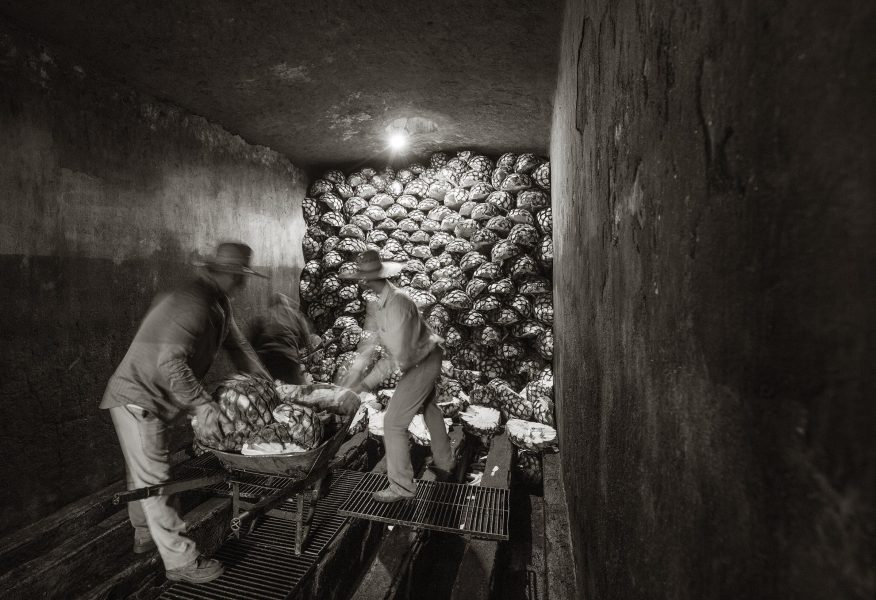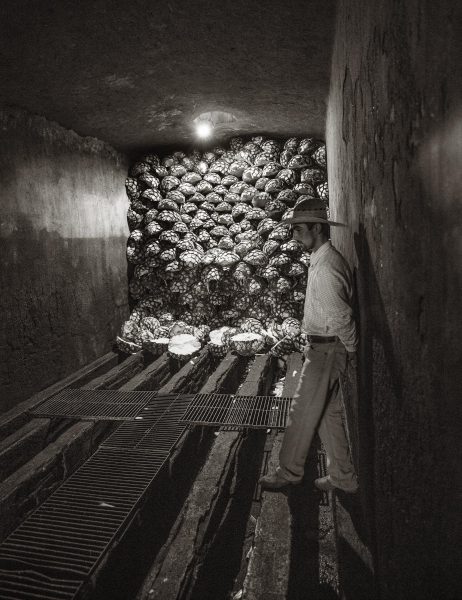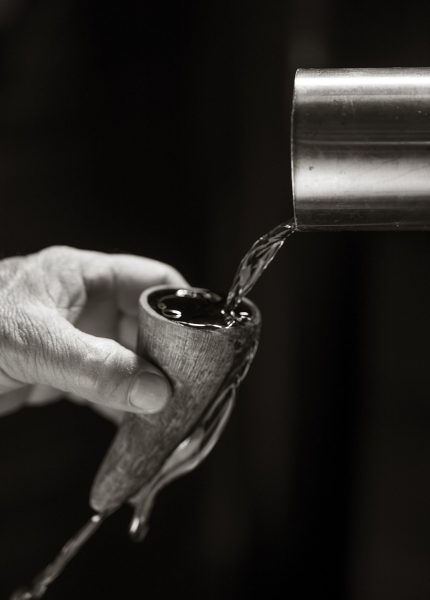 The one thing that was often spoken of by all these distillers is that tequila is not about doing shots. They are all working to change this concept and that their product is for sipping and enjoying. And I have to admit that after sampling these beverages at each distillery we visited I would agree. Tequila is a much more complex drink than I had given it credit for prior to my journey to Mexico.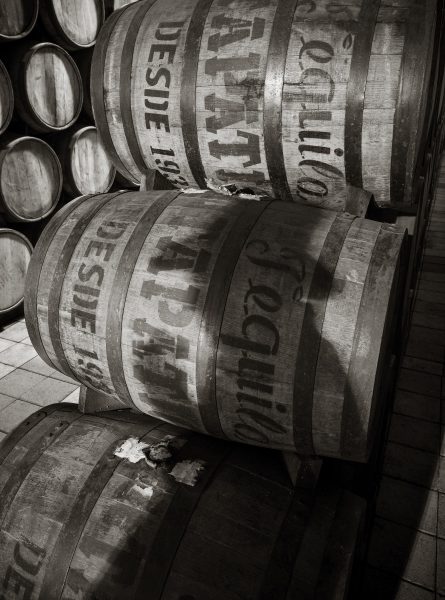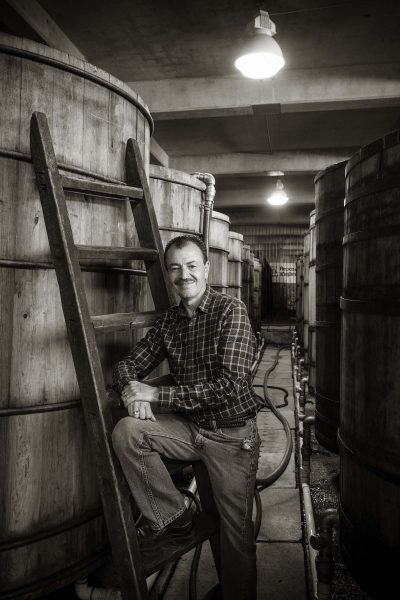 As I mentioned earlier it takes a lot of time and effort to nurture an agave plant to full maturity. One early morning Jay and I ventured out to meet up with group of harvesters which are known as Jimadors. We didn't manage to connect with our contact but we did find a group of workers who were just starting their day tending to a large field. They weren't harvesting but doing general maintenance to the crop. The work was hard but the men were in good spirits and seemed to enjoy that these gringos were showing such a keen interest in their work and the agaves. They even tolerated being asked to pause their work to allow Jay to ask a few questions about their job.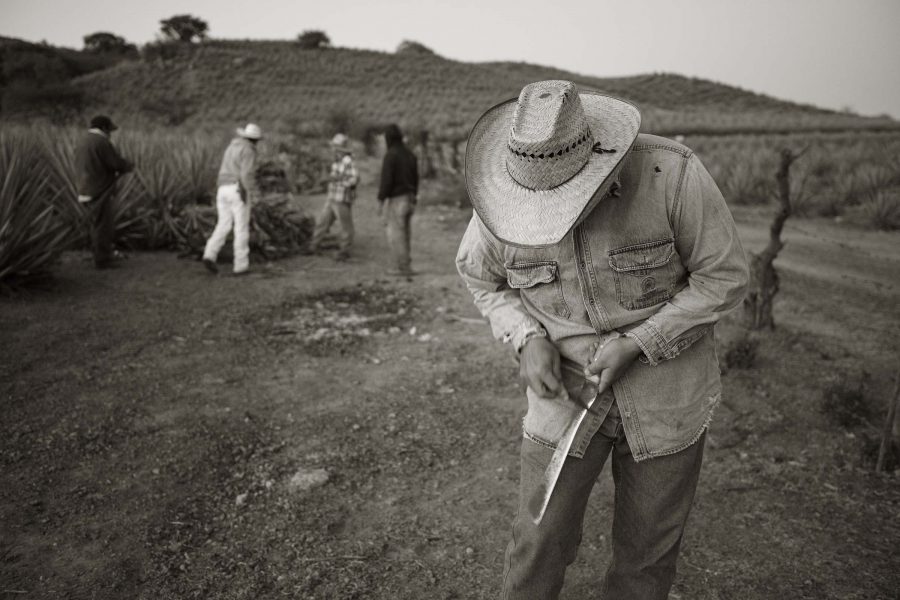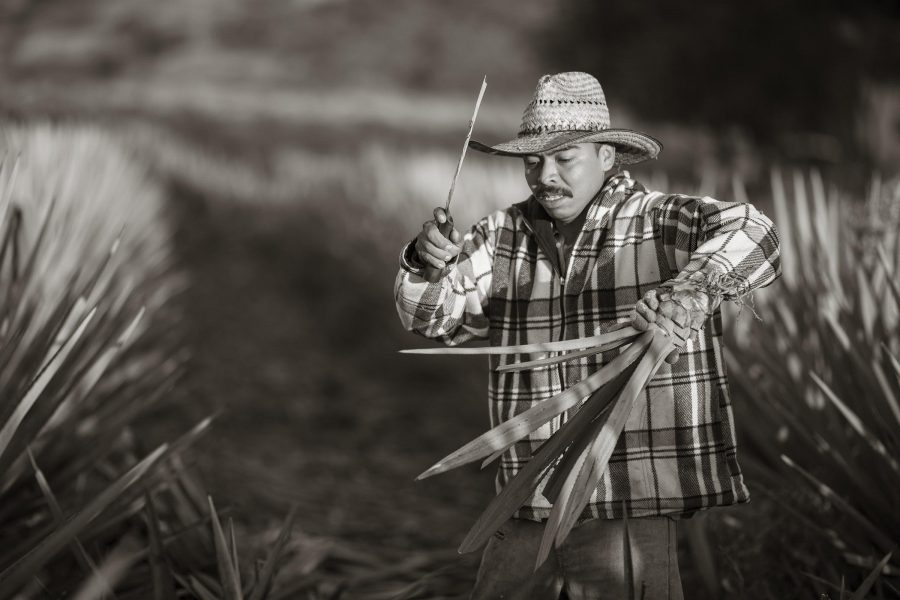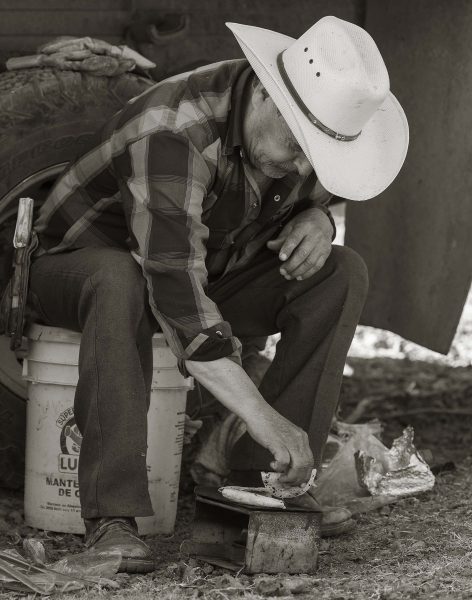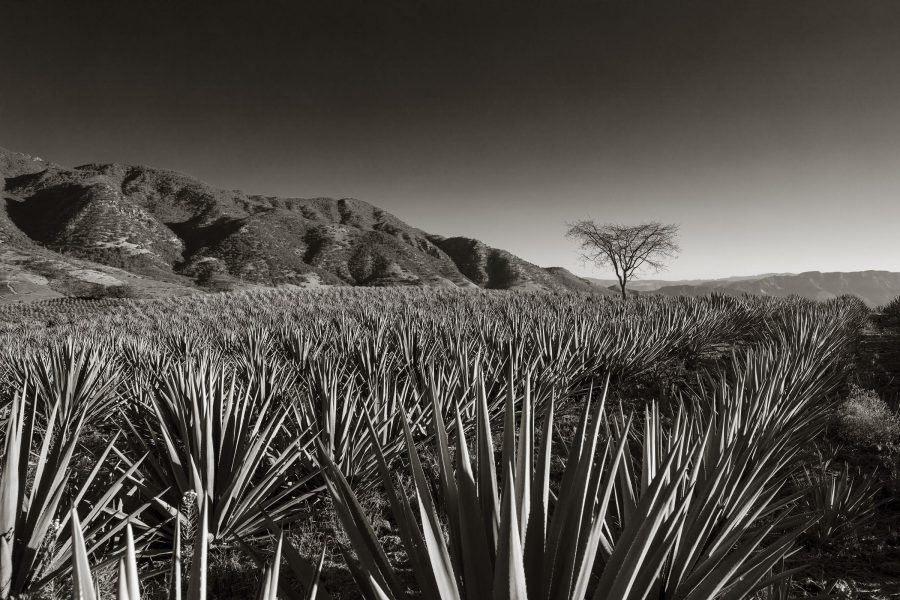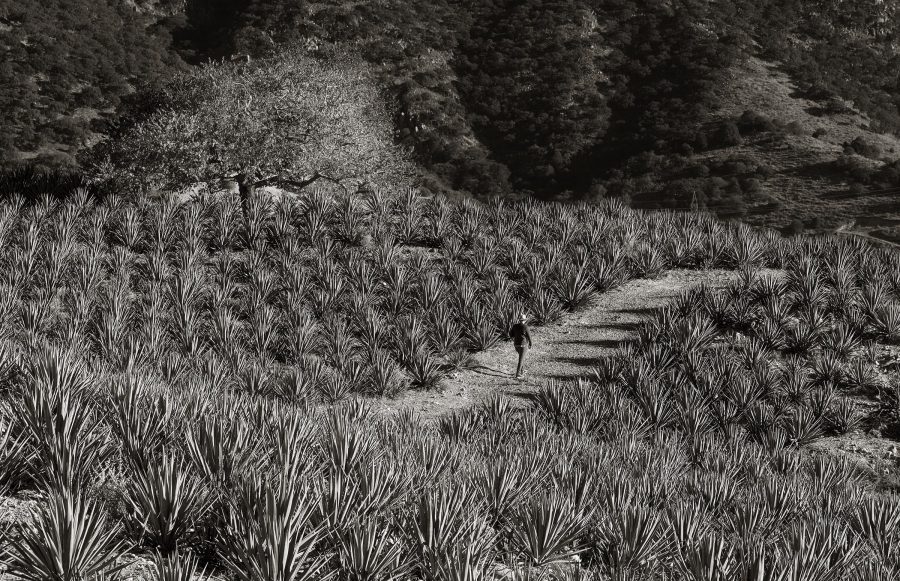 After so many visits to distilleries and agave plantations we then headed over to visit a small bottle making factory where tequila bottles are created by glass blowing craftsmen. We happened to show up when they were making a batch of bottles for Fortaleza. Though glass blowing is a somewhat slow process to do on an industrial level it was impressive to see these guys create one bottle after another.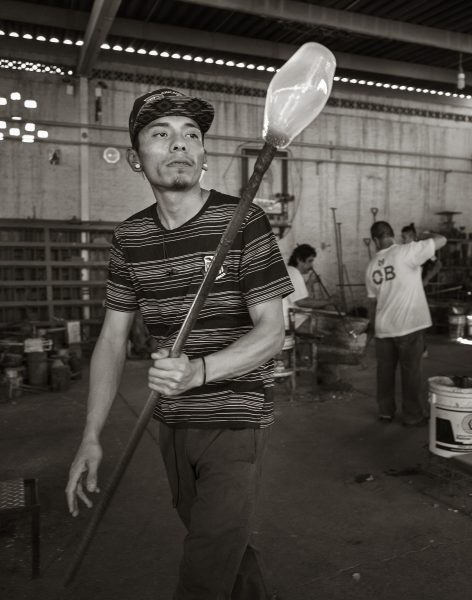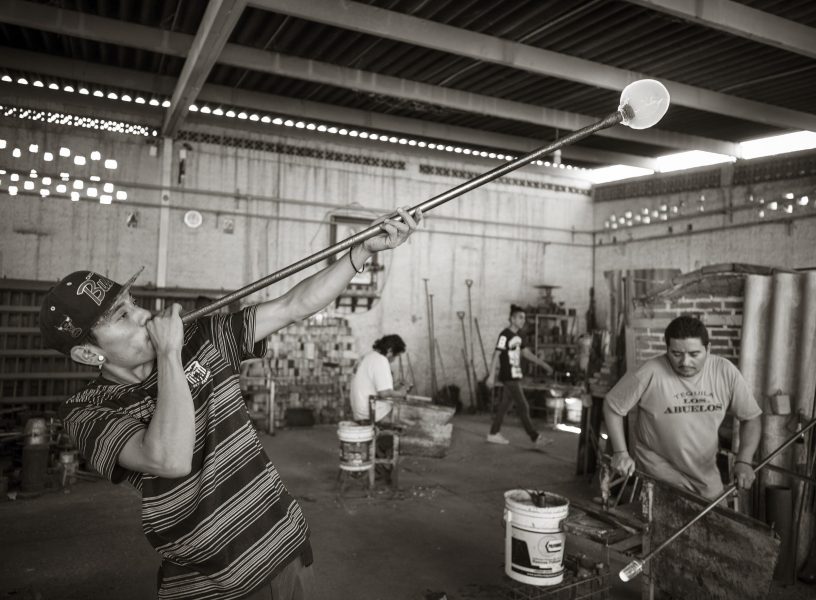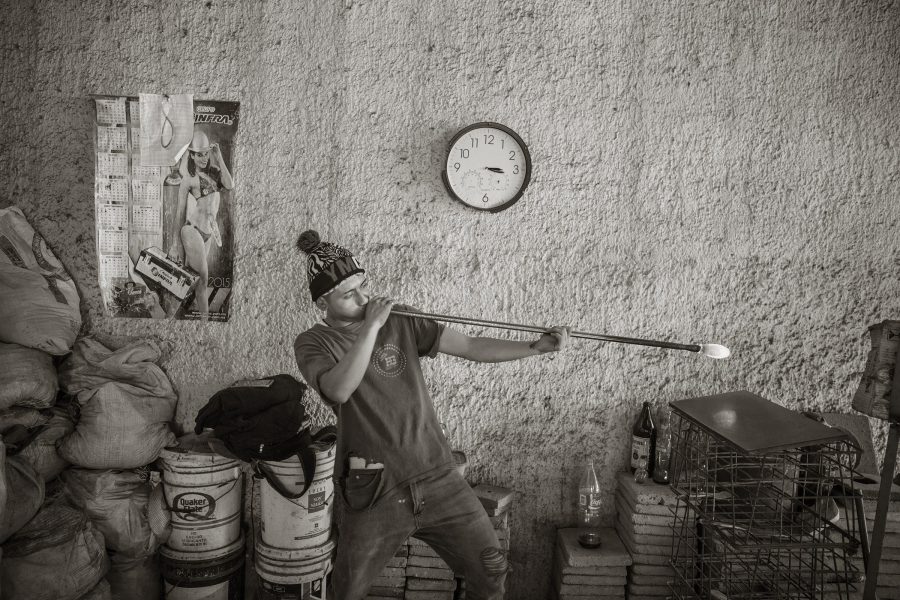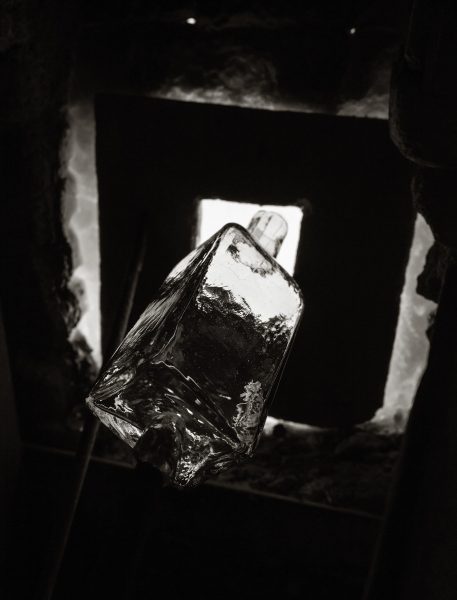 We did manage to find one afternoon with time to relax so we headed over to the oldest bar in Tequila called La Capilla. The friendly place welcomes all thirsty travelers and is most famous for the tequila based cocktail called the Batanga which was created by the now 90-year-old owner of the bar Don Javier Delgado Corona. Unfortunately we didn't get to meet Señor Corona but we did speak with his grandson who now runs the bar. The Batanga is a cocktail that combines tequila, Coca-Cola, lime and a salted glass. Jay, who runs his own bar in Hong Kong called Coa, was anxious to learn exactly how Señor Corona made this drink and to hold the the famous knife that Señor Corona claims is what gives his Batanga that special flavor. The grandson was happy to oblige and welcomed Jay behind the bar.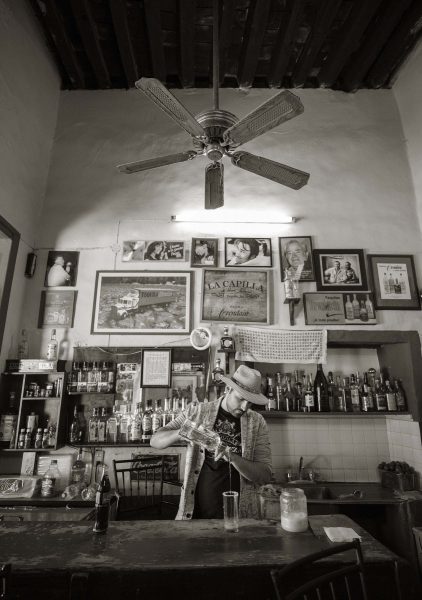 After Jay had enough playing with the famous knife we all sat down for a drink. It was now mid-afternoon and bar was filling up with thirsty patrons. The atmosphere of the bar is light and happy with doors of the establishment left wide open so the warm afternoon air could flow in. A roving band of musicians came wandering in and began filling the house with song. They would continue to play as long as someone was feeding the meter. They operated almost like a jukebox in that when someone gave them some pesos they would sing any song requested. We didn't know any Mexican songs but enjoyed their presence so made several contributions.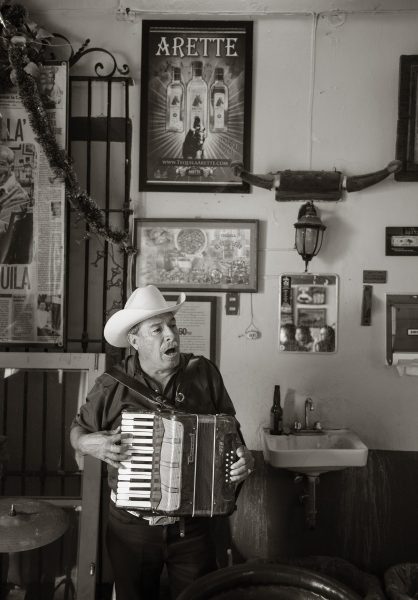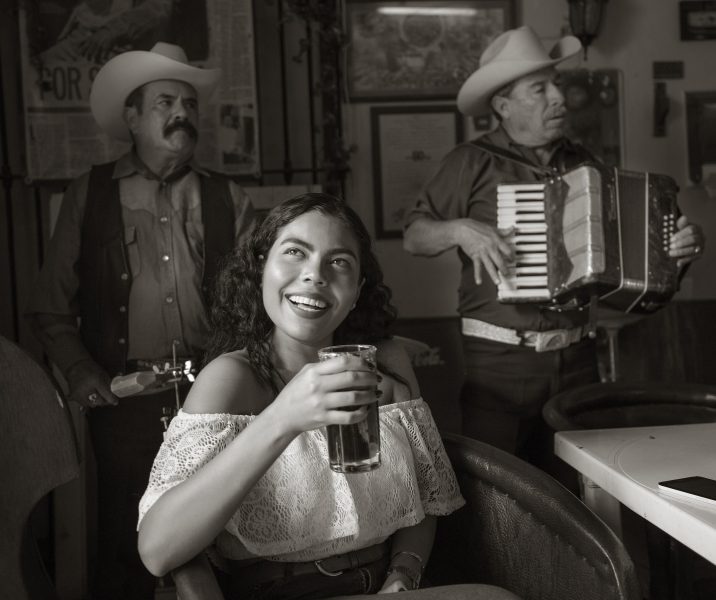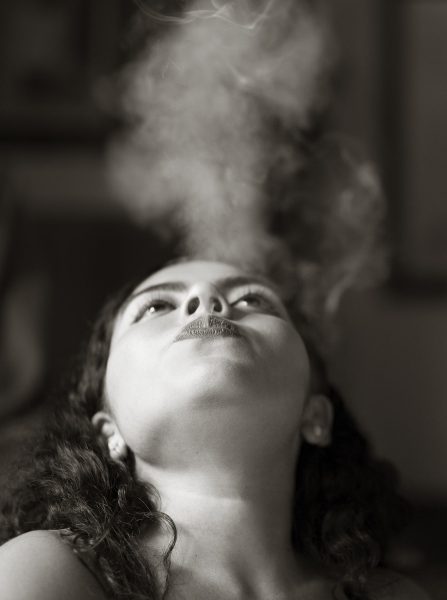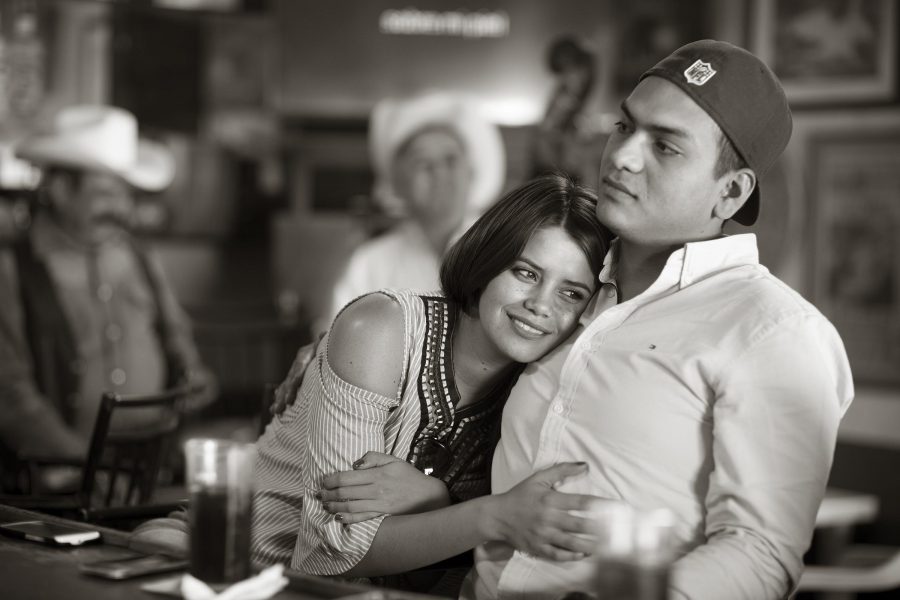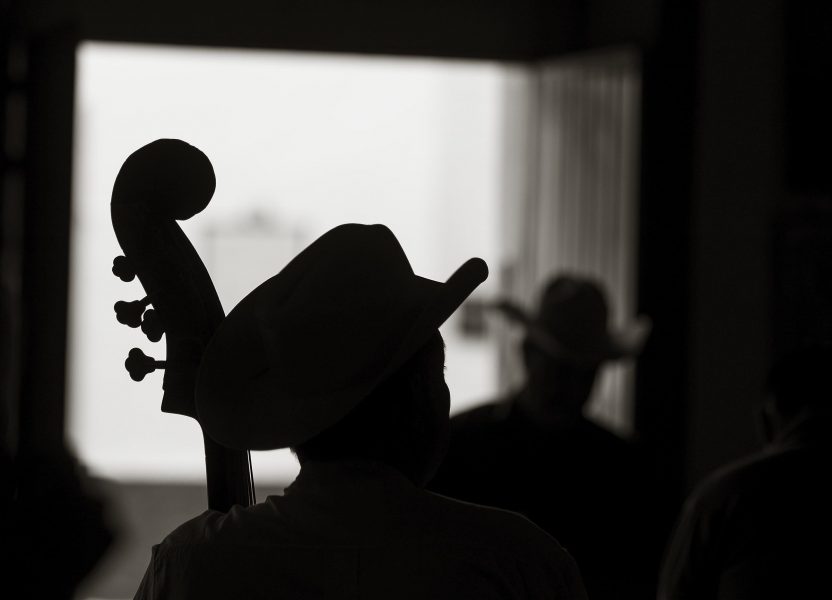 This trip to Mexico was one of the best working trips I've ever had. The hospitality expressed by the folks we met in Jalisco along with my traveling companions and all the great food and drink made it a perfect combination of work and enjoyment. I'm looking forward to my next trip to this wonderful land.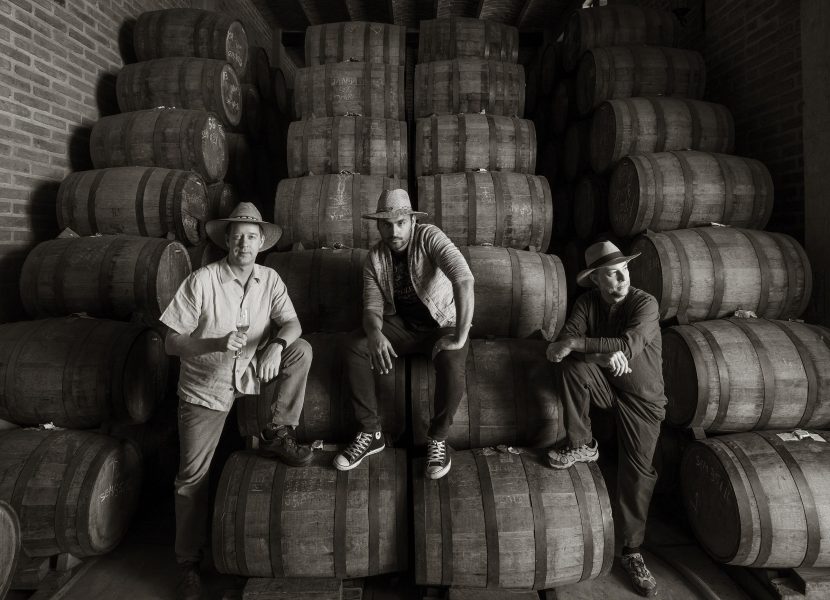 If you would like to read the published article in TK magazine please follow this link to view the entire issue online: www.tasting-kitchen.com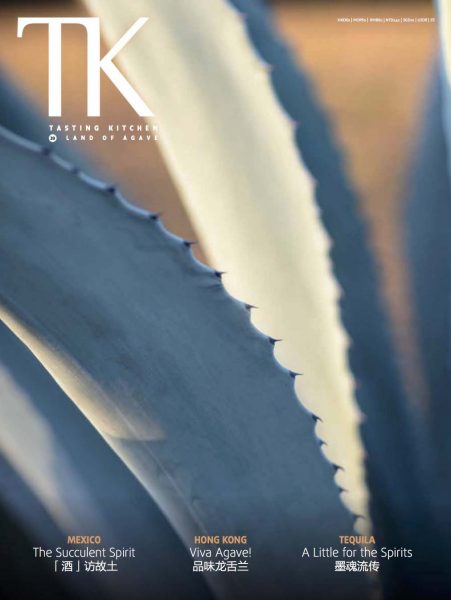 All Photographs © David Hartung